Basement Waterproofing
There are several methods a restoration company may execute in order to stop a leak:
1. Waterproofing outside - external
2. Waterproofing inside - interior
3. Waterproofing / fixing cracks
Some solutions are more costly than others. Let Canada's Restoration Services guide you through the process and explain which method would be most effective for your home. We are dedicated to providing reliable and professional services by recommending a cost-effective solution to any of your restoration problems.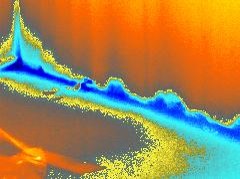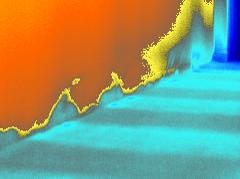 Dealing with water damage issues is never easy or fun. Leaks can cause secondary damage, such as mold, so it is imperative to hire a trusted and reliable restoration company that will waterproof your basement - ensuring to keep it dry and leak free. Canada's Restoration Services is Canada's most trusted and reliable restoration company. We utilize state-of-the-art technology includes thermal imaging guns, which helps us detect and identify the source of the water damage.
Our goal at Canada's Restoration Services is to keep our customers basements and crawl spaces dry by using proven waterproofing solutions that will prevent mold.
Mold Growth from a Leaking Basement