Secondary Water Damage Prevention
When it comes to water damage, the more time you wait to address the issue, the more damage you will create. Canada's Restoration Services can help you by providing emergency services - 24 hours a day, 7 days a week. If you have wet walls or ceilings, a flooded or wet basement, signs of water damage, mildew or mold, please call us immediately at 1-888-551-0514 and we will be there to help you.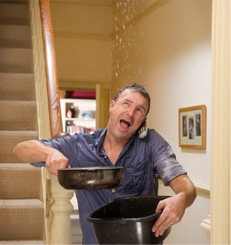 Damage from moisture, humidity, and flooding will compromise the structural integrity of your home, weakening floors, walls and ceilings, as well as cause mold, which can be harmful to you and your family. Canada's Restoration Services is certified by all Canadian Insurance Companies to assess and restore flood & water damage in your home or business.
Even if you are not working with an insurance company, we will provide the best industry pricing for the services you need.
Canada's Restoration Services will help you with:
Removal of Property

Storage Services

Water Extraction

Drying and Dehumidifying Flooded Areas

Assessing Flood Damage

Deodorizing

Mold Removal and Prevention

Complete Property Restoration

Direct Insurance Billing
Contact us today at 1-888-551-0514 for all your water damage needs!