Mold Removal & Remediation in Calgary
Call for a Free Mold Inspection - 1-888-551-0514
Canada's Restoration Services in Calgary is experienced and certified with IICRC for effective removal of Mold Spores and Growth from buildings, homes and personal possessions. Canada's Restoration Services has experience with small remediation jobs (1 ft. of mold) to full remediation projects such as Grow Ops.
Canada's Restoration Services' objective is to ensure no presence of Mold (air born or visible) exists once we complete the project. For this process we have many different types of equipment available to us such as: media blasting, air scrubbers and negative air machines, thermal cameras and more. Canada's Restoration Services in Burlington often work with 3rd party experts such as hygienists and certified inspectors in order to prevent a conflict of interest.
If your home or property has mold growth, give us a call. We will arrange a Free Mold Inspection with a certified Mold Inspector!
1-888-551-0514
No matter how big or how small, we can help!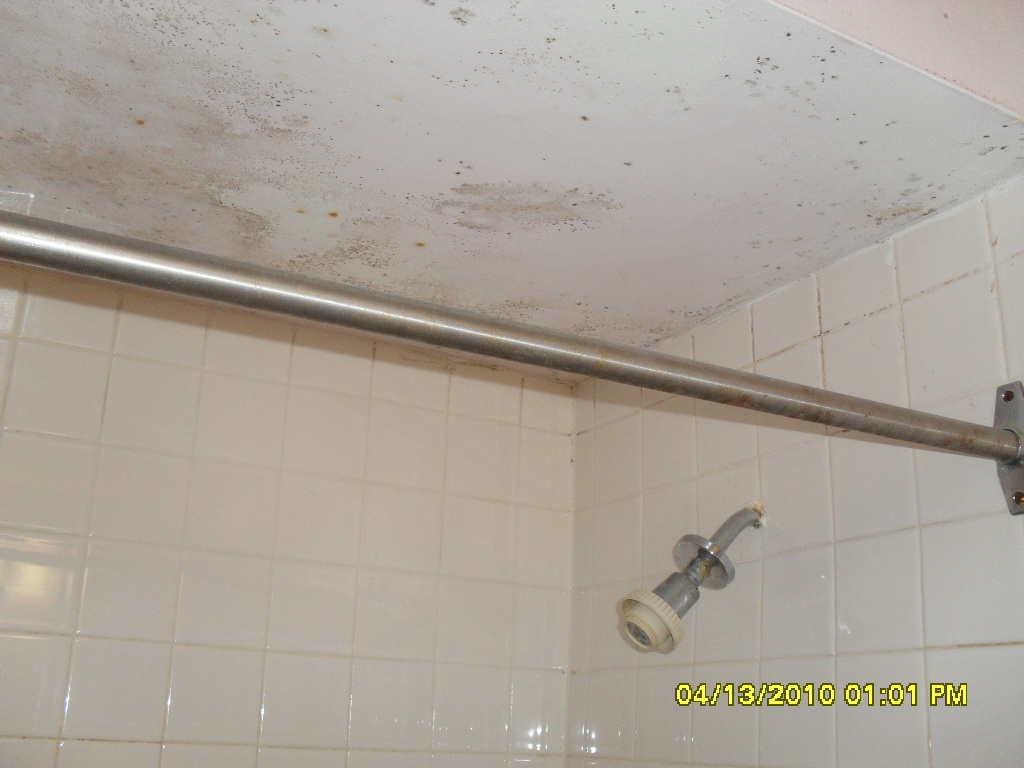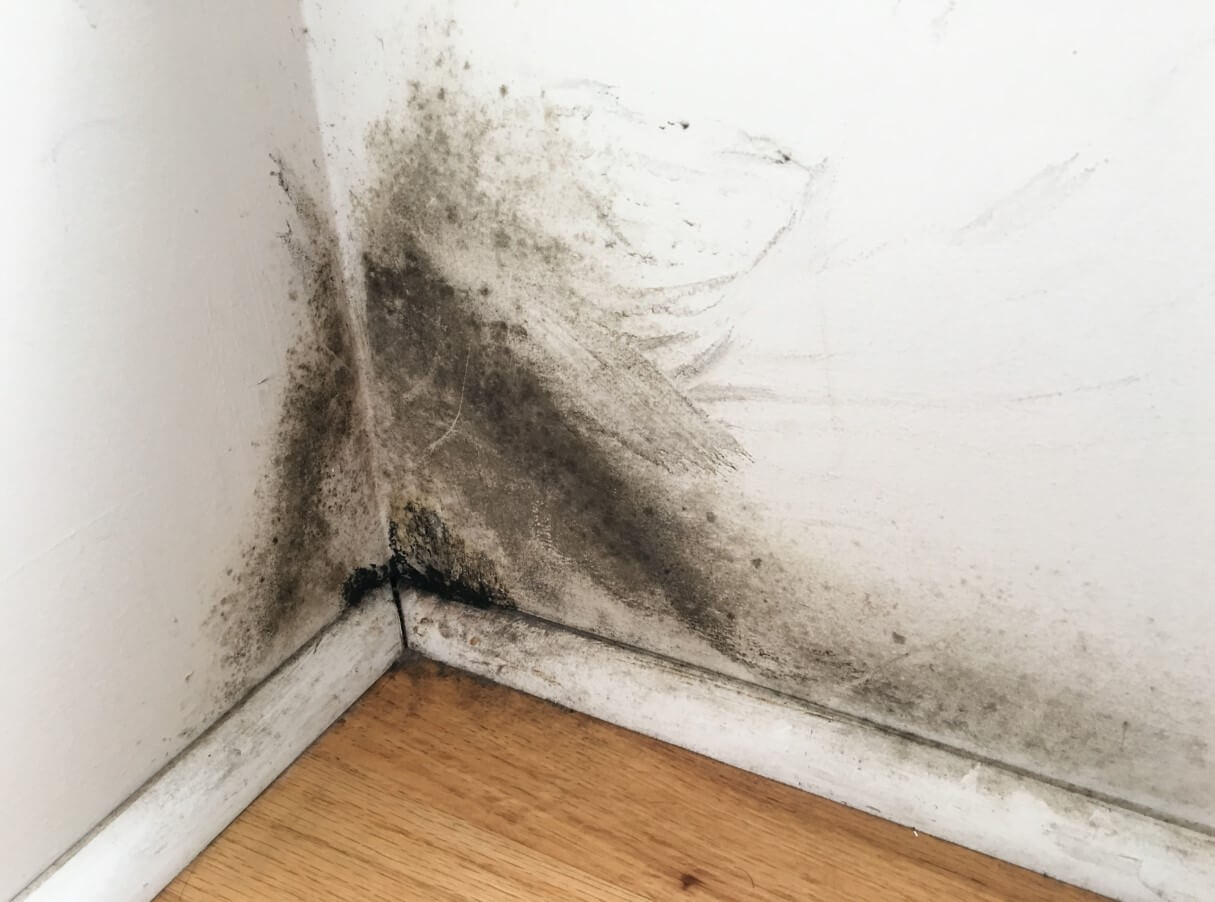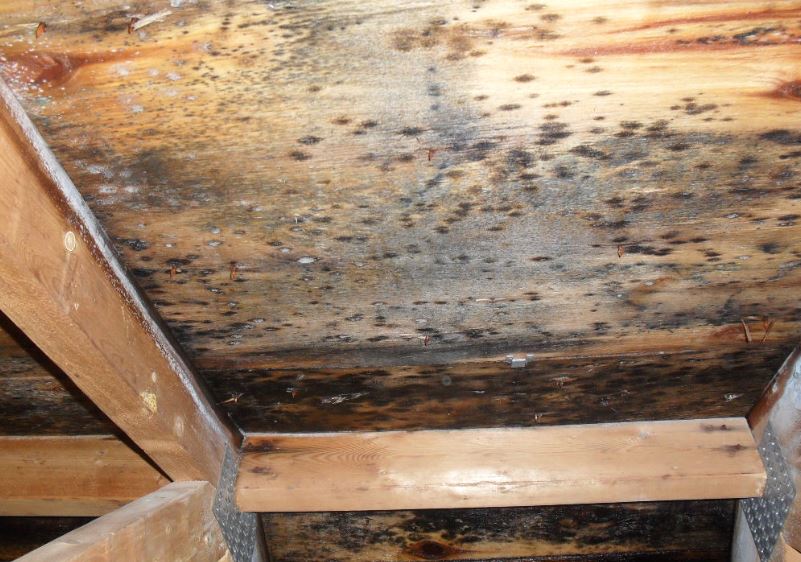 Mold in Bathrooms Mold on Drywall Mold in the Attic
Canada's Restoration Services in Calgary are experts and understands how to make the air you breathe safe. The quality of the air in your home or office, measured by spore count, should agree with that of the air outside. By completing an Air Quality Test (AQT) we are able to determine the mold spores count in your home or office. Should the AQT confirm that there are an unsafe amount of mold spores the customer is presented with a scope of work created by Canada's Restoration Services or written by a 3rd party all in alliance with the IICRC guidelines for Mold Removal and Mold Remediation. Canada's Restoration Services has a preferred Six Step Process for a Successful Mold Remediation. If you feel you may have the signs and symptoms of a mold reaction contact a mold professional in Burlington today.
WHY CHOOSE CANADA'S RESTORATION SERVICES:
| | |
| --- | --- |
| | 24/7 staff to handle all your Needs |
| | IICRC "Clean Trust" Proudly Certified |
| | Fully licensed, insured and bonded, with 5 million pollution liability |
| | Price Match Guarantee, should estimates follow IICRC guidelines |
| | With your health in mind, we only used plant based products |
| | Certificates provided on all work that we perform |
| | Preferred contractor of Mike Holmes, Makes it Right |
| | Rated the Top Restoration Company of 2015 |
The preferred process to achieve complete mould purification includes:
Free Visual Inspection - to identify potential visible mold upon your request.

Lab testing (3rd Party) - helps us understand what AQT is present & build the scope.

Prepare the scope of work and present it to you.

Commence the work with

Containment

(The most important part to prevent cross contamination with the use of negative air scrubbers).

Mold decontamination & Mold spore removal procedures using

eco-friendly

products.

Clearance by a 3rd party to verify that spores count is according to standard, and scope has been performed perfectly.

Mould damage repair with our reconstruction department.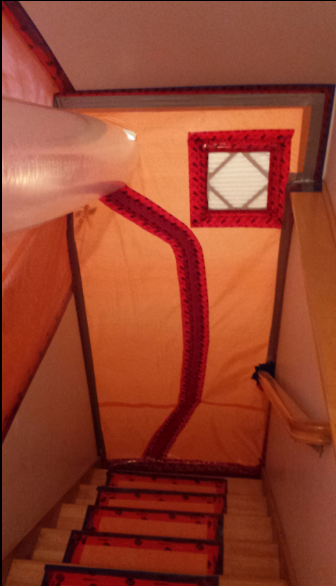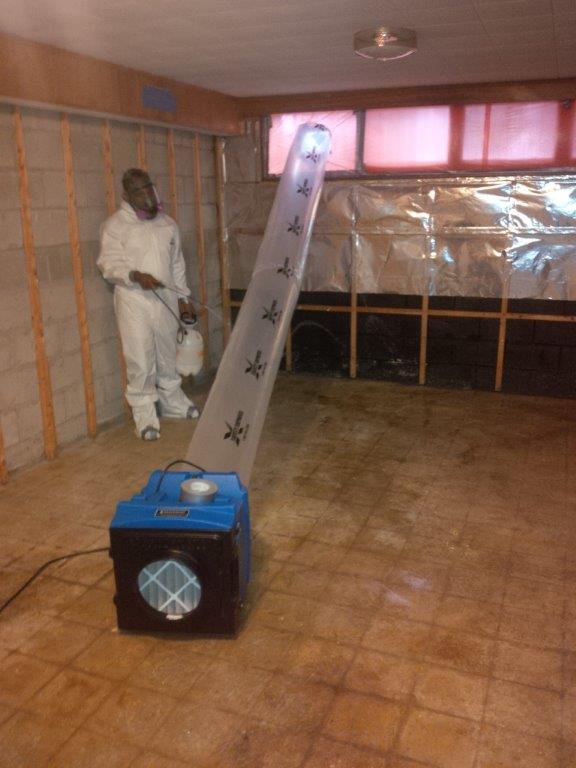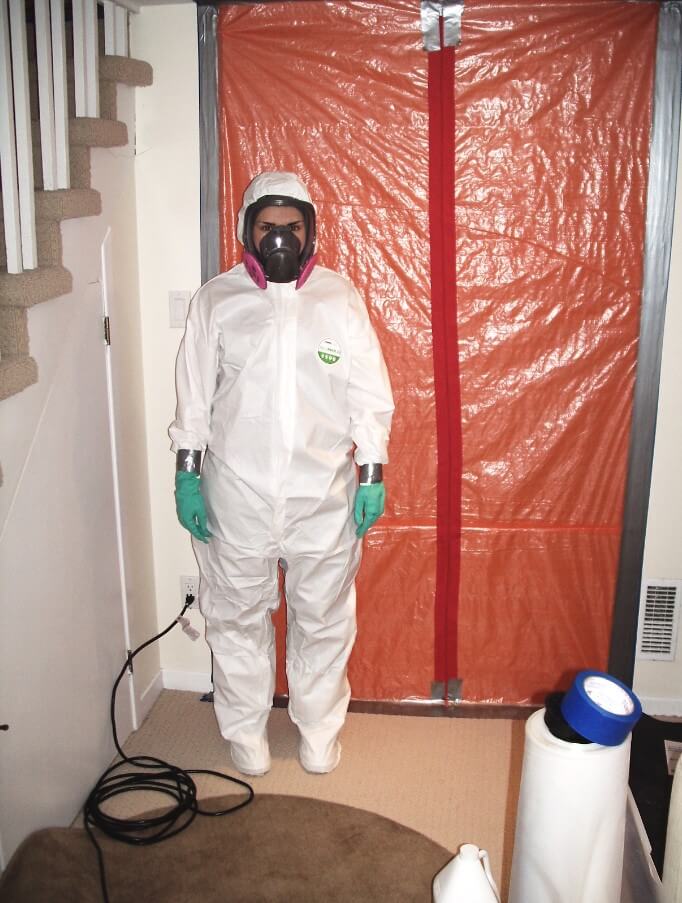 Containment Negative Air & Air Scrubber PPE- Personal Protective Equipment
Clearance - We suggest that clearance be preformed following the Mold Remediation process. We are sure to pass clearance as part of our Six Step Process for a Successful Mold Remediation.
Eco-Friendly & Canadian - We use Canadian base products if available and green plant based eco-friendly supplies in our remediation process.
Flexibility to your needs is part of our values; we will work around your schedule.
Don't wait until it's too late! Immediate action is required at the first sign of mold infestation.
If you have Visible Mold or you are experiencing symptoms contact us today for a FREE Certified Visible Mold Inspection in Calgary.
1-888-551-0514
FAQs
Q: Is Mold Harmful to Humans?
A: Mold is everywhere and yes, some can be harmful. Black mold, also known as "Strachybotrys" is the most harmful form of mold. It can cause coughing, sneezing, cold like systems, and if you are exposed to it long enough – can cause respiratory disorders. Young children, seniors and people with respiratory issues are more at risk to feel the side effects from black mold. Performing an air quality test within the home is a great way to know what is in the environment and if you could be at risk.
Q: Are there harmful and non-harmful molds?
A: There are only a few molds that can cause infection in healthy humans. Some molds cause infections only in people with compromised immune systems. Anyone that has allergies and asthma are more susceptible to infections caused by mold. As there are thousands of different types of mold, is difficult to say which are harmful and which are not. The effects of mold, vary from person to person and it depends on the amount of spores in the area.
Q: How do I know if I have mold or mildew?
A: Mold & Mildew are both forms of fungi's and share many of the same characteristics. Mildew typically starts out as a white or yellow colour and will eventually turn brown or black, where most molds are fuzzy and can come in various forms of colours. Mildew can also be found on plants as well as household items. Both of these fungi's can cause health issues and should be handled by a certified mold removal company.
Q: Can I use bleach to clean the mold in my home?
A: Bleach can kill mold but the effectiveness of it does depend on what the mold is growing on. For instance, if mold is growing on non-porous materials like window sills, shower tiles, tubs and counter tops, bleach will work for removing it. But if mold is growing on porous material such as wood and drywall, the Iodine in the bleach prevents the chlorine from soaking into the materials to get at the root, and the water in bleach can actually feed the mold to continue growing.
Q: How to remove surface mold from wood furniture?
A: When finding mold on wood furniture, the removal process can be very simple as long as you know what to look for and what products to use. Whether you're looking to spruce up your outdoor chairs or bring out wooden furniture from storage, you may find that they have developed some surface mold. This is normal because mold and mildew can easily form when wood is located near or in a source of moisture, typical to storage facilities and the outdoors. Using proper products can do the job, but if the mold growth developed over a long period of time, be sure that it hasn't grown throughout the entire material. If it has come to this point a professional furniture restoration company may be beneficial to call.
Calgary- As the largest city of Alberta and the fifth largest city in Canada, Calgary's economy is centered around agriculture and petroleum. It is located in the south of the province, in an area of foothills and prairie, approximately 80 km (50 mi) east of the front ranges of the Canadian Rockies. The city is located in the grassland and parkland natural regions of Alberta. As of the 2011 census, the City of Calgary had a population of 1,096,833 and a metropolitan population of 1,214,839, making it the largest city in Alberta, and the third-largest municipality and fifth-largest metropolitan area in Canada. Home development has significantly increased in the recent years due to the booming economy in Alberta. In result the risk of mold damages has also increased. We're your go-to company for all mold emergencies