Basement Flood Cleanup Services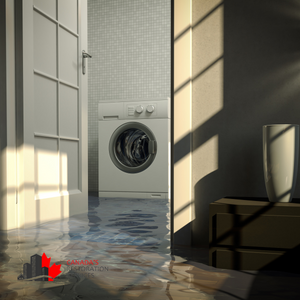 Water in your basement? Don't let it sit there. Start drying it out; call Canada's Restoration Services.
Did you head into your basement, only to be surprised by water that was definitely not supposed to be there?
Basement flooding is not uncommon but always alarming. Protect the integrity of your basement and indoor air quality with fast flood cleanup and restoration. The faster you respond with trusted flood restoration services, the more you'll be able to minimize damage.
We'll be on the scene in 45 minutes or less for flooded basement cleanup.
Canada's Restoration Services is an IICRC certified flood restoration service equipped with a team of trained and experienced restoration technicians who can streamline flooded basement cleanup. For over 15 years, we've helped residential and commercial property owners across Canada safely restore their waterlogged properties quickly and safely.
Get the water out of your basement right away. Call CRS today!
Dangers of a Flooded Basement
A flooded basement is more than an inconvenience. It's a health risk that needs immediate attention and emergency water damage restoration.
Bacteria Contamination: Basement flood water could come from the sewage or plumbing system, which could contain high levels of bacteria like E Coli and other hazardous contaminants.
Electrical Hazards: Water can seep into low outlets causing short circuits and damage to wiring around the property. Loose wires can cause electrocution hazards.
Structural Integrity: Water flooding your basement, especially for an extended period, can cause cracks to form in the foundation of your property and support beams to rot or rust, compromising the security and structural integrity of your property.
Appliances: flood water that reaches HVAC appliances, washing machines, and clothes dryers can cause these machines and systems to shut down or malfunction, requiring costly repairs and replacements.
Mold Infestations: Within a day or two of exposure to water damage, properties are susceptible to mold outbreaks that can range in severity without flooded basement cleanup. In extreme cases, black mold can cause nausea, headaches, and asthma.
Causes of Basement Flooding
There are many reasons basements flood. It could be seasonal melting, storms, sump pump failures, or a sewage backup. While all flooding requires immediate professional attention to be safely removed. The most serious and unpredictable type of basement flooding is a sewage backup.
If you hear or see dubbing in your drains or smell the pungent odour of sewage in your basement or bathrooms, call Canada's Restoration Services for sewage backup cleanup. The flood water from a sewage backup is contaminated and highly hazardous and should only be handled by a qualified professional.
How to Cleanup Flooded Basements
At Canada's Restoration Services, we take a multi-step approach to flooded basement cleanup to ensure a thorough process and that our results are safe and complete.
Step 1: Water Removal & Drying
Once the source of the flood water is addressed, technicians will begin to remove excess water and dry soaked or wet areas using pumps, dehumidifiers, and other advanced tools.
Step 2: Salvageable & Non-Salvageable Items
We'll work with property owners to discard non-salvageable items and separate items that can be restored.
Step 3: Basement Cleanup
Check for any remnants of water damage, clean up salvageable belongings and building materials to slow and prevent mold infestations and return the area to a functional space.
Start Your Flood Damage Restoration
Don't wait any longer. If your basement is flooded, get it restored quickly to minimize damage and long-term effects of water infiltration. Our team today can be on-site in 45 minutes or less.
Call Canada's Restoration Services Now!
Canada's Restoration Services is Canada's #1 Water Damage Restoration Company. With over 10,000 inspections and jobs performed, Canada's Restoration Services operates 24 hours a day, 7 days a week. We guarantee to be on site within 45 minutes for all water damage emergencies. We specialize in all water damages including flooded basement, leaking basement, water damage ceiling, burst pipes, overflowing appliances, flood damage and all water damage repair jobs. We work with every insurance company in Canada to ensure that you receive the best quality service at affordable pricing.
Flooded Basement Cleanup
A leaking basement or wet basement can cause many damages to your home. There could be many reasons why there has been a flood damage in your basement. Common reasons are:
natural disasters
burst pipes
melting snow
overflowing appliances
It is crucial to stop the water damage leak as soon as it is detected. After stopping the leak, contact Canada's Restoration Services. Our water damage experts have over 15 years of experience. We have a crew ready to be dispatched 24/7 for all emergencies. Our water damage specialists are equipped with state-of-the-art equipment and advanced technology. Our equipment includes thermal imaging guns utilized for scanning areas to detect any water moisture in unseen areas including behind walls, flooring and ceilings.
Secondary Water Damage Repair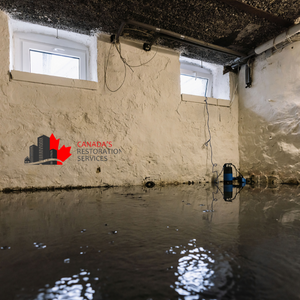 One of the many reasons basement flood cleanup should be urgent is to prevent the onset of secondary water damage. Essentially secondary water damage is the effects of flooding, leaks, burst pipes, sewage backups, or any other type of water damage resulting in even more damage that often goes beyond the scope of the initial water damage incident. Strategic, fast, and comprehensive flooded basement cleanup and repair from Canada's Restoration Services, minimizes the opportunity for secondary water damage.
Electrical Damage: When water gets into electrical sockets, interferes with wiring, or seeps into electrically-powered appliances, severe damage can occur to the circuits and the devices connected, which are costly to repair. More importantly, the mix of electricity and water poses a heightened risk for severe electrical shock.
Metal Corrosion: Pipes, studs, beams, and other construction materials which are crucial to the infrastructure of a residential or commercial property are vulnerable to corrosion when immersed in water. The longer flooded basement cleanup and repair takes to be completed, the more these metals, especially iron alloys, will corrode, threatening the functionality of your home or commercial facility and potentially compromising your water supply.
Wood Rot: Wood is virtually everywhere around any type of property. When affected by water damage rotting is impending. The faster-flooded basement cleanup occurs, the more effectively you will be able to protect the wood in your walls, floors, and ceilings from rotting. If rotting continues at an accelerated rate, it can threaten the structural integrity of your property.
Mold Infestation: Mold is one of the most frustrating forms of secondary water damage. If basement flood cleanup and mold removal services do not arrive within the first 24 hours (even sooner) of flooding, mold will likely infiltrate your property and spread throughout your basement and elsewhere inside. Paired with humidity, wood rot, and darkness, the basement is the ideal environment for mold outbreaks compromising the health of your property and indoor air quality.
To mitigate the hazards of basement flooding, trust Canada's Restoration Services with your emergency flooded basement cleanup and repair. We'll help you restore your property, protect your belongings, and maintain a healthy environment.
Basement Flood Cleanup Services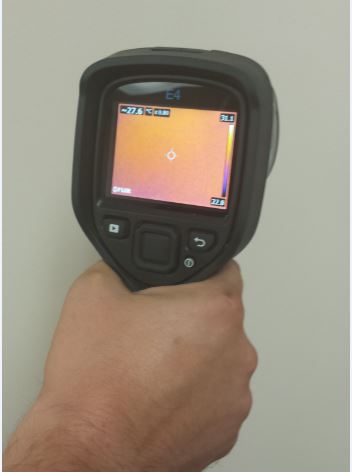 Restoring your home back to pre-disaster conditions from a water damage emergency or a flooded basement is our main priority. Our IICRC certified professionals are extensively trained and follow IICRC guidelines and a strict procedure to waterproof all wet basement jobs. In order to prevent secondary damages such as mold from occurring and help prevent and eliminate the high costs of mold removal in Toronto & the GTA., the basement flooding restoration procedure must be performed correctly using the proper equipment and trained certified workers. To learn more about mold prevention and mold growth, click here. Our award winning company has worked on thousands of water restoration projects including hotels, buildings, schools, churches, office buildings, homes and more. For more information on our water damage procedure, click here.
Why Choose Canada's Restoration Service for Flooded Basement Repair
IICRC Certified: We are certified by one of the largest industry bodies equipping our technicians with training, best practices, and safety protocols for the best results every time.
Equipment & Tools: For the most effective results, the team at Canada's Restoration Services leverages modern and advanced technology that streamlines restoration services from flood damage repair to mold removal and everything in between.
Experienced: Canada's Restoration Services has been a leader in water damage repair and a range of additional property restoration services in Canada for over 15 years. We are tried and trusted in Canada's largest cities.
Secondary Water Damage Repair: Not only do we offer complete flooded basement cleanup and repair services, but we also offer restoration, reconstruction, and mold removal for the most comprehensive water damage repair.
Flooded Basement? Call Canada's Restoration Services, and We'll Be There.