Mold Inspection & Mold Remediation in Dorval
Mold has become a huge concern for home owners and business owners in the Montreal area. If you are concerned about mold in your home or office, contact Canada's Restoration Services. At Canada's Restoration Services, we provide professional commercial and residential mold services in Dorval. With over 15 years of experience, we specialize in mold inspections and mold removal in Laval. We are an IICRC certified and insured restoration company and have completed over 10,000 inspections and jobs nationwide. We conduct free mold inspections and provide transferable certificates for mold remediation on properties to new home buyers.

Book your free mold inspection today
Mold Inspection in Dorval
Mold begins to form when there are a few conditions present: moisture, the right temperatures and a surface to grow on. Mold grows 24-48 hours after a water damage. If there is a persistent moisture issue or a water damage was not cleaned correctly, mold will easily and rapidly grow.
The initial step of a mold inspection is our certified project manager will arrive on site to inspect the affected area. The objective of the mold inspection is to assess the affected area, identify the source of the mold, provide instant recommendations on how to stop the mold from spreading and inspect other areas that may potential have mold or moisture. Our certified project managers have a minimum of 5 years of experience in the restoration industry. It is mandatory to identify the source of the mold to stop the mold from spreading. Furthermore, inspecting other areas for mold and looking for a water damage issue will prevent mold from growing. We utilize state-of-the-art equipment, including thermal imaging guns, to detect if there is moisture or mold behind hidden areas, such as ceilings, behind walls and floors.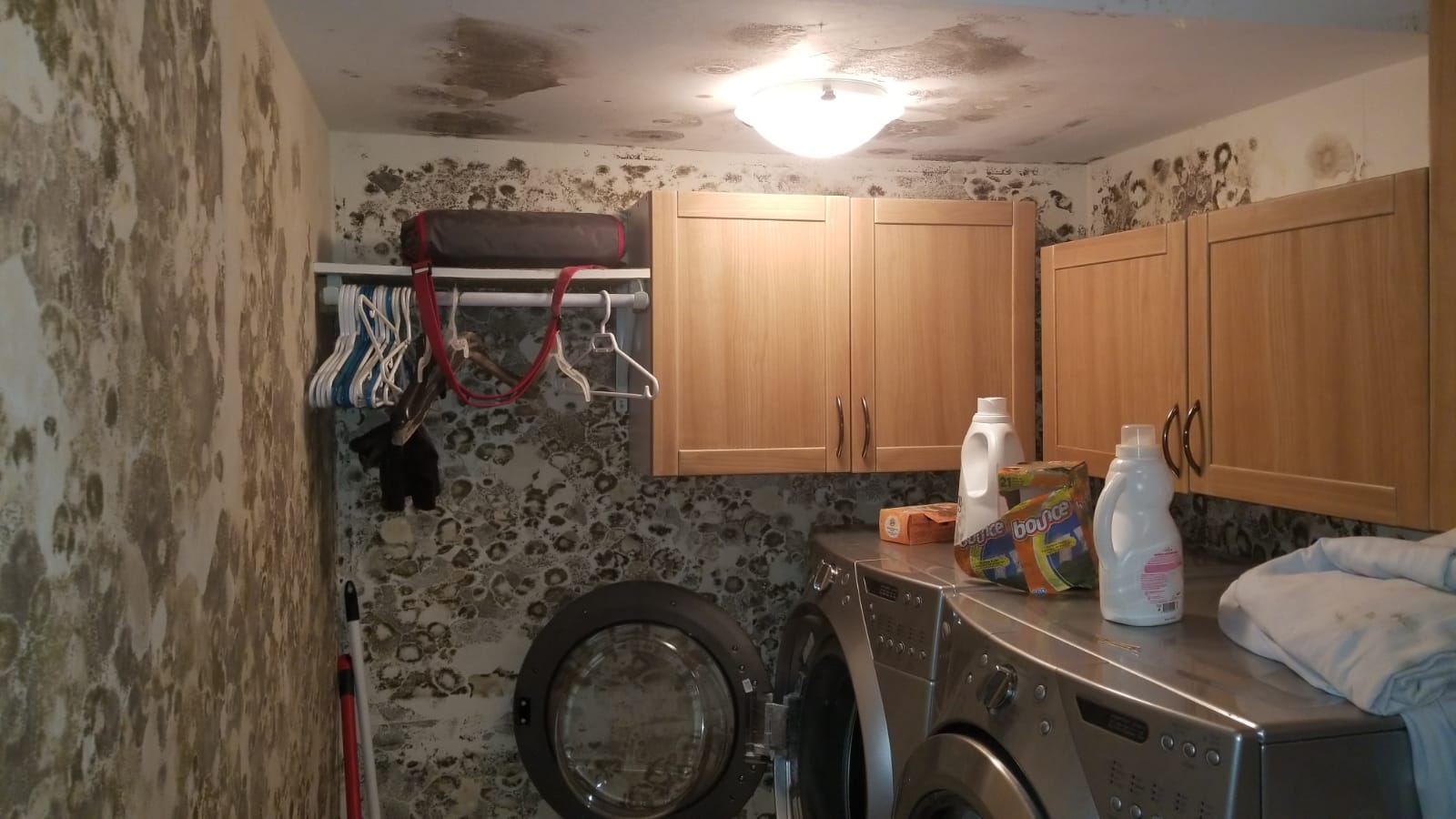 After the mold inspection, our certified project managers will construct a detailed scope of work report that will be presented to you. The scope of work report includes:
our findings

recommendations

a plan of action moving forward and

a free quotation
Mold Removal in Dorval
Mold remediation in Dorval needs to be performed by highly trained and certified professionals. The mold removal process needs to be precisely and carefully executed. At Canada's Restoration Services, we follow a strict step-by-step mold removal process that adheres to industry standards and guidelines.
Our mold removal professionals utilize personal protective equipment during the procedure. A containment is set up from start to finish to prevent mold spores from dispersing to other unaffected areas. During the mold process, HEPA vacuums and air scrubbers are put into place to capture the tiny mold particles. The air is deodorized, while fresh and clean air is circulated around. All affected materials and areas are scrubbed down and cleaned using antimicrobial solution. We perform clearance testing to guarantee that the mold has been safely and effectively removed.
At Canada's Restoration Services, we are dedicated to providing home owners and business owners across Dorval exceptional and professional mold services. We focus on your home or business while you worry about the more important stuff. We work with every insurance company in Canada and directly bill your insurance.
Call Dorval's Mold Experts Today