Mold Inspections and Mold Remediation in Montreal
Mold requires a few things to grow, including a surface to grow on and moisture. Canada's Restoration Services is a leader in the restoration industry for over 15 years. Founded in 2008, our experienced and certified IICRC specialists have performed thousands of mold inspections and mold removal jobs in Montreal, Ottawa, Edmonton and Toronto. Canada's Restoration Services is an award-winning company providing services for mold inspections, mold testing, mold remediation, mold removal and mold removal costs.

Book your free mold inspection today
Mold Removal Procedure
Six Necessary Steps for Mold Remediation:

1) Mold Inspection - Our mold inspections are done by IICRC certified mould inspectors. We will perform a complete FREE visual inspection of your property and focus on places we know are prone to mould growth.

A Mold Inspection includes:
Infrared Camera Scanning

: a valuable diagnostic tool which gives us the ability to detect water leaks behind walls, in ceilings, or under floors without the need for any destruction. In addition, it can identify dew points, which indicates areas of potential mould growth

Moisture Meter

: for moisture measurement on walls and ceiling surfaces. If the moisture level is high, the possibility for mold increases.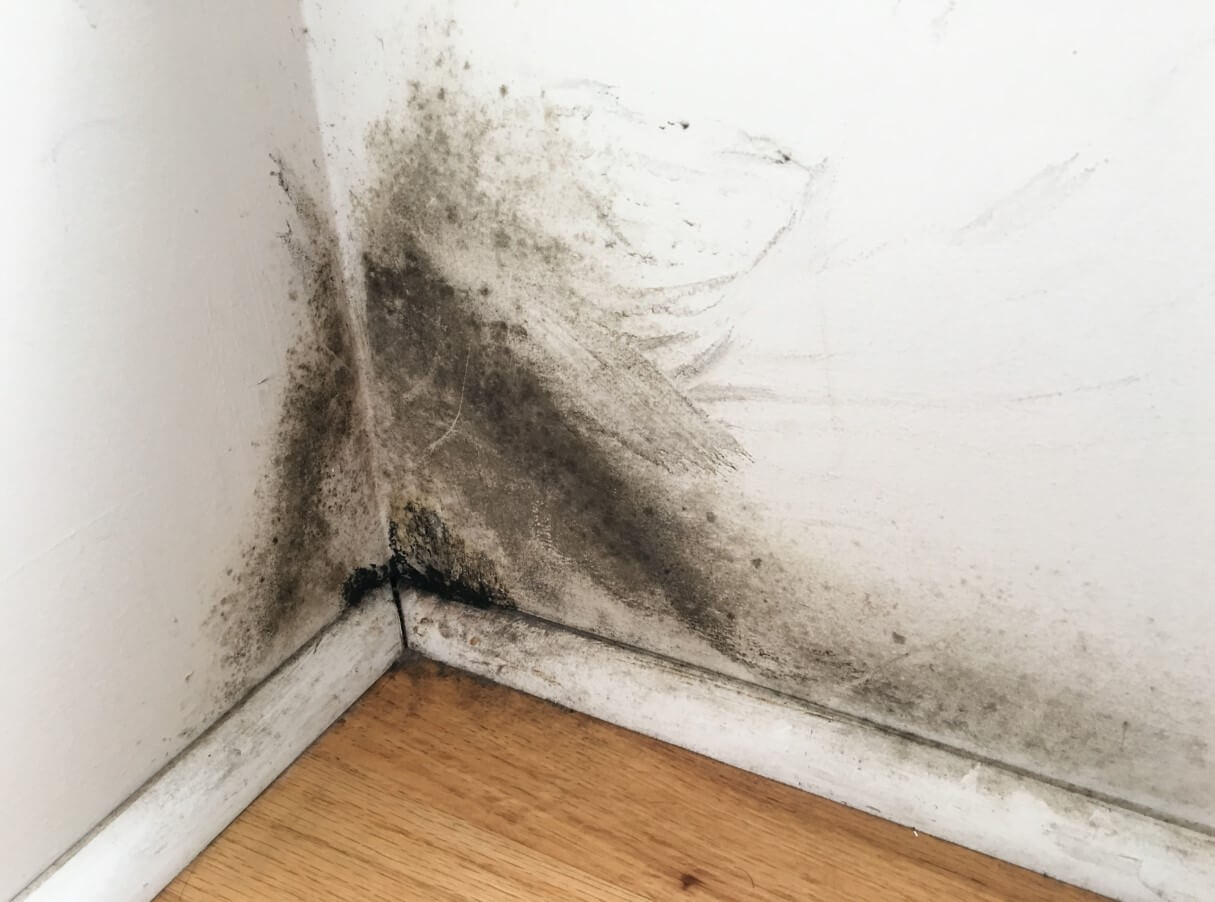 2) Air Quality Test: A test that is conducted by a third party (we can provide you the company if preferred) on the severity of mold in your home and the type of mold.
3) Detailed scope of work: A scope of work, alongside an estimate and the project manager's findings will be sent over to you within 24-48 hours of the inspection.
5) Final 3rd Party Clearance
6) Restoration: Any restoration or rebuild that is required in your home or business will be performed by Canada's Restoration Services professionals.
Canada's Restoration Services is a certified mold inspection and mold remediation service provider in Montreal, Quebec. We provide safe and cost effective mold removal services in and around Montreal.
Our IICRC certified professionals follow a strict mold removal procedure. To learn more about the procedure, click here.
Mold Health Hazards
There are many types of toxic mold which create health and structure hazards found in ceilings, walls, carpets, crawl space, basements, etc. The effects on the health and safety of individuals within the indoor environment can be crucial. Mold can be destructive to your immune system. Every day, people experience unpredicted sick symptoms and allergic reactions like dizziness, nausea, weakness, sleeplessness, headaches and prolonged flu-like symptoms - seemingly without reason.
Canada's Restoration Services uses top-of-the-line equipment such as: media blasting , air scrubbers negative air machines and dehumidifiers to remove any mold or mildew in your home or business. Click here to learn more about our latest technology that detects moisture in hidden areas and prevents mold from growing. We guarantee 100% mould purification clearance pass - not even dead mold spores are detected once our process is done, unlike other cleaning methods in the market (heating, micro mist and others which leave inert spores around).
Our IICRC and experienced certified technicians are ready and equipped with fully loaded units, ready to handle any mold problem and ensure that your home/property is at the 5 "acceptable" levels mould-cleaned and all mold damage is repaired
If you're worried about mold in your home or commercial property in Montreal and surrounding areas, call for a free mold inspection today!
FAQs
Q: How do I find a Mold removal company in Montreal?

A: There are many certified mold removal companies in Montreal, but there are many that are not certified. It is very important that you do your research before hiring a company and be sure that they are IICRC certified.
Furthermore, finding a company that is credible and one that you can trust is the most important factor when selecting a restoration services company. Canada's Restoration Services has been operating for over 15 years and has performed thousands of mold removal jobs. We are rated 9.7/10 on HomeStars and have received numerous awards, including being titled the best restoration services company. We are the preferred contractor of tv famous contractor Mike Holmes and have appeared on several episodes of his show Holmes Makes it Right. Click here to read more on our certifications and insurance policy.
Q: Can Mold be harmful to my pets?
A: In some cases mold can be harmful to your pets. It depends on the type of mold that is present and the location of it. It is recommended that you keep all pets away from any mold present to ensure that they do not get sick. Any pet that can come into contact to mold is susceptible to illness, however it is not guaranteed. It is best to keep them away to be safe.
Q: How long will it take your company to come and assess my house in Montreal, then perform the actual work?
A: In most cases we can inspect the property the next day or within 48 hours and have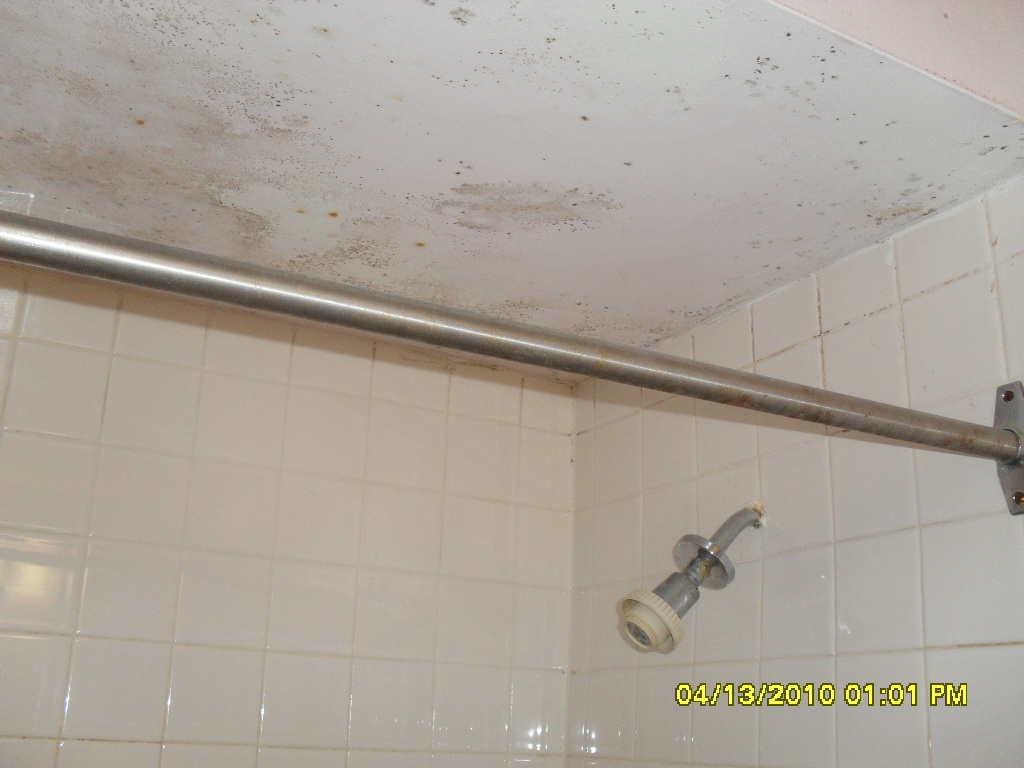 a certified mold removal team in to address the problem very quickly after that. Regarding mold and mold removal, we take it very seriously and ensure that property owners get the best service possible.
Q: Is there a difference between white and black mold?
A: Black mold (stachybotrys), is commonly found growing on water damage materials. White mold is more common known as efflorescence which is a crystal found on concrete and masonry structures. However, if you are noticing white mold on any material other than concrete and masonry structures, it is not considered efflorescence but is known to be penicillium/aspergillus or cladoporium (additionally this may come in other colours). Of the two types of mold, the black mold is more serious and can cause more serious side effects.
Book your free mold inspection today
Canada's Restoration Services is your trusted partner for mold removal services in the Greater Montreal area, serving residents and businesses in Anjou, Boucherville, Brossard, Chambly, Chateauguay, Chomedey, Cote-des-Neiges-Notre-Dame-de-Grace, Dollard-des-Ormeaux, Dorval, Ile-Bizard, Beaconsfield, LaSalle, Westmount, Kahnawake, Kirkland, Laval, Longueuil, Mount Royal, Hampstead, Roxboro, Ste Dorothee, and Saint Hubert. Our experienced team is dedicated to eliminating mold issues and ensuring your property's indoor air quality. Using advanced techniques and equipment, we provide thorough and efficient mold removal services to create a safe and healthy living or working environment.