Water & Flood Damage Restoration Services
You Can't Control Flooding But You Can Control Water Damage Cleanup
Flooding is difficult to plan for, even with every precaution in place, a burst pipe, freak storm, or leaky pipe can surprise you. With trusted and local water damage restoration services, you can minimize the damage with a fast and effective response – all you have to do is call Canada's Restoration Services right away.
We'll be there at your residential or commercial property within 45 minutes to start water damage cleanup.
GET WATER DAMAGE RESTORATION SERVICES
Do You Need Emergency Water Damage Restoration?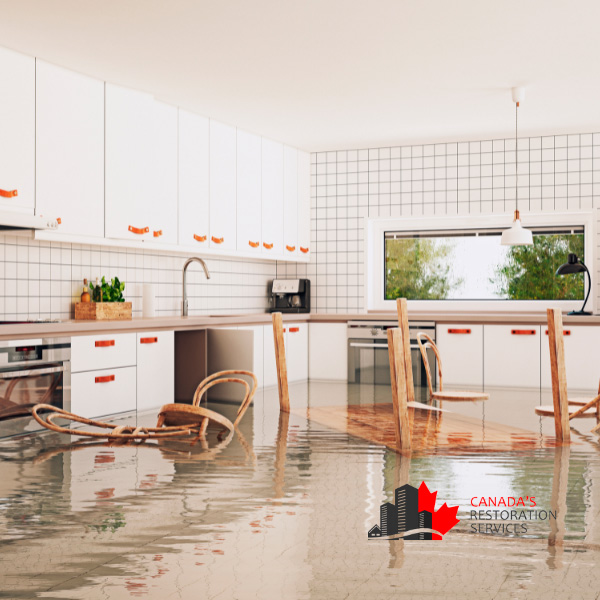 All types of indoor water breaches require an urgent response. When water is not where it's supposed to be, damages start fast. Within just 24 hours (one day) of water damage, mold can begin infesting your property without immediate water damage restoration and mold removal services.
There are two factors that contribute to the severity of indoor flooding:
Contaminated water and high water levels both require emergency water damage cleanup conducted by professional technicians with the knowledge and experience to safely navigate the hazards and deliver the best restoration results.
The Amount of Flood Water: Water moves fast and as more water floods in, more surface area is affected. As the scope of flooding grows, more resources (peoples, tools, equipment, and time) are required to effectively stop the flooding and any associated damage. Without professional intervention and water damage restoration, flooding leads to secondary water damage like electrical damage, mold infestation, and damage to personal belongings.
The Contamination of Flood Water: Depending on the source of the water, contamination can be a serious risk. There are 3 main types of water damage while type 1- clear water flooding is low risk. Type 2 and 3 (significantly contaminated and severely contaminated) are far more dangerous. Type 2 flooding is typically the result of chemically saturated water, for example the overflow of a washing machine which may have bleach which would be hazardous to ingest or irritating when it contacts bare skin. Type 3 water damage which originates from sewage or drain backups are not safe and should not be inhaled, touched, or ingested in any way as it contains a mixture of bacteria, viruses, and chemical contaminants.
In every case, all water damage cleanup should be left to the professionals who understand the best water damage cleanup practices for safety and results.
When it comes to professional water damage repair, Canada's Restoration Services leads the way with water damage restoration and commercial water damage. Whether it's a serious water leak, flood damage, or sewage backup, we make every effort to provide fast and reliable service. Trust Canada's Restoration Services for water damage cleanup and flood damage restoration.
TALK TO THE PROFESSIONAL RESTORATION
Water Damage Restoration Services
At Canada's Restoration Services, our highly trained teams have successfully handled virtually every type of water damage scenario. As such, we have effectively remediated and restored countless properties to the "pre-disaster" condition. We aim to keep our customers 100% satisfied.
Whatever the scope of a disaster, we provide a comprehensive approach to water damage repair and restoration. In fact, we also provide complete "pack out" services (and storage) in order to protect valuable belongings while the remediation process is in the works, and until completion.
Emergency water damage
Water damage procedure
Flooded basement
Flood restoration
Sewer backup
Frozen pipes / burst pipe repair
Commercial water damage
Canada's Restoration Services is a leader in the water damage repair & restoration industry. We serve every major city across Canada and have locations in Toronto, Montreal, Ottawa, Edmonton, and Calgary. From water and sewage damage restoration to full structural drying, we work hard to ensure that our valued customers receive quick and reliable services.
At Canada's Restoration Services, keeping our customers 100% satisfied is our main priority. As part of our full and complete water damage repair & restoration service, we also provide Pack Out Services and storage solutions so that your most valuable belongings are protected while we complete the remediation procedure. Canada's Restoration Services has successfully dealt with every type of water damage situation and will carefully restore your home back to pre-disaster conditions.
Why Choose Us for Water Damage Cleanup Toronto
Experts: Canada's Restoration Services is a top restoration company in Canada serving major cities across the country including Toronto and the surrounding areas. For more than a decade we have been a leader in successful water damage restoration in commercial and residential properties.
Fast: When it comes to water damage restoration, speed matters. When you call Canada's Restoration Services, we will dispatch technicians to your property immediately who will arrive in 45 minutes or less to begin cleanup.
Insurance: We are an insurance approved vendor that works with all major insurance companies in Canada facilitating both water damage cleanup and the admin that goes along with it from documentation to phone call.
Complete Restoration: We offer mold removal services in Toronto and elsewhere in Canada and reconstruction services so you can easily get all the restoration services you need from one trusted service provider when water damage occurs.
Water Damage Restoration Services
With water damage, the situation must be addressed immediately. Whether a residential home or a commercial business, avoiding a water emergency can result in serious secondary damages. In other words, an immediate response will deliver more effective restoration and far less damage. For fast water damage restoration in Toronto, Edmonton, and Montreal, the team at Canada's Restoration Services is equipped to show up on scene for inspections and restoration. During commercial water damage repair in Toronto, Edmonton, and Montreal, our team will inspect properties thoroughly, to prevent damage and salvage properties to minimize damage and costs. If mold outbreaks happen on site, Canada's Restoration Services is one of the top mold removal companies in Toronto and much of Canada's other major cities.
At Canada's Restoration Services, we combine science and expertise to deliver the best possible outcomes. We provide an assessment of the damage, present a detailed analysis of the situation, and recommend an action plan (thermal imaging helps us to determine the extent of damages). You can rely on our IICRC certified team for water damage repair and clean up as well as mold inspections and mold removal in Toronto, Edmonton, Calgary, Ottawa, Montreal, and the surrounding areas.
Water Damage Repair & Cleanup Service
The water damage procedure starts off by assessing, removing, repairing, and restoring the affected areas. A common water damage repair includes sewer backup cleanups. Sewage backups create severe health hazards. The longer the contamination process persists, the greater the potential for bacteria development & growth which may lead to serious illness.
Commercial Water & Flood Damage Restoration Service
Water damage issues need to be addressed immediately. Unfortunately, if homeowners and business owners avoid dealing with the water emergency as quickly as possible, this could result to secondary damages. The faster you call, the faster we can prevent serious damage to your home or business.
Using a balance of science and expertise, our objective is to prepare an immediate assessment of the damage and present to you a detailed analysis of our findings. Thermal Imaging on every site helps determine what objects and areas are wet, how wet the area is, and the required proceeding step.
Common Causes of Water Damage
When neglected, a wet basement will eventually cause damage. The source and cause of a wet basement can vary widely: a natural occurrence that floods the basement; burst plumbing pipes; melting snow around the home; even a fridge, dishwasher, or washing machine that's overflowed. Respond to commercial and resiential water damage, burst pipes, flooding, and sewage backups with flooded basement cleanup.
In fact, sewage backup is the most severe of water damage, mainly because it can have potential health hazards. As such, sewage requires immediate attention with a cleanup protocol to properly disinfect and sanitize the entire space. Left unattended the cleanup and restoration can be costly.
Water Damage Requires the Expertise of the Professionals
There are no shortcuts with water damage in Toronto. The team at Canada's Restoration Services does not cut corners and does not deviate from industry protocols. We always ensure the better health and safety of customers. We will not provide a service that we can't execute to 100% capacity.
As professionals, Canada's Restoration Services constantly engages in continuing education and training so that we're always at the leading edge of our industry. As such, our people subscribe to the standards recommended by IICRC (the Institute of Inspection Cleaning and Restoration).
Identifying the Leak and Contamination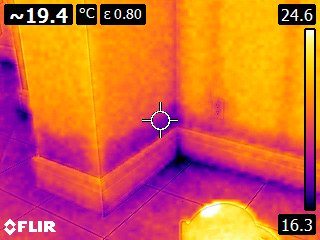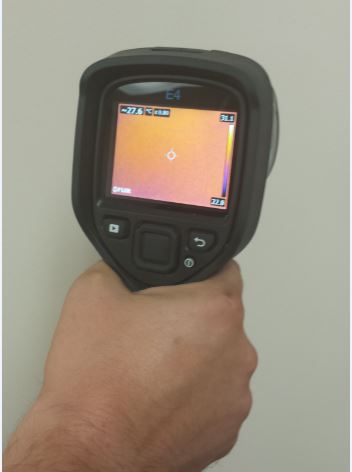 Identifying the source of the leak is the most important step in the water restoration procedure. Our first goal is to identify the cause or source of the water damage and take the necessary actions to stop and repair the leak. Afterward, the restoration contractors will gather, pump & remove all excess water and/or sewage and salvage any contents and materials. Next, we will remove all unsalvageable contents, test for contamination, and begin the sanitation process.

Emergency Restoration Services: For Professional Water Damage Repair Contact Canada's Restoration Services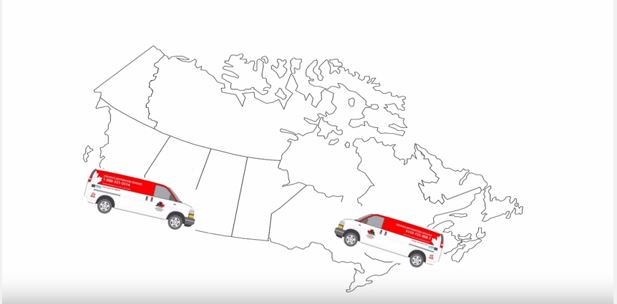 Canada's Restoration Services specializes in water damage restoration and commercial water damage. Our in-house technicians are IICRC Certified and qualified to manage water damage of any proportion. We service residential and commercial properties in the Greater Toronto Area.
At Canada's Restoration Services, we utilize the most technologically advanced equipment that helps speed up the water remediation procedure. Our equipment helps speed up the water restoration procedure by identifying the damaged areas. Powerful dehumidifiers are strategically placed to provide high-velocity air movement throughout the affected area. Once we have the premises completely dry and all infected materials are removed, the restoration process will begin.
Our focus is ensuring that mold will not grow as a result of the water damage. Our objective is to restore the water damaged area to its original condition guaranteeing that you, the customer, are completely satisfied with our work! To minimize the need and costs of mold removal from Toronto to Edmonton, call Canada's Restoration Services for emergency water damage restoration in Edmonton, Toronto, and Montreal.
Canada Restoration Services is an Insurance Approved Vendor. We work with all major insurance companies in Canada to provide customers an easier experience. If required, we handle any communications with insurance companies and invoice your insurance directly to help provide guidance for our customers.
When urgency is required, Canada's Restoration Services offers special round-the-clock service. For every type of water damage, residential and commercial contact Canada's Restoration Services.