Mold Inspection and Removal in Kitchener
Mold is a type of fungus that requires moisture and a surface to grow. Mold can easily and slowly destroy your property and belongings. If you suspect you may have mold in your home or office, contact Canada's Restoration Services. We are an IICRC-certified and insured mold removal company in Kitchener, Toronto, Ottawa, Montreal and Edmonton. With over 15 years of experience, we have performed thousands of commercial and residential mold inspections and mold removal services in Kitchener. We conduct free mold inspections in Kitchener and provide transferable certificates on properties to new home buyers for mold remediation.

Book your free mold inspection today
1-888-551-0514
Mold Inspection in Kitchener
Our team of mold professionals are highly trained and have years of experience. They have mastered the mold removal procedure and are qualified experts in mold.
A certified project manager will assess your home or office and inspect the affected areas. During the mold inspection, our project manager will assess the affected areas and provide immediate recommendations to stop the mold from growing. Thermal imaging cameras will also be used to detect moisture in hidden areas to help stop the source of the mold.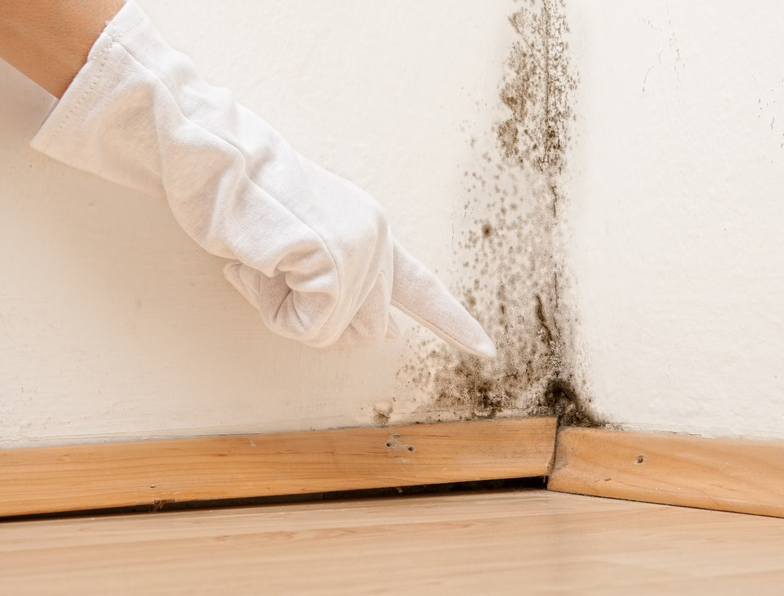 Following the inspection, the project manager will construct a detailed scope of work report that will outline our findings, recommendations, a plan of action moving forward and a free quotation.
Mold Removal in Kitchener
Exposure to mold has led to many negative health effects, including congestion, sore throat, coughing, headaches and asthma. Effectively removing mold from your home or business can is the only way to stop the negative health effects resulting from mold.
Canada's Restoration Services is dedicated to making your home or business mold-free. We work with every insurance company across Canada to provide our valued clients with assistance and guidance during the mold remediation process.
The mold removal process in Kitchener begins with our mold technicians setting up a containment around the affected area. It is essential that the containment remains sealed during the entire procedure, from start to finish, until the clearance is passed. By not setting up a containment or taking it down during the process, mold spores will disperse around your home or office and contaminate unaffected areas.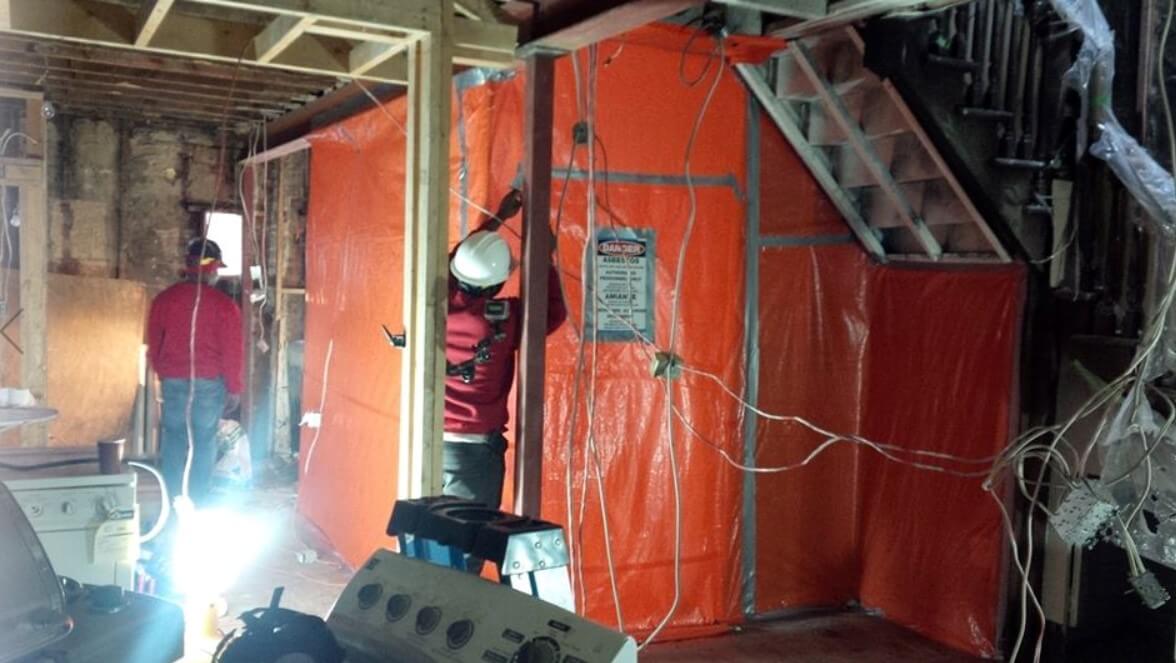 HEPA vacuums and air scrubbers are strategically placed inside the containment to capture all the mold particles and mold spores. All affected areas and belongings are scrubbed with a microbial solution. In addition, all affected areas and materials are disinfected, sanitized, cleaned and restored. The air is cleaned and deodorized. Our team of professionals performs secondary clearance to guarantee that the mold was effectively and safely removed.
Cost of Mold Removal in Kitchener
The costs of mold removal in Kitchener vary from project to project. Canada's Restoration Services understands that every project is unique and requires a solution that fits best. Mold removal costs vary on:
where the mold is located

how much mold is there

what is affected by the mold

the method of mold removal executed
Call now and speak with a mold expert
1-888-551-0514