Canada's #1 Restoration Company
• Mold Inspection & Mold Removal • Asbestos Testing & Asbestos Removal •
•

Water Damage Emergency

• Fire & Smoke Damage • Construction •
Canada's Restoration Services has been a leader in the restoration industry for over 10 years. We specialize in commercial and residential services, including mold inspections and mold remediation, asbestos testing and asbestos removal, emergency water damages, fire and smoke damage and reconstruction in the Greater Toronto Area, Ottawa, Montreal, Edmonton, Calgary, and Vancouver.
Book your free inspection today
1-888-551-0514
Inquiring about asbestos removal costs, mold removal costs or water damage costs? You can also find out more by giving one of our experts a call at 1-888-551-0514.
Here are some of the many reasons why Canadians choose Canada's Restoration Services as their number one restoration company:
Award Winning Restoration Company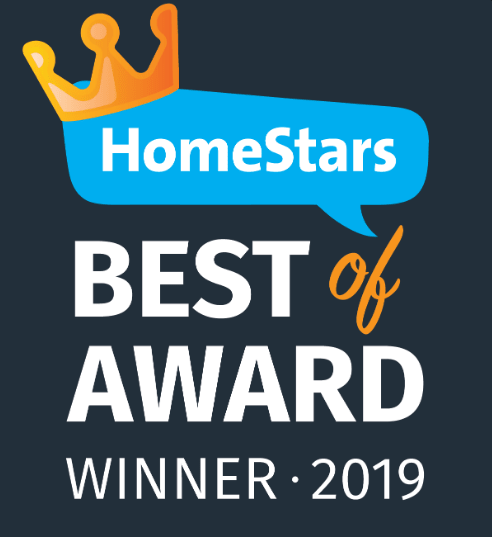 Rated 9.7 on HomeStars from 2012 - 2019 with over 500 reviews!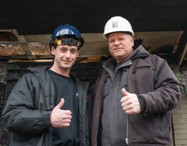 Preferred contractor of TV famous Mike Holmes from Makes it Right.
Mike Holmes is North America's most trusted contractor. After performing mold remediation and asbestos remediation projects alongside Holmes, Canada's Restoration Services has become Holmes' preferred vendor.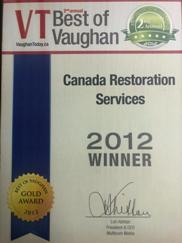 Canada's Restoration Services has been awarded Canada's top restoration company in 2012 and 2013.
Certified Partners
We are excited to announce that Canada's Restoration Services is now a member of ComplyWorks and Contractor Connection.
ComplyWorks is a nationwide company that helps employers manage the compliance of their many contractors and jobsites. Being a member of this program guarantees that Canada's Restoration Services is an IICRC certified company and is fully licensed and compliant with the Ontario & Alberta safety regulations.
Contractor Connection is a reputable North American organization that enlists their trusted restoration companies in a network for businesses to choose from. Canada's Restoration Services is a proud member of Contractor Connection and has worked on hundreds of projects involving many household name corporations.
Our head office is located in Toronto, Ontario. We proudly serve all of the Greater Toronto Area, as well as Montreal, Ottawa, Calgary, Edmonton, and Vancouver areas.
Toronto & GTA Location including Oshawa to London, Markham to Barrie and Niagara

Ottawa including Nepean, Kanata, Stittsville, and Cumberland

Montreal including Longueuil, Westmont, Point Claire, Laval, Blainville and Terrebonne

Calgary & Edmonton including Airdrie, High River, Red Deer, Leduc, Fort Saskatchewan and Spruce Grove

Vancouver including Richmond, Surrey, Burnaby and Abbotsford
Call us now for a free consultation
1-888-551-0514