Mold Inspection & Mold Removal Services in Montreal East
Mold is a type of fungi that forms under certain conditions: the right temperature, moisture and a surface to grow on. Mold is a common concern amongst home owners and business owners in the Montreal area. Mold spores continue to spread if it is not addressed immediately. If you suspect you may have mold in your home or office, contact Canada's Restoration Services. Canada's Restoration Services is an IICRC certified and RBQ licensed restoration company in Montreal, Ottawa, Edmonton and Toronto. We specialize in mold inspections and mold remediation in Montreal East. We conduct free mold inspections and provide transferable certificates for mold remediation on properties to new home buyers.

Book a free mold inspection today
Mold Inspections in Montreal East
At Canada's Restoration Services, our certified project managers perform mold inspections with the aim of inspecting the affected area and identifying the source of the mold. During the mold inspection, a project manager will assess the area, identify the source of the mold and detect other potential areas that may contain mold or a moisture issue. Instant recommendations will be given to stop the mold from growing.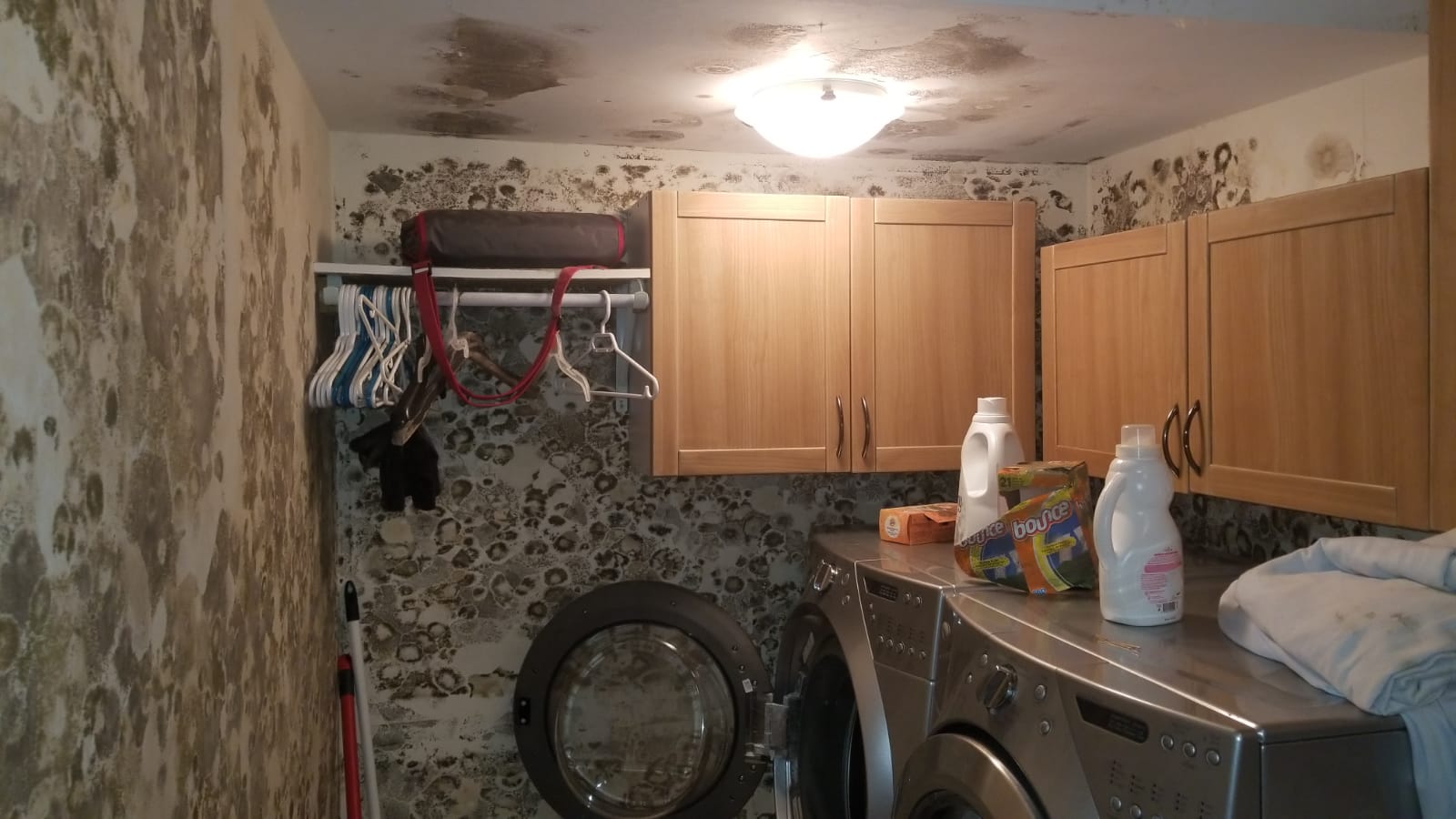 Following the mold inspection, a detailed scope of work report will be constructed that will outline our findings, recommendations, a plan of action moving forward and a free quotation.
Mold Removal in Montreal East
Mold can be dangerous and can cause serious long term health issues, especially for those suffering with respiratory problems. Following the mold inspection, our team of certified experts will perform mold remediation.
We follow a strict step-by-step mold removal process in Montreal East that adheres to industry standards and guidelines. Our highly trained professionals are certified and trained in removing mold from your home or business.
The mold removal procedure begins with setting up a containment around the affected areas. The purpose of the containment is to prevent mold spores from dispersing to unaffected areas. Inside the containment, HEPA vacuums and air scrubbers are strategically placed to capture extremely tiny mold particles and kill any mold spores. A disinfectant application is used to prevent mould growth. The air is deodorized and replaced with clean, fresh air. All affected materials and areas are scrubbed down and cleaned. We perform clearance tests to ensure that mold has been effectively and safely removed.
To learn how to prevent mold from growing, click here.
Call now and book a free mold inspection today
Lean more about out Mold Removal Services in Canada