Water Damage on the Rise
One of the main reasons for water damage is the climate. 100-year storms are now the new norm; flooding from system overcharging, mass flooding, road, and infrastructure damage— none of this is new and it is the reason why water damage to the home is on the rise, both in frequency and severity.
Severe rainstorms compounded by the lack of sufficient infrastructure in most communities, cannot handle the large amounts of water in such a small period of time. With nowhere for the water to go, it backs up into homes and properties.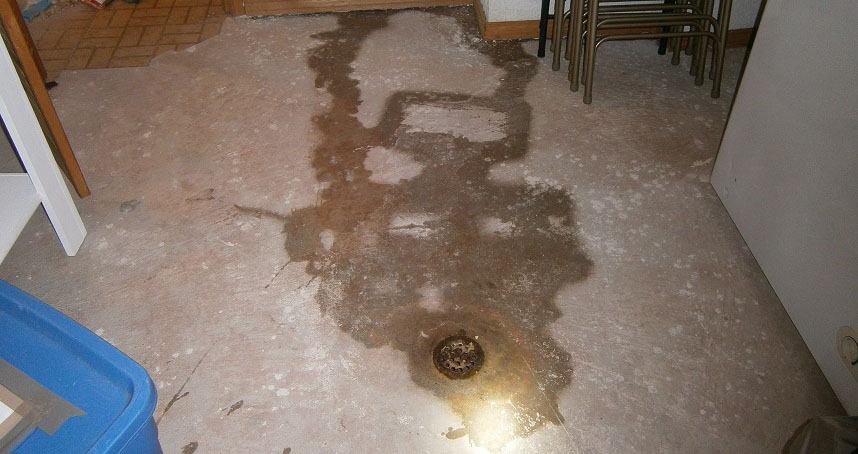 This is commonly found after heavy rain and is manageably, but you do not want to find yourself dealing with ankle-high water.

Water damage claims grew from 20 to 50 percent of all property-related claims within Canada over the past nine years partially from weather-related events.
The weather is not something we can control, but the water damage caused by it can be controlled by reacting quickly. Do not wait to deal with the water entering your home/basement. The longer you wait, the more secondary damage will occur.

Some of the immediate secondary damage can be:
Structural damage
Mold-or mildew that may cause health issues – therefore may require mold removal.
Bad odors musty smells
Insurance companies have taken actions to minimize their losses due to water damages.
Are you covered in case you have water damage? a sewage back up?
We recommend you look into this, once again waiting can be too late since costs of floods are in the high thousands.
In some homes and properties, drains may be covered by flooring. This can cause major issues if water is coming up through the drain and you are not aware. This gives mold a prime location to grow as the ater is being trapped under the floor and not drying out properly. If you are planning on covering a drain with flooring, we highly suggest that you do not, prevent this from occurring.

Ways to Prevent a Sewer/ Drain Backup:
Backup Valve - make sure that a backup valve is installed by a plumber. This will prevent the water from the sewer coming back up into your home or property.
Floor Drain Plug - This is a small plug that goes into the drain and as the water rises, it lifts up and seals so no water will enter the basement.
Sump Pump - if a backup occurs, make sure that if you have a sump pump it is working. This will help to drain the incoming water quickly to prevent less damage.
At Canada's Restoration Services, we have 24/7 service and can be onsite within 45 minutes to clean up the flood. Our IICRC Certified and Experienced technicians will start extracting the water, remove any affected materials (to prevent mold growth) and install drying equipment to bring your basement back to a dry climate.
If you have a leak but are not sure where it is coming from, we can perform a thermal scan to find out the source and help remediate it for you. The longer a leak is going on, the more risk for secondary damage such as mold growth.

Whether you are experiencing a flood or have an ongoing leak, do not wait, give us a call and we can send out an emergency team or set up an inspection to determine the cause! 1-888-551-0514