Mold Removal and Mold Remediation in Edmonton
Canada's Restoration Services is Canada's leading mold removal company. We perform residential and commercial mold damage services in Edmonton and across Canada, including mold inspections, mold removal and mold remediation jobs.
Book your free mold inspection today
1-888-551-0514
Mold Inspection in Edmonton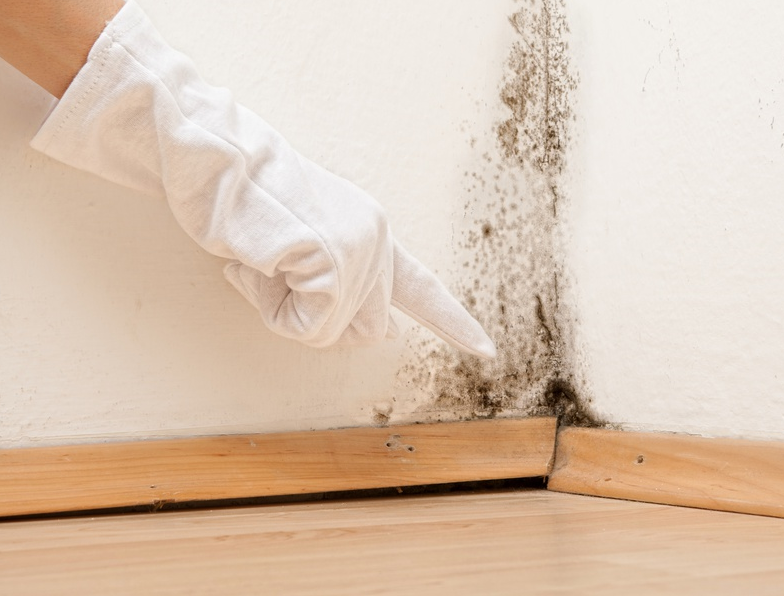 After contacting Canada's Restoration Services, an IICRC certified project manager will perform a mold inspection in Edmonton. Our mold inspection is a visual inspection of the mould, where the project manager assesses the damages the mold has created, the severity of the mold damage and how the mold has formed. We provide free mold inspections on all visible mold. If the mold is not visible and no water damages have occurred in the past, an air quality test needs to be conducted.
Mold Testing in Edmonton
The quality of the air in your home or office, measured by spore count, should equal the spore count of the air outside. By completing an Air Quality Test (AQT), we are able to determine the mold spores count. If the air quality test confirms that there are an unsafe amount of mold spores, the customer is presented with a scope of work created by Canada's Restoration Services or written by a third party all in alliance with the IICRC guidelines.
Mold Removal in Edmonton
Once mold has been confirmed, our fully licensed and certified mold removal experts will begin mold remediation. A containment is set up in order to isolate the affected areas from the home. A negative air pressure is set up in order to prevent spores from escaping the containment. Depending on where the mold is located, using our highly advaned technology and equipment, such as media blasters and thermal imaging guns. We clean, disinfect, deodorize and sanitize using eco-friendly products on all affected areas. Our main objective is to remove the mold and ensure cross-contamination does not occur by taking extensive measures to prevent mold spores from escaping the contaminated area.
What is Mold
Mold or mildew develops through excess moisture caused by leaks or water damages in your home or business. Mold quickly develops in dark places, like cold rooms or attics. In addition, mold produces a musty odor. Mold needs to be dealt with immediately because it quickly can grow and spread and create structual damage to your property. When mold spores are present in large combinations, they can seriously harm your health and create mold symptoms, including cough, nausea, itchy eyes, difficulty breathing and respiratory problems.
Click here for more information on:
• mold removal inspections • mold removal procedure • mold removal • mold removal costs • air quality testing • black mold • attic mold removal • tips on mold •
Speak to a mold expert today
1-888-551-0514
Edmonton - The city and its census metropolitan area had respective populations of 812,201 and 1,159,869 as of the 2011 Census, making it Alberta's second-largest city, Canada's fifth-largest municipality and Canada's sixth-largest metropolitan area by population. Historically, Edmonton was surrounded by few other urban municipalities (Strathcona, Beverly and Jasper Place being the largest) but these were absorbed through amalgamation or annexation. Edmonton annexed a significant amount of land up until the early 1980s, and as a result it has sustained much of the region's suburban growth within its own boundaries. Edmonton serves as the northern anchor of the Calgary–Edmonton Corridor and is a staging point for large-scale oil sands projects occurring in northern and large-scale diamond mining operations in the Northwest Territories. Alberta is booming and more and more people are choosing to call Edmonton their home. Home developments in Edmonton and northern Alberta are increasing exponentially. With this, there is an increase in the demand of home services such as mold removal.