Emergency Water Damage and Flood Damage in Toronto
Water damage and flood damage is the biggest form of property damage in Canada. Damages including burst pipes, flood damage, storm damage, leaking roof, overflowing appliances, sewer backup and emergency water damages has been the leading cause of property insurance claims. With over 10,000 jobs completed, Canada's Restoration Services guarantees to be on site within 45 minutes for all water damage emergencies. How quickly you react will determine the amount of destruction that will be created.
Emergency Water Damage? Call us now
1-888-551-0514

Dealing with Your Insurance
Canada's Restoration Services works with every insurance company across Canada. We have developed and built relationships with every insurance company so that we can help our customers with their insurance claims. We will work alongside your insurance company by assisting with the paperwork and any required documentation. We provide this service to our valued customers to ease the burden during water damage disasters.
Disaster Recovery in Toronto
Our IICRC certified water damage experts have worked on thousands of minor and major water restoration projects nationwide, including flooded basement, water damage ceiling, flood restoration and more water damage services in Toronto. We operate 24 hours a day, 7 days a week and work hard as a team to restore and rebuild your home. We provide free inspections on all water damages in Toronto. The water damage restoration procedure can take up to a few days, depending on the type of water damage, the severity of the water damage and the area of the water damage.
Water Damage Equipment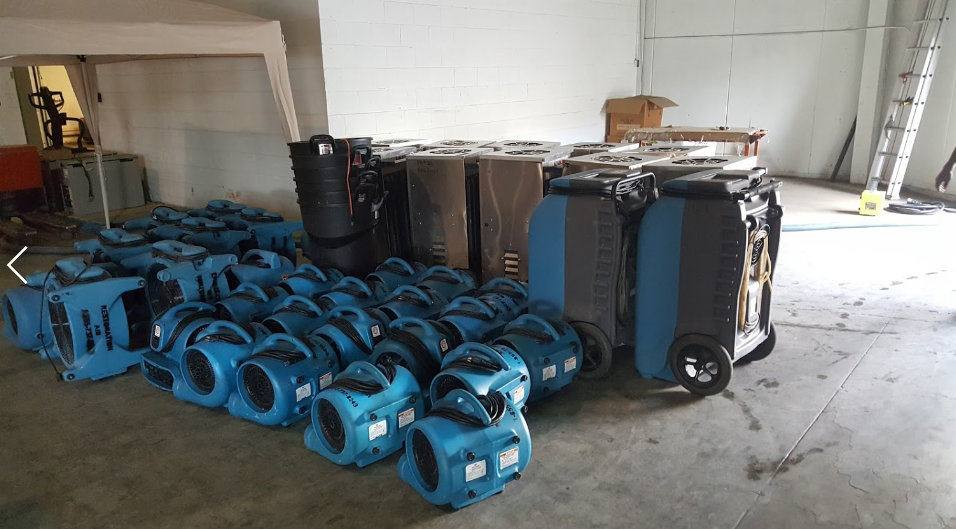 Our restoration technicians are equipped with state of the art equipment and the latest advanced technology. We believe in the importance of high performance equipment and technology that will ensure the job is 100% complete and will help prevent and save you from any excess water damage or moisture problems in the future. At Canada's Restoration Services, our water damage specialists in Toronto are equipped with technology such as thermal imaging guns and cameras, moisture meters and air movers.
Thermal imaging guns and cameras are used to detect moisture in unseen areas, such as behind walls. With the use of a thermal imaging gun, our restoration technicians can completely remove and extract the water from all affected areas and prevent mold from growing. Mold begins to grow 24 hours after a water damage has occurred. To learn more about our mold services and mold removal, click here.
We also utilize moisture meters to measure the percentage of water in materials. This information is needed and beneficial to our water damage restoration experts to determine potential problems and strucutual damage that has been created from moisture buildup.
Air movers are utilized by our crew to quickly and effectively dry out water damaged areas. Strategically placing air movers around the damaged areas strategically will ensure that the affected areas is completely dry and will prevent secondary damages from occurring.
Book your free water damage inspection
1-888-551-0514
Water Damage Procedure in Toronto
Quick Reaction
The faster you call, the quicker we can prevent damage to your home or business. Upon arrival, our water damage specialists will prepare an immediate assessment on the damage and present a detailed analysis of our findings. The longer the contamination process is allowed to persist, the greater the potential for bacteria development & growth that may lead to serious illness.
Identify the Source
Understanding how and where the water damage occurred is required to stop the water damage and prevent water damages from the same source from transpiring. The source of the water damage can range from a roof leak to a flood damage and needs to be repaired immediately after arrival.
Water Extraction in Toronto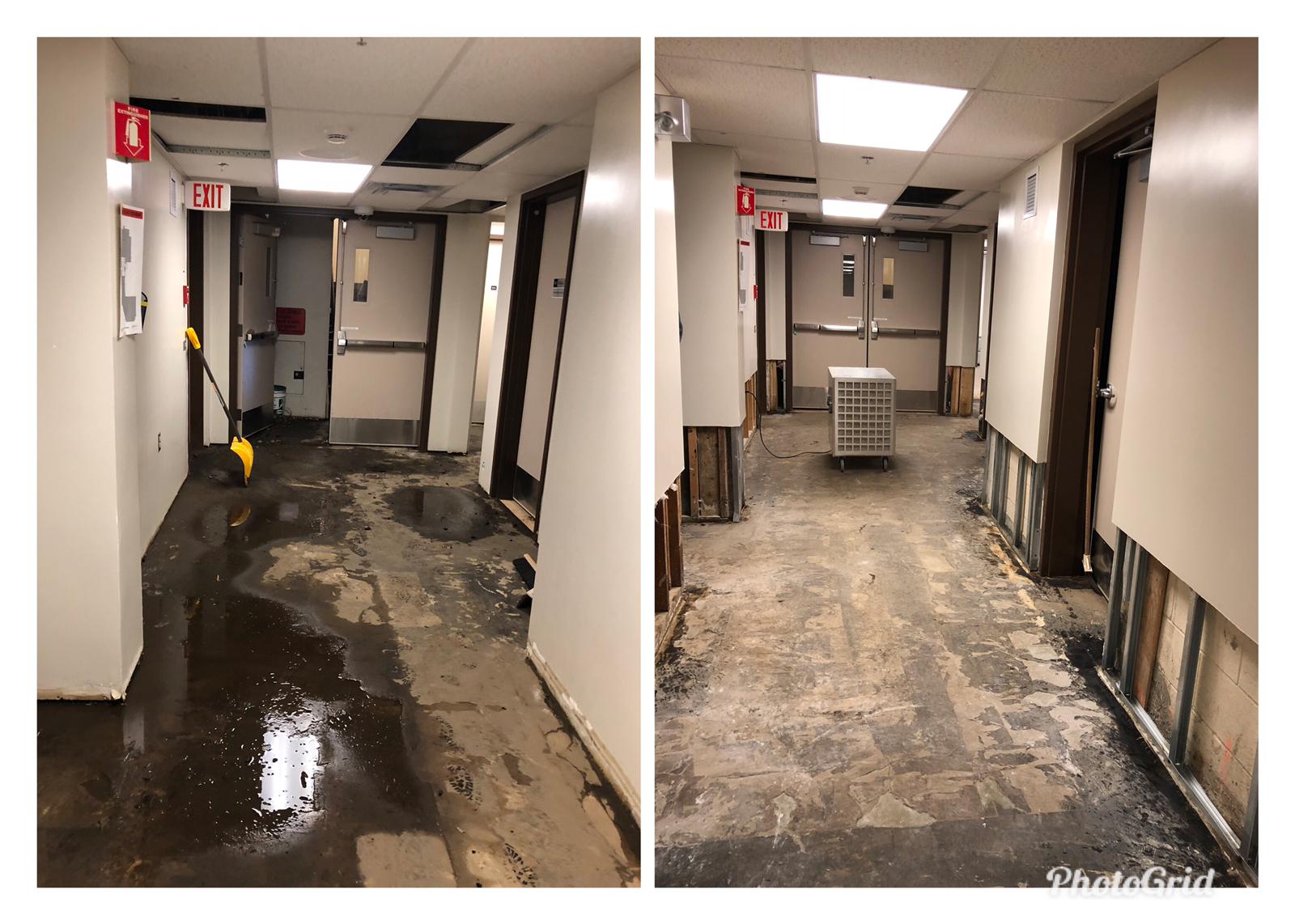 Using our high performing equipment, our water damage professionals will extract and remove all the water from affected areas. Having highly trained professionals from Canada's Restoration Services can make a huge difference during the water damage procedure. Our IICRC certified project managers and crew are specialized in understanding the water damage procedure.
Water Damage Drying in Toronto
Following the water extraction, Canada's Restoration Services crew will dry the rest of the affected areas to ensure that all the water has been cleaned properly, disinfected and deodorized.
Content Restoration in Toronto
Any salvageable content or furniture will be restored. We work hard and utilize water damage instruments to save your furniture, carpets, rugs and any other affected materials. We understand the importance and value of your personal belongings and offer services to restore your home to pre-disaster conditions.
Speak to a water damage specialist today
1-888-551-0514
TORONTO
The city of Toronto, a North American city comprising a hugely diverse immigration population prides itself on maintaining one of the highest standards of living in the world. A rich British-American-French history gives Toronto a stable and enjoyable city status as the world most livable city. Consisting of 49% foreign born ranks among one of the most ethnically diverse cities in the world. It is home to more than 2.5 million people and is part of a metropolitan population that spans approximately 5.1 million people. Toronto is the capital of Ontario and the economic center for business not only in the Golden Horse Shoe area that spans Southern Ontario but also the economic center of Canada and for North America. The Toronto Stock Exchange listed as the 7th largest in the world dominates the economic future of Toronto with an extremely reliable place to invest in any capacity. It is also a proud to advertise itself as home to a reliable and trusted media market and headquarters of the Canadian Broadcasting Corporation (CBC)
The city sits on the edge of one of the Great lakes, Lake Ontario. With many rivers and streams running throughout, high waters levels have been known to cause many damages to homes. With summers known to have many flash floods or rivers overflowing such as the don river overflowing into the Don Valley Parkway. Situations such as this example are common in the city of Toronto and other cities in Canada.