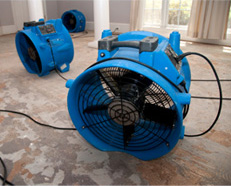 At Canada's Restoration Services, we hope that mishaps such as water damage or flooding due to a pipe burst or any other reason do not happen to you or your family. If they do, you can count on our reliable emergency recovery and Flood Damage Restoration services. We will be onsite within 45 min to help you!

We are specialists in assessing, repairing and restoring flood & water damage, sewage backups, burst pipes, wet, flooded or leaking basements, wet walls & ceilings, water removal / extraction and water damage repairs. Call us AS SOON as the water damage emergency occurs to prevent any secondary damage.
Our Flood / Water Damage Cleanup & Restoration Services Include:
24 Hours emergency response
3rd party emergency plumbing services and pipe burst repair
Assessing flood damage
Water Extraction
Drying and dehumidifying from moisture damage
Mildew and Odor Control
Structure and content restoration
Removal of property and storage services
Deodorizing
Complete sanitation work
Complete Damage Repair - Reconstruction & Remodel
General and finish carpentry
Direct Billing To Insurance
We use the technology of an infrared X-ray camera (Thermal imaging) that can detect water leaks in any surface without unnecessary destruction to walls, ceilings or floors!
Whether you have a Flooded Home, Water-Damaged Wall, Wet Ceiling, Flooded Wood Floor, Water in the Basement, Crawl Space or any other Flood or Water Damage at your property, call us now to prevent secondary water damage!
Our Certified Technicians are on call 24/7, equipped with fully loaded emergency units, ready to handle & clean up any Flood or Water Damage to get your life back on track.
* We Offer Free On-Site Inspection.