Mold Inspections and Mold Removal Laval
Mold has become a common concern for home owners and business owners in the Montreal area. Mold causes short term and long-term health effects and the only way to prevent any health related issues is through mold remediation, which must be performed by a certified mold professionals. Canada's Restoration Services specializes in commercial and residential mold inspections and mold removal in Laval. We conduct free mold inspections in Laval and provide transferable certificates for mold remediation on properties to new home buyers.

Book your free mold inspection today
Mold Inspections in Laval
When mold is not visible, home owners and business owners can find it difficult to identify. Some signs of mold include a musty odor smell, crackling paint or wallpaper and allergy symptoms such as nasal congestion, coughing, sneezing and respiratory issues. Do not ignore these signs, as it can indicate that you have a mold problem.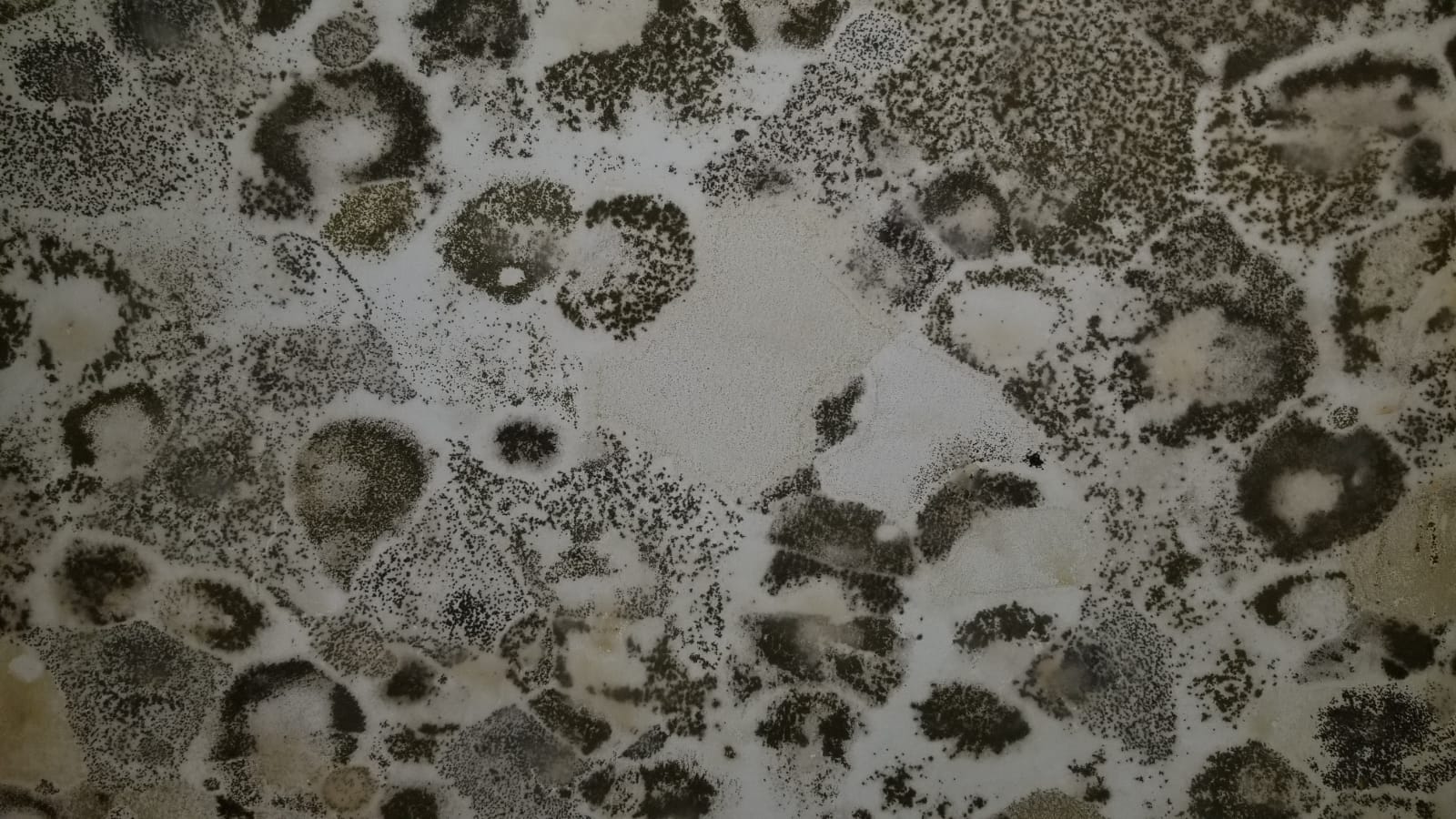 Mold forms through moisture and when it has a surface to grow on. It also tends to grow in moist, damp and dark areas. Mold rapidly begins to grow 24-48 hours after a water damage. When mold is left untreated, it begins to spread and grow, causing excess damages to your home or office.
A mold inspection needs to be conducted prior to mold remediation. At Canada's Restoration Services, we perform mold inspections to assess the affected area, identify the source of the mold and detect if there is any mold or moisture in hidden areas. Our mold inspector will inspect areas that have had previous moisture issues. Our certified project managers have a minimum of 5 years of experience in the industry. Our project manager will provide instant recommendations to stop the mold from growing.
Once the mold inspection is complete, a detailed scope of work report will be presented to you. The work report will outline our findings, recommendations, a plan of action moving forward and a free quotation. Canada's Restoration Services has performed thousands of mold inspections and mold remediation jobs nationwide and are dedicated to keeping every home or business mold-free.
Mold Removal in Laval
At Canada's Restoration Services, we have a team of professionals that specialize in mold and mold services. We have invested and provided our team with the training, tools and equipment they require to perform mold removal in Laval. The mold removal process in Laval needs to be carefully and precisely executed.
The mold removal procedure begins with setting up a containment. The purpose of a containment is to prevent mold spores from dispersing across the rest of the house or office. Once mold spores begins to spread in unaffected areas, mold spores begin to reproduce and therefore, stems mold growth. HEPA vacuums and air scrubbers are placed inside the containment to capture the tiny mold particles. The air is deodorized and replaced with clean and fresh air. All affected materials and areas are scrubbed down, cleaned and sanitized. A clearance test is performed to guarantee that mold has been effectively removed.
Why You Should Hire a Professional for Mold Testing and Removal
A mold outbreak can pose serious challenges. From inspection, to testing, to removal, the whole process can be quite stressful. Not surprisingly, mold can grow in a new home as easily as it can grow in an old home. For homeowners who may require mold removal in Laval, the best option is to hire a professional.
With mold removal, some property owners might consider a DIY approach. This is not the best option because the work requires in-depth experience and expertise. For mold removal, the best option is to hire a professional company, where the results are guaranteed and there's no chance of any mold recurrence.
For Mold Removal in Laval the Best Approach is a Professional Approach
Property owners who require mold removal in Laval can rely on the professionals at Canada's Restoration Services for a full service approach. Our people identify the cause of mold growth and offer viable options for removal and remediation. CRS also provides mold inspection in Laval, which allows for proper assessment before any removal or remediation is undertaken.
Sourcing the Mold
Mold can be tricky to find – it's often well hidden and not always visible. Mold requires a damp environment and materials to "feed" on. This could be damp drywall, a humid attic, or even some waterlogged wood. Once the source of mold is found, it must be removed and the area restored.
Proper Inspection
During inspection, a mold outbreak is thoroughly assessed in order to determine the extent of mold growth. Mold testing is sometimes required to identify any dangers or health hazards. CRS provides expert mold inspection in Laval before proceeding with removal work or remediation.
An Action Plan
Mold removal and remediation requires a safe and effective action plan. The aim is to ensure the complete removal and elimination of mold. The process requires special equipment and a team of professionals. Again, a DIY approach will not deliver the same results as an expert technician.
Health Hazards
Most mold infestations do not necessarily pose a health hazard. However, a mold outbreak must be properly addressed. Mold professionals understand the health risks, especially with the mold species that are hazardous. Whatever the case, mold removal can't be treated as superficial.
For Mold Removal in Laval Count On Canada's Restoration Services
Property owners who require mold removal in Laval can be sure of 100% satisfaction with the professionals at Canada's Restoration Services. Our mold specialists are certified and licensed. They have years of experience inspecting, removing, and remediating mold infestations.
We also offer professional mold inspection in Laval, especially if mold testing or air sampling is required. Sometimes a third party service provider is needed to determine the species of mold and any potential dangers. In this way, we ensure a comprehensive process end to end.
CRS also has a construction division that can provide "around-the-clock" services when needed. Canada's Restoration Services works with every insurance company in Laval. We directly bill your insurance to provide our clients with the assistance they may need during the mold remediation process.
Schedule Your Free Mold Inspection Today

1-888-551-0514
Proudly Serving Laval and Auteuil, Chomedey, Duvernay, Fabreville Laval-Ouest, Laval-des-Rapides, Laval-sur-le-Lac, Pont-Viau, Saint-François, Saint-Martin, Saint-Vincent-de-Paul, Sainte-Dorothée, Sainte-Rose, Vimont, Îles Laval.