Etobicoke Mold Removal
Homeowners who require mold removal in Etobicoke can rely on the specialists at Canada's Restoration Services for effective mold removal, regardless of the magnitude of the outbreak.
Our in-house technicians are IICRC certified and highly experienced. We provide mold removal and mold remediation in Etobicoke, completely eliminating the mold outbreak and mold spores.
Throughout the mold removal process, Canada's Restoration Services relies on third party mold specialists to ensure objectivity and impartiality. This avoids any sense of conflict-of-interest.
At CRS, our aim is to ensure the most comprehensive remediation, without any trace of mold or spores. We use special equipment like thermal cameras, air scrubbers, and negative air machines.
Understanding Mold Removal and Remediation
With all the potential health risks that are associated with mold, the team at Canada's Restoration Services focuses on the most effective methods for removal and remediation. As mold specialists, we understand the potential dangers of infiltration and the damage that's possible. As such, we provide customers with a comprehensive six-step mold removal/remediation methodology.
Mold Removal Requires Professional Attention
Mold removal requires a professional approach to ensure elimination. The source and cause of the outbreak must be identified and effectively remedied for the long term. Whether the mold is a result of moisture accumulation or poor ventilation, the source and cause of the outbreak must be addressed. Mold can also cause structural damage, at which time proper repairs are required.
In General, a Mold Outbreak Must Be Removed
Mold infiltrations can be tricky – outbreaks are often well hidden and completely out of sight. This isn't the right time for a DIY project. This work is better left to professionals, particularly when there are health risks. While negative health effects differ from person to person, there is always a cause for concern if symptoms emerge. That's why mold elimination is the one remedy.
Canada's Restoration Services 6-step Process For Effective Mold Removal and Remediation
Canada's Restoration Services follows a comprehensive 6-step process for mold removal and mold remediation. Our aim is to ensure the safest, most effective outcomes for the long term.
Inspection of the Premises
We perform an in-depth inspection of the premises, allowing our technicians to fully assess the mold-infected area. For customers in Etobicoke, we offer a FREE premises inspection (visual).
3rd Party Air Quality Test
We don't perform Air Quality Testing. However, we will recommend 3rd party certified Air Quality specialist companies that are impartial and objective. Prior to any testing, our consultants will advise if air tests are even necessary when you call our Etobicoke office.
Detailed Scope of Project
We provide our customers with a detailed scope of work, including the itemized steps that will be performed. We also provide a detailed price estimate that includes all of the associated charges.
Removal of Mold Areas
Regardless of the size of the mold outbreak, removal involves the entire affected area. Canada's Restoration Services guarantees mold elimination in as little as a few days (sometimes more).
Third-Party Clearances
Post-removal, we provide you with 2nd and 3rd party clearances companies to contact to validate the efficacy of our job. We also provide our guarantee of service so that our customers feel secure and satisfied with the results.
Additional Restoration
Once mold removal work has been completed, our construction department repairs and restores any damaged areas. We do our best to restore damage as close as possible to the original condition.
For Professional Mold Removal in Etobicoke, It's The Team at Canada's Restoration Services
Canada's Restoration Services offers professional mold remediation in Etobicoke and throughout the GTA. We have a specific company division that provides customers with service around-the-clock for mold-related issues.
Call for your FREE Mold Inspection - 1-888-551
-0514
Canada's Restoration Services in Etobicoke is experienced and certified with IICRC for effective removal of Mold Spores and Growth from buildings, homes and personal possessions. Canada's Restoration Services has experience with small remediation jobs (1 ft. of mold) to full remediation projects such as Grow Ops.
Canada's Restoration Services' objective is to insure no presence of Mold (air born or visible) exits once we complete the project. For this process we have many different types of equipment available to us such as: media blasting, air scrubbers and negative air machines, thermal cameras and more. Canada's Restoration Services in Etobicoke often work with 3rd party experts such as hygienists and certified inspectors in order to prevent a conflict of interest.
Don't wait until it is too late - Call Etobicoke's #1 Mold Removal Specialists for your Free Mold Inspection!
1-888-551-0514
No Matter How big or how small, Canada's Restoration Services is here to Help!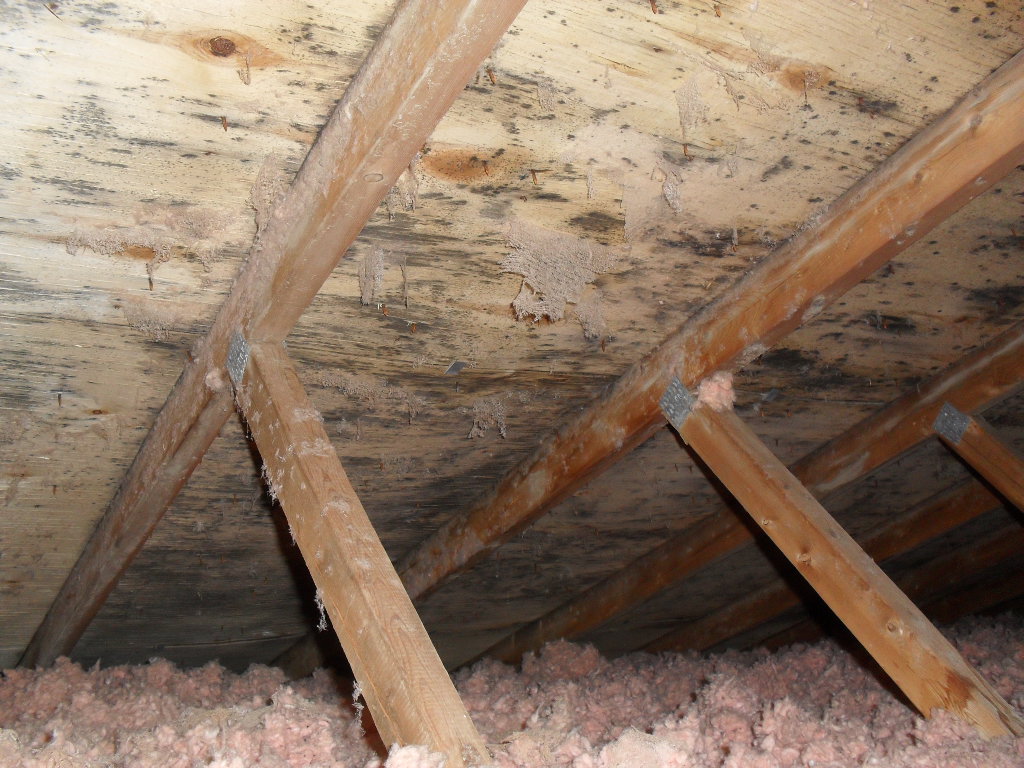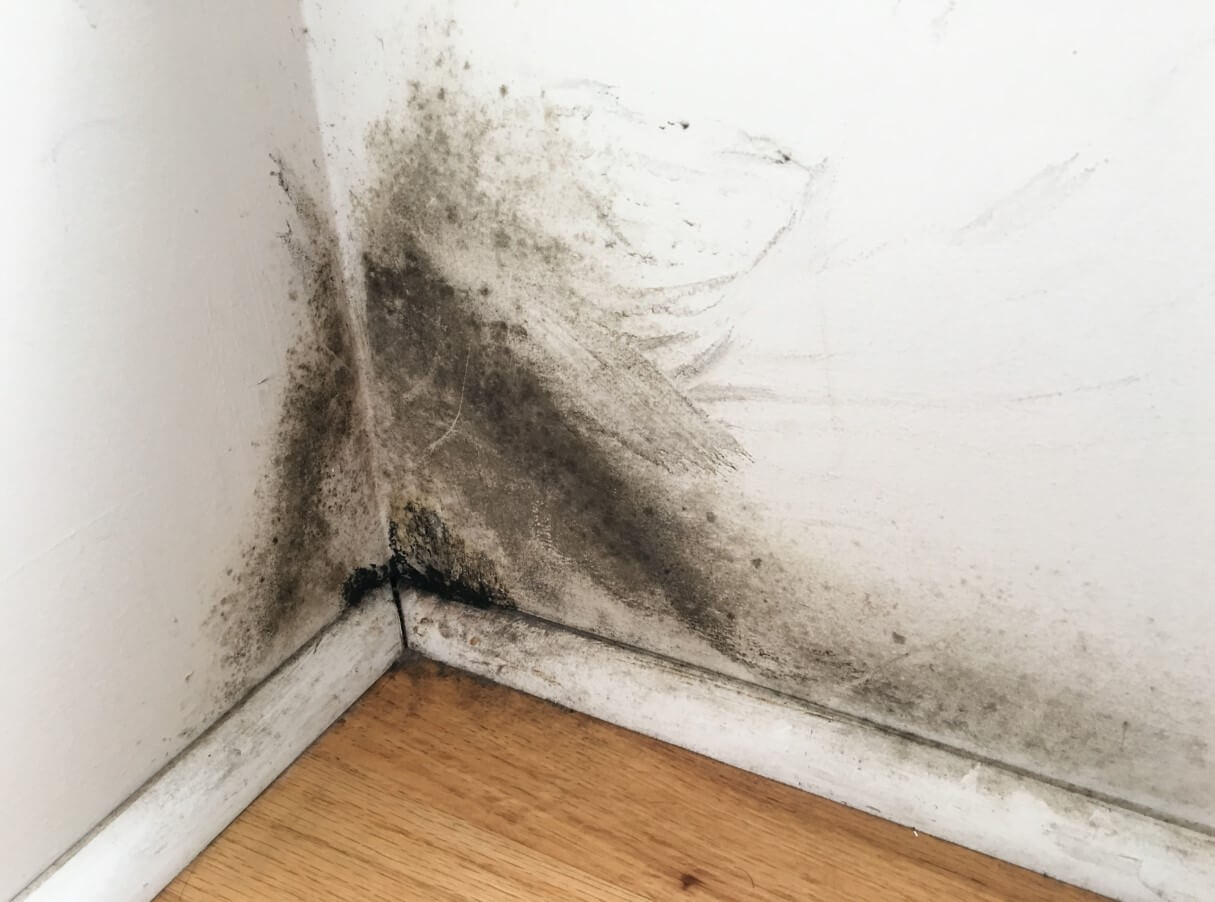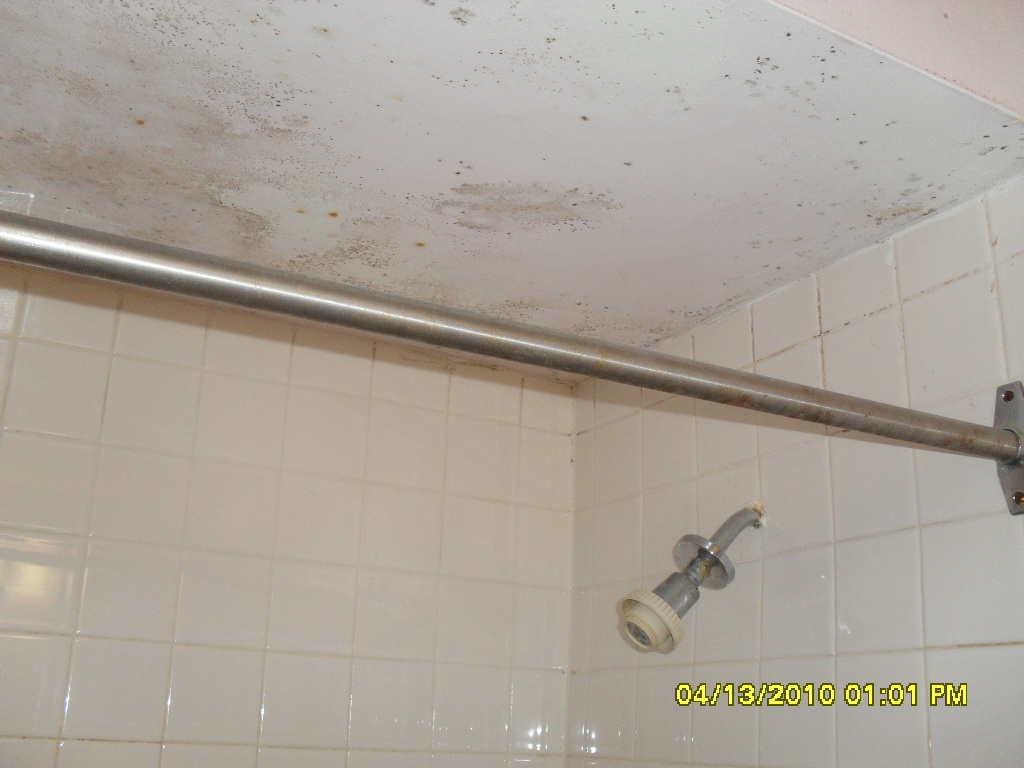 Mold in the Attic Mold on the Drywall Mold in the Bathroom
Canada's Restoration Services in Etobicoke are experts and understands how to make the air you breathe safe. The quality of the air in your home or office, measured by spore count, should agree with that of the air outside. By completing an Air Quality Test (AQT) we are able to determine the mold spores count in your home or office. Should the AQT confirm that there are an unsafe amount of mold spores the customer is presented with a scope of work created by Canada's Restoration Services or written by a 3rd party all in alliance with the IICRC guidelines for Mold Removal and Mold Remediation. Canada's Restoration Services has a preferred Six Step Process for a Successful Mold Remediation. If you feel you may have the signs and symptoms of a mold reaction contact a mold professional in Etobicoke today.
WHY CHOOSE CANADA'S RESTORATION SERVICES:
| | |
| --- | --- |
| | 24/7 staff to handle all your Needs |
| | IICRC "Clean Trust" Proudly Certified |
| | Fully licensed, insured and bonded, with 5 million pollution liability |
| | Price Match Guarantee, should estimates follow IICRC guidelines |
| | With your health in mind, we only used plant based products |
| | Certificates provided on all work that we perform |
| | Preferred contractor of Mike Holmes, Makes it Right |
| | Rated the Top Restoration Company of 2015 |
Th

e preferred process to achieve complete mould purification includes:
Free Visual Inspection - to identify potential visible mold upon your request.

Lab testing (3rd Party Lab) - helps us understand what AQT is present & build the scope.

Prepare the scope of work and present it to you.

Commence the work with Containment (The most important part to prevent cross contamination with the use of negative air scrubbers).
Mold decontamination & Mold spore removal procedures using

eco-friendly

products.

Clearance by a 3rd party to verify that spores count is according to standard, and scope has been performed perfectly.

Mould damage repair with our reconstruction department.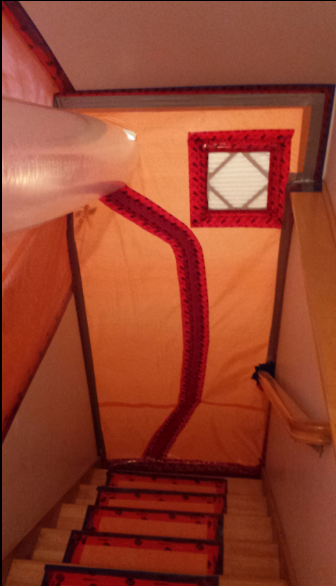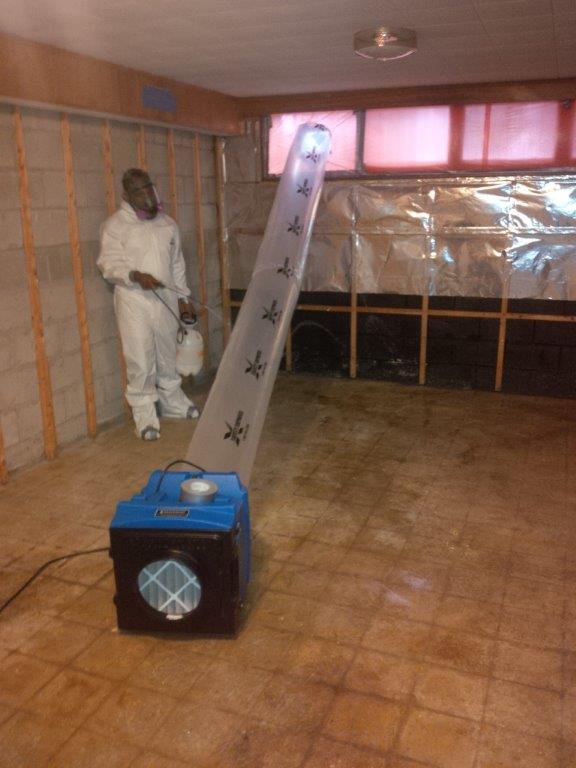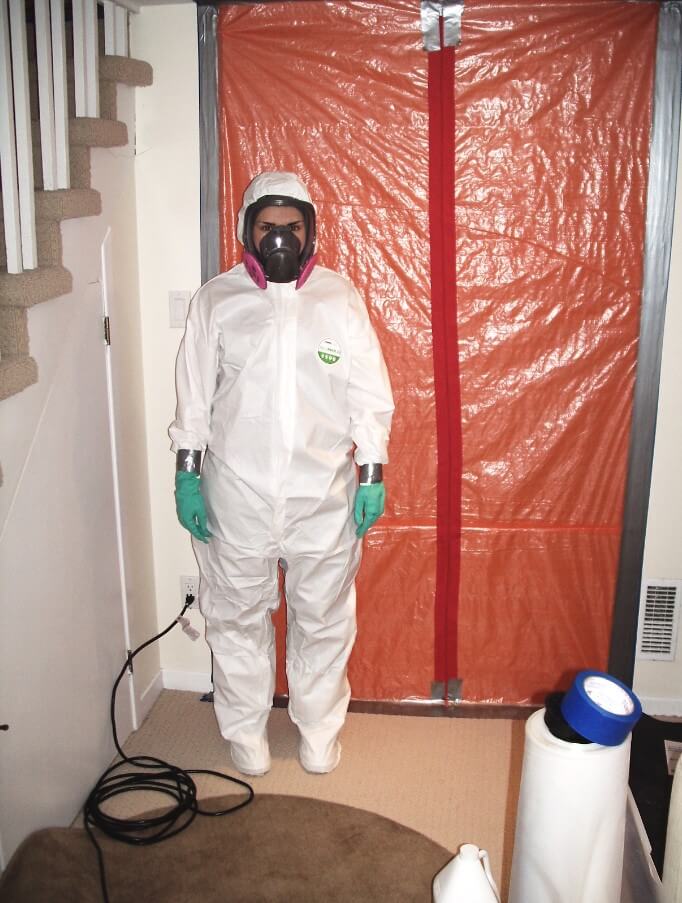 Containments Negative Air & Air Scrubber PPE- Personal Protective Equipment
Clearance - We suggest that clearance be preformed following the Mold Remediation process. We are sure to pass clearance as part of our Six Step Process for a Successful Mold Remediation.
Eco-Friendly & Canadian - We use Canadian base products if available and green plant based eco-friendly supplies in our remediation process.
Flexibility to your needs is part of our values; we will work around your schedule.
Don't wait until it's too late! Immediate action is required at the first sign of mold infestation.
If you have Visible Mold or you are experiencing symptoms contact us today for a FREE Certified Visible Mold Inspection in Etobicoke.
1-888-551-0514