Mold Removal in Sherwood Park
Free Mold Inspections – Free Mold Estimates – Mold Removal – Mold Remediation
Free Inspections on Visible Mold! – Call 1-888-551-0514
At Canada's Restoration Services, we have been proudly servicing Sherwood Park with professional Mold Remediation and Mold Removal Services. Whether Residential or Commercial, we have the experience to handle any size project. Our services include Free Mold Inspections on any visible mold growth in your property. Once the site has been inspected, we can properly provide you with a detailed scope of work that is specific to your property and an estimate for the safe and proper cleaning.
Our top priority is to ensure that your home or property is free from elevated mold and is returned to a safe and healthy living environment. We use a variety of remediation methods that best suits you and your properties needs – all elevated mold spores and affected building materials will be removed and cleaned.
We stand behind our work and provide certificates of mold removal on all of our mold remediation projects!
If you have visible mold in your Sherwood Park home, don't wait – Call your local #1 Mold Removal Specialists, Canada's Restoration Services.
1-888-551-0514
Mold can pose serious health affects so ensuring to deal with it quickly and properly is key! Some molds may be safe for you to clean, but ALWAYS consult with a professional mold specialist first!
At Canada's Restoration Services, our 24/7 staff work around the clock to answer your questions. We have the knowledge and training to identify the severity of the issue and if required, will arrange for a free mold inspection.
Our Free Mold Inspections
After identifying the situation, an inspection can be scheduled to come and take a further look at the situation. We assign a dedicated Project Manager who will be with you from start to finish with the project and will guide you through the process. Once we have seen the affected area, we can properly provide you with a scope of work that outlines the mold remediation process.
At Canada's Restoration Services, we do not cut corners. We follow all industry guidelines, set forth by the IICRC, Institute of Inspection, Cleaning and Restoration, to ensure that you and your loved ones, along with our restoration family are kept safe from the health affects of mold.
Our Mold Remediation and Mold Removal Process
Always ensure that when hiring a mold remediation company, they have the proper certificates and training. Also look for companies that have been around for a while to ensure that they are kept up to date on all the most recent training and will guarantee their work.
At Canada's Restoration Services, we can proudly say that we are fully licensed, insurance and training in all aspects of Mold Remediation. We have been around for over 9 years and stand behind our work.
We follow the Six Necessary Steps for Proper Mold Remediation. Containments and equipment are set in place to ensure that no cross-contamination can occur during the process. All affected area's are cleaned and removed as per your specific scope of work. Equipment and Containments remain in place for a minimum of 24 hours after the mold remediation process to ensure multiple air exchanges have been complete and the area is rid of any elevated mold spores.
Click here to learn more about our Mold Removal & Mold Remediation Process.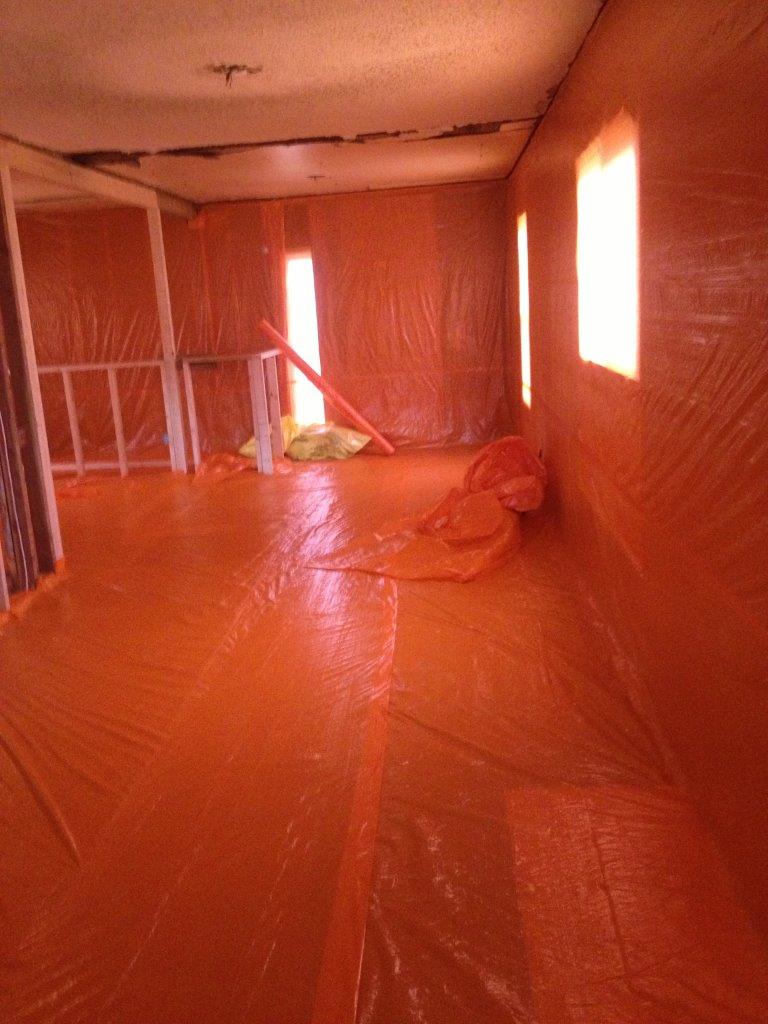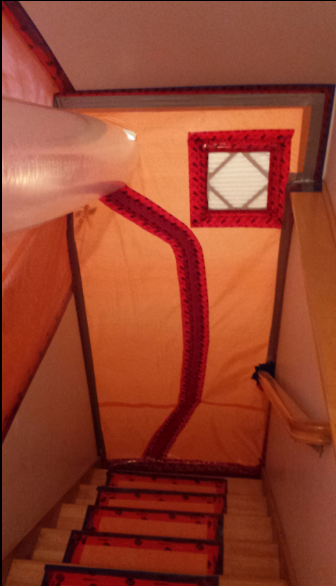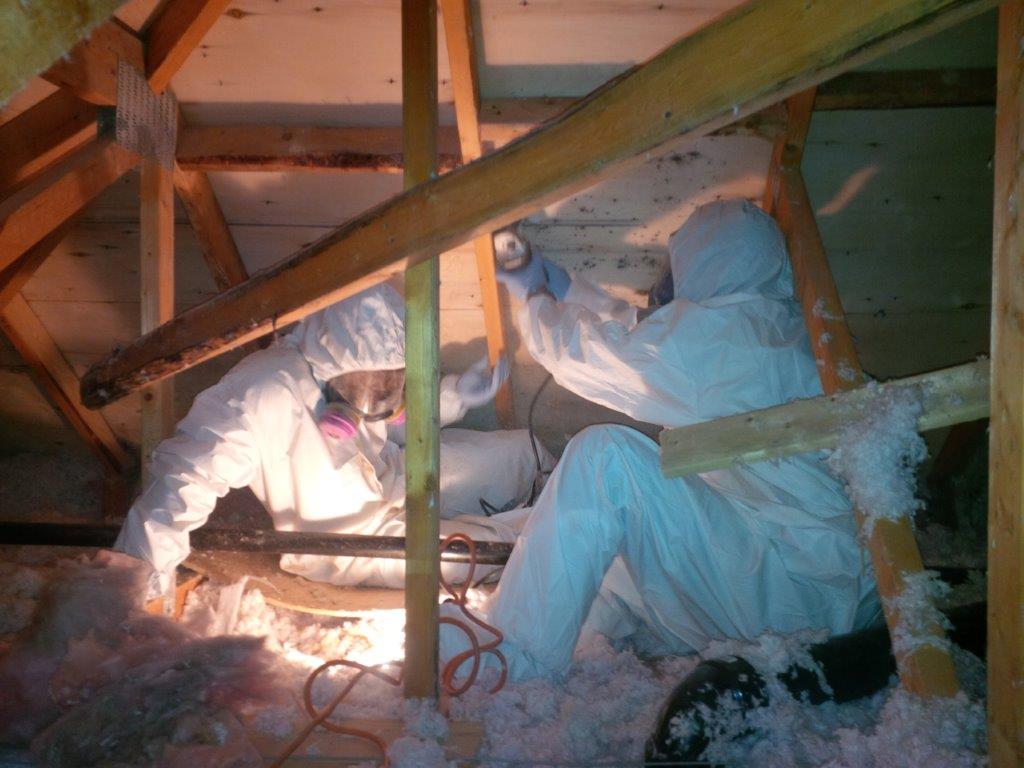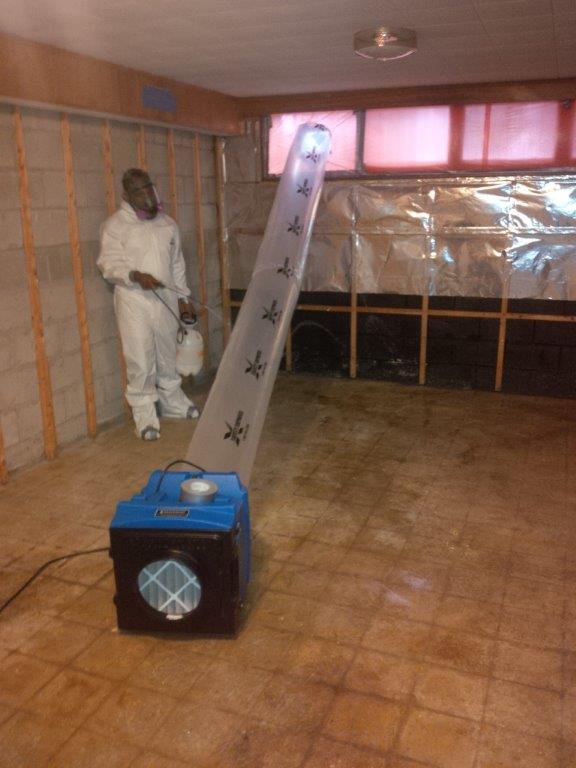 Mold Testing and Air Quality Testing
Mold can be present but not always visible. You many notice a musty, earthy odor, or you may notice a constant wheezing, stuffy nose or coughing; both can be related to elevated mold spores.
When it comes to either of these, and there are no visible signs of mold growth, mold testing or air quality testing must be performed. We need to understand if in fact it is related to mold spores and if so, what type of mold and how elevated it is.
We do not perform any mold testing as it is a conflict of interest for a company to test and do the remediation. However, we do work with highly recommended 3rd party Hygienists that we can refer who can perform the testing.
To learn more about mold testing and air quality testing, click here.
We have a dedicated page of Mold FAQ's that may be able to answer some of your questions, Click here to view.
At the first signs of mold, call Sherwood Parks' #1 Mold Removal Specialists!
1-888-551-0514
We Specialize in:
| | |
| --- | --- |
| Basement Mold Removal | Bathroom Mold Removal |
| Attic Mold Removal | Drywall Mold Removal |
| Ceiling Mold Removal | Closet Drywall Removal |
| Kitchen Mold Removal | Garage Mold Removal |
| Baseboard Mold Removal | Cold Room Mold Removal |