Fire & Smoke Damage Restoration Services
When your property has experienced a fire, fast response is what you need. The first 24-48 hours after the fire are crucial when restoring the property. Once the first initial responders have played their part, it is important to hire the right company to begin the process.
Canada's Restoration Services offers the full service from pack out services, content cleaning and content restoration, fire damage repairs to reconstructing your property back to its original state. Fire and water go hand in hand, which is why it is important to hire a company who specializes in both Fire Damage Restoration and Water Damage Restoration. We are fully trained, certified and licensed to handle any damage, no matter the size.
Here are before and after photo's on a fire damage we completed in an apartment building;
BEFORE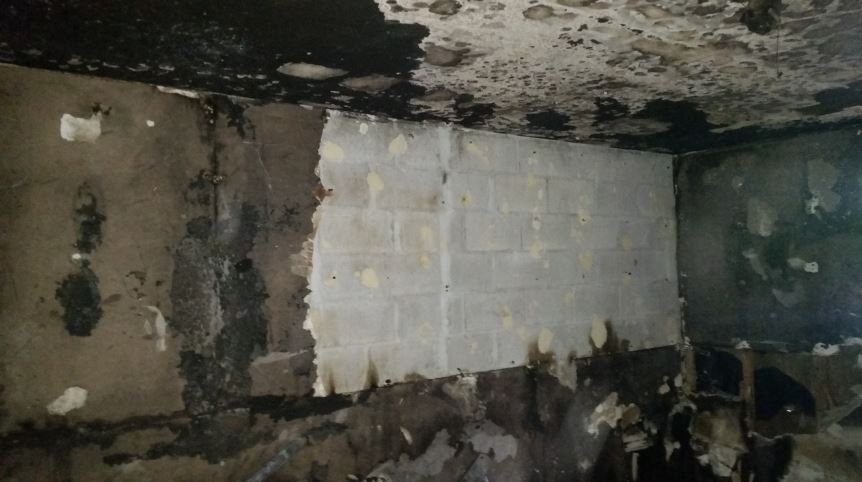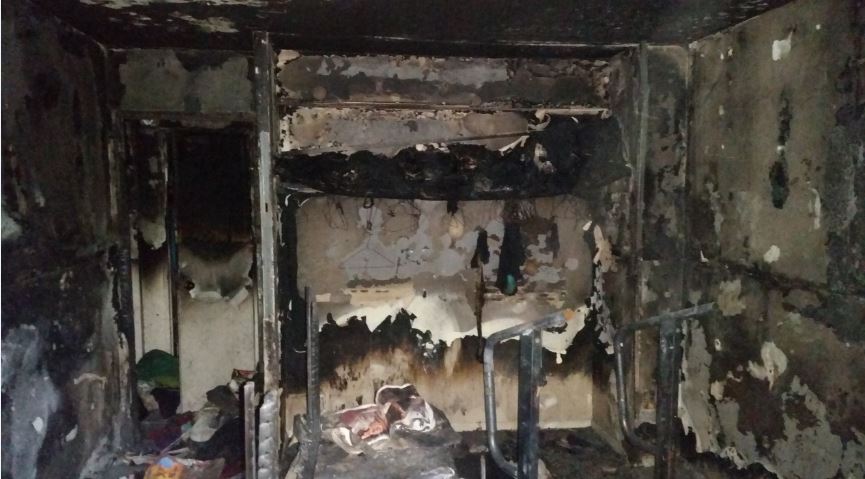 AFTER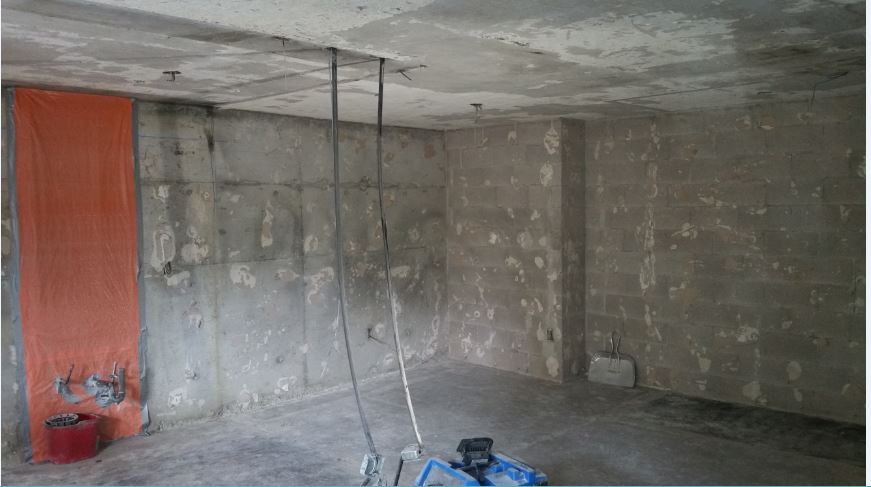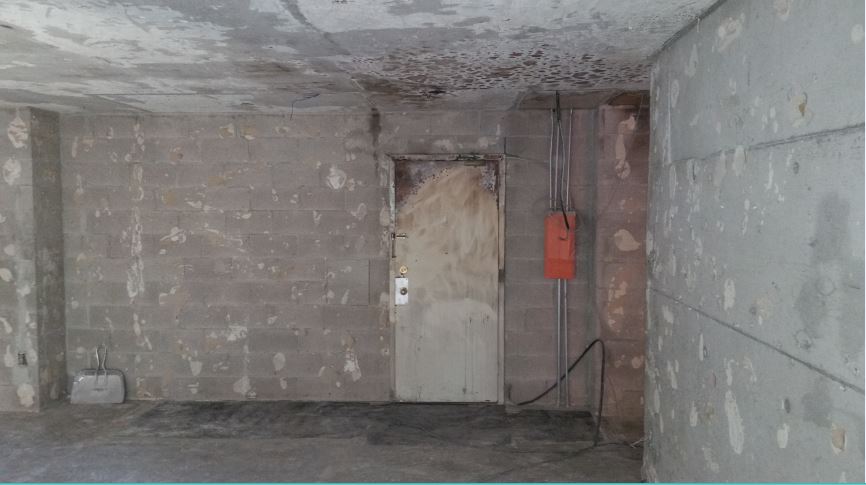 Pack out Services – Protecting your belongings
Canada's Restoration Services offers 24/7 response for pack out services in any case of emergency, across Canada. Our teams can be onsite within an hour and start the Pack Out service. Our certified and trained employees will handle your valuable belongings with care. Your belongings are important to you which is why we do everything in our power to restore the items affected. The longer your belongings are sitting damaged, the less opportunity there is to salvage them. All belongings are placed in our secure facilities and we document everything to ensure full peace of mind.
Inspection & Scope of Work
Every situation is different, which is why a certified Fire Damage Specialist is needed to analyze the damage and provide the appropriate scope of work. You will have a dedicated manager who will oversee the project and ensure that the line communication is clear. Canada's Restoration Services handles all damages from private to insurance claims. We work with all major insurance companies throughout Canada wide so we will deal directly with your adjuster.
Proper Fire & Smoke Damage Restoration
Our staff is licensed through the IICRC for Fire & Smoke Restoration. It is very important when choosing a company to restore your home after a fire that they are fully trained, licensed and certified for safe remediation.
The entire area must be contained
All technicians must wear full Personal Protective Equipment. Certain building materials when caught on fire can cause chemical reactions so it is important that those involved protect themselves against any bodily harm.
All affected materials must be removed
Once the area is stripped down, everything must be cleaned and sanitized.
Negative air and air scrubbers must be running to bring the air quality back to safe levels.
Once everything has been stripped and cleaned, the property is now ready for the reconstruction.
Reconstruction from Fire Damage
Once all the fire & smoke related damages have been cleaned and remediated. It is now time to bring your home back to livable conditions. Our highly experienced construction team will meet with you and go over the affected areas. Whether you want it back to its previous state or add a new flare, we can do it all.
At Canada's Restoration Services, we take care of business. We focus on making you - the customer - our top priority. Below are some pictures of our fire & smoke specialists remediating a plane that had caught on fire.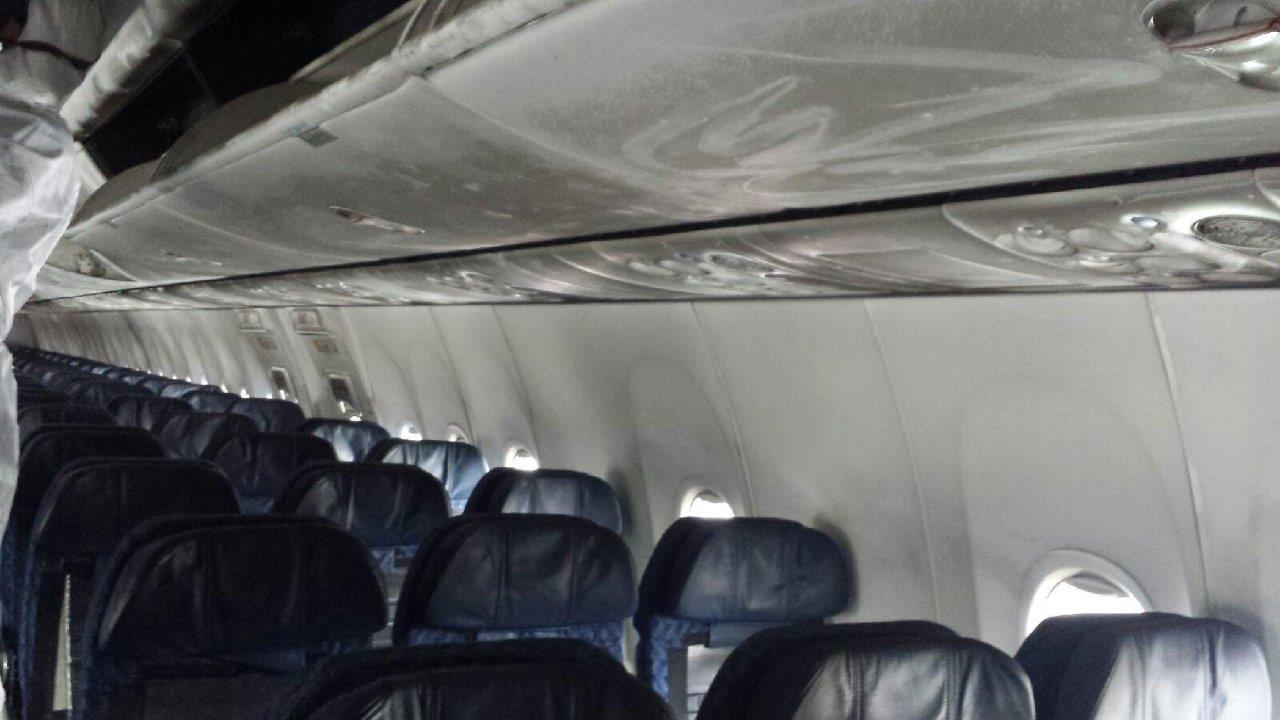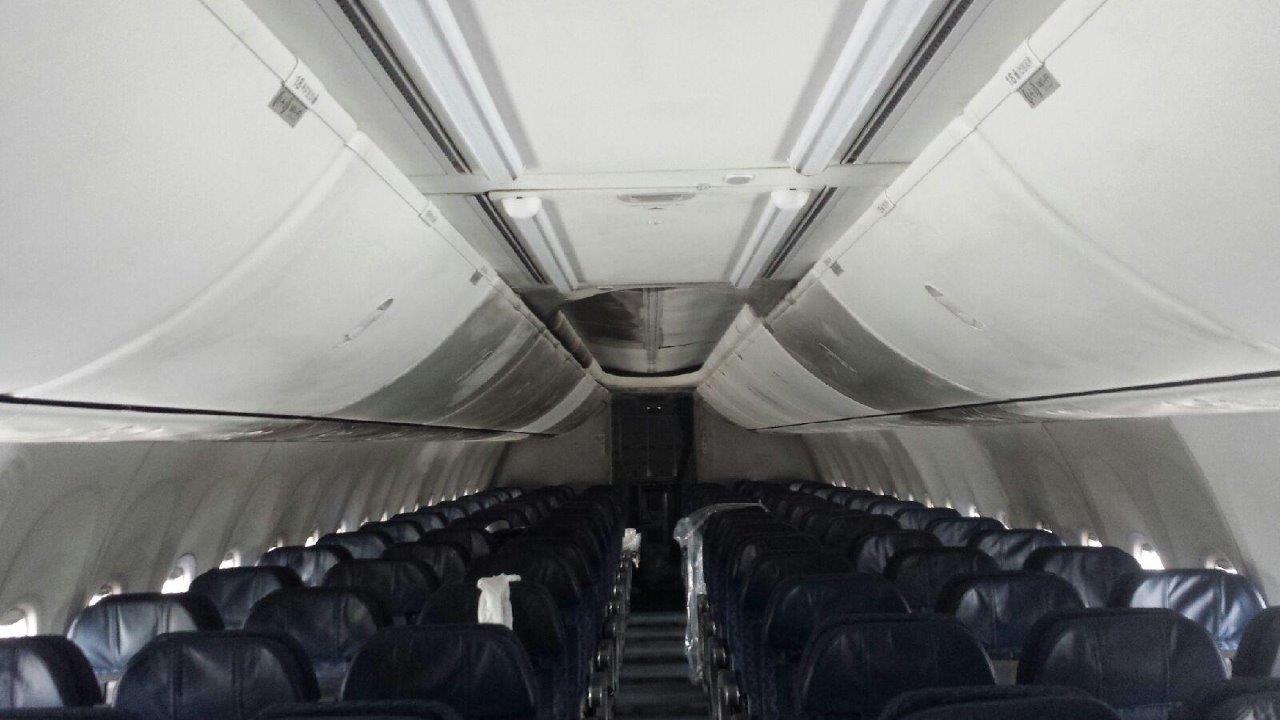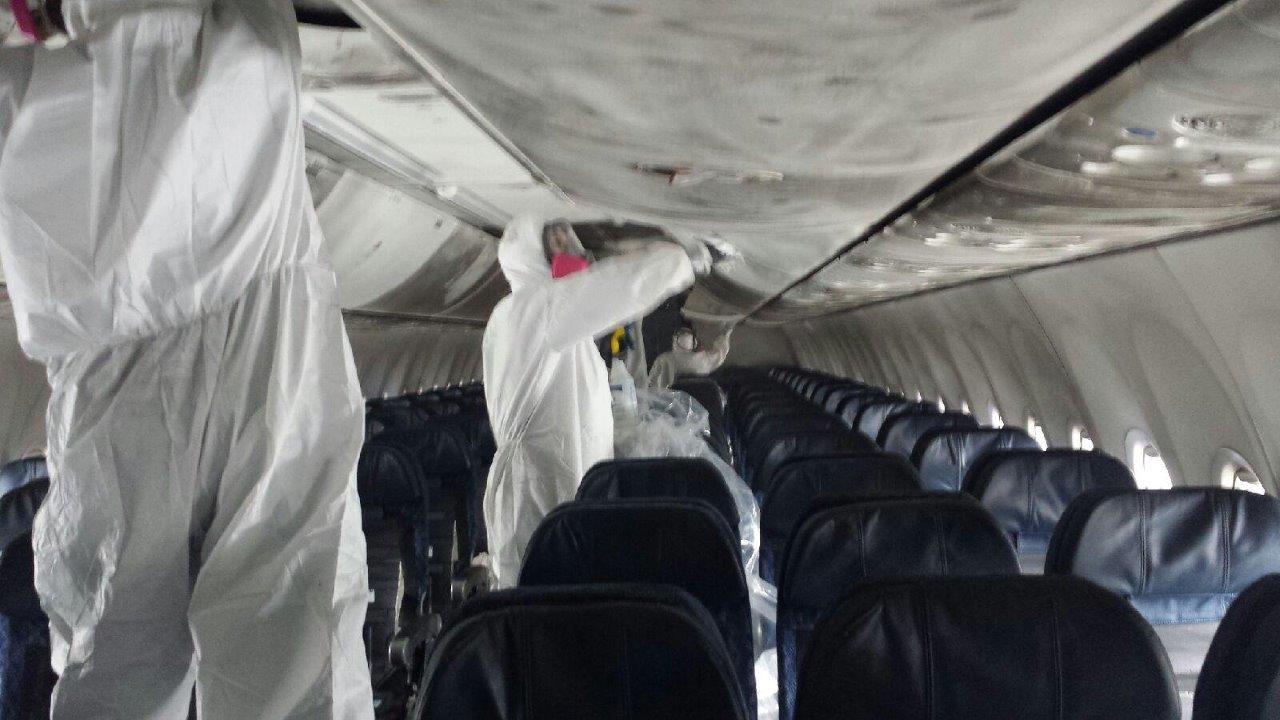 We provide professional services and solutions for all all your fire & smoke damage restoration needs across Canada , including all the major cities in Canada such as Toronto, Montreal, Vancouver, Edmonton and the GTA region.