Sewer Backup Cleanup Services in Montreal
Canada's Restoration Services is an award-winning restoration company in Montreal, specializing in water damage restoration services. Our water damage experts have completed thousands of water remediation jobs including burst pipes, leaking pipes, sewer backup, clogged bathtub, clogged sink, bathtub drain and sewer pipe jobs in Montreal. We operate 24/7 and guarantee to be on site within 45 minutes. We advise all homeowners and business owners to not deal with any sewage water cleanup and call the restoration experts Canada's Restoration Services.

Call for a free inspection
Expert Solutions for Sewage Backup Cleanup Services in Montreal
Immediate Response: There are dangers and risks associated with handling and/or touching sewage water. With the changing cold temperatures we face in Montreal, pipes burst under pressure which leads to a sewer backup. Our Montreal restoration specialist is trained & certified in emergency flood cleaning, disinfecting and sanitizing all affected surfaces thoroughly and effectively.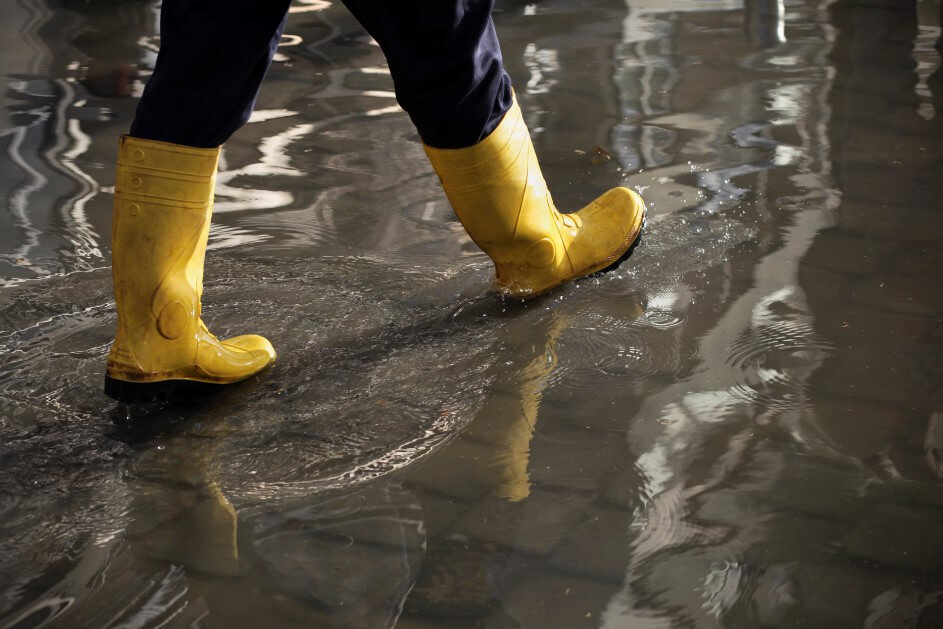 Sewage back-flow creates destruction to your property and its structure by introducing harmful organisms into the structure. An immediate response is required for sewage backups to minimize cleanup costs and to prevent additional health hazards. The longer the contaminated water remains in your home or business, the more likely bacteria and illnesses are quickly to spread.
Sewage Backup Cleanup Services
Step 1: Assess Sewage Damage
Canada's Restoration Services certified project manager will arrive immediately within 45 minutes for all emergency water damages. During this assessment, the project manager will assess the burst pipes and the damages that have occurred. After the assessment, a report is constructed that outlines the results that have been made regarding the sewer backup, along with the exact areas that need to be remediated and recommendaitons for moving forward with the sewage backup cleanup.
The project manager assesses the type of water that has resulted into the water damage.
There are 3 types of water:
| | |
| --- | --- |
| Type of Water | Source of Water |
| Clean Water | Damage from a clean water source including broken pipes. |
| Grey Water | Flooding from a source of water that contains wastewater, including sinks, showers, baths, washing machines or dish washers. Grey water has not come in contact with feces. |
| Black Water | Flooding from an unsanitary source including toilet overflows, sewage back-ups, rising flood water and storm damage. Black water is the most dangerous and hazardous type of water and could cause serious illnesses and health hazards. |

Step 2: Sewage Water Removal
A crew is dispatched to your home or business and begin the sewage water extraction process. Firstly, the source of the leak is identified and stopped immediately. Our certified professionals will be wearing protective gear, including gloves, boots, protective eyewear and facemasks. Extensive measures need to be taken in order to prevent cross-contamination between the affected areas and other areas in your home. It is vital to ensure that the bacteria and fungi from the sewer backup does not contaminate the other parts of your home or business.
Any excess water will be extracted with the use of a pump and wet-dry vacuum. The wet-dry vacuum is used to suck the stagnate water. The affected area needs to be disinfected with clean water and bacteria-killing cleaning supplies.
Step 3: Drying
Afterwards, the affected area needs to dried and dehumidified. Dehumidifers are utilized to remove any excess moisture in the air and air movers are used to sweep up any extra damp. The drying out process depends on the severity of the water damage.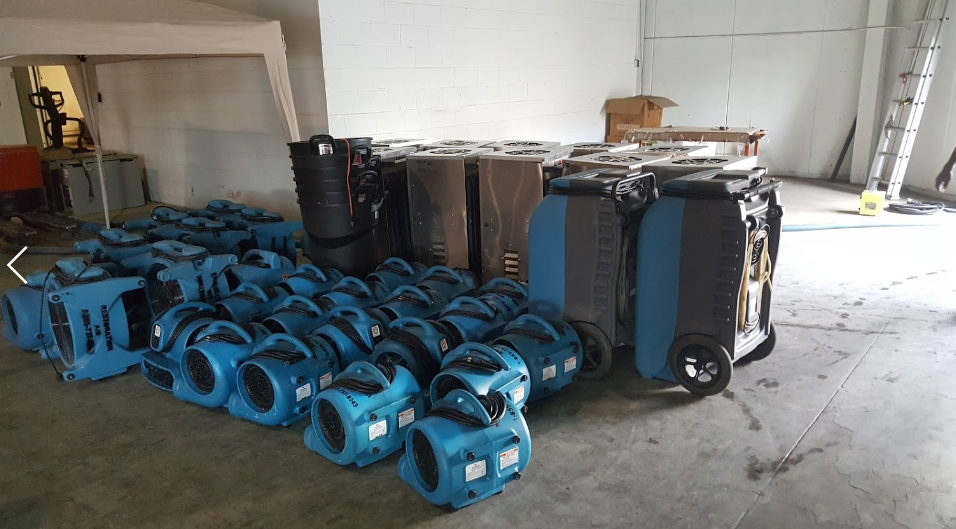 At Canada's Restoration Services, our state-of-the-art equipment and advanced technology helps quicken the sewage backup cleanup procedure and ensure that there is no remaining water after the procedure is completed. Mold begins to grow 24 hours after a water damage and can develop if water is not properly removed and cleaned up.
Step 4: Cleanup
Afterwards, Canada's Restoration Services certified professionals will remove, clean and deodorize any affected materials including carpets, rugs, furniture, etc. to help restore your home back to pre-disaster conditions. All affected materials need to be washed with anti-bacterial cleaning supplies. Any restoration that is required, such as replacing drywall or insulation, will be performed at the end of the water damage restoration procedure.
Insurance Company
We deal with every insurance company across Canada. We will happily call your insurance and deal with any documentation and required paperwork.
Call now to speak with a water damage expert
MONTREAL
The city of Montreal a North American city comprising a hugely diverse population prides itself on maintaining one of the highest standards of living in the world. A rich Canadian-American-French history gives Montreal a stable and enjoyable city status as one of the world's most livable cities. Montreal city proper is home to more than 1.6 million people and is part of a metropolitan population that spans approximately 3.6 million people. Montreal is the largest city in Quebec and the economic center for business not only The province of Quebec but also for Eastern Canada and North America at large. Considered an innovative city internationally Montreal is host to various large corporations specializing in commerce, aerospace, finance, tourism, film, technology, design and especially its rich cultural history and heritage. Originally called the 'City of Mary' Montreal is at present named after the extraordinary triple peaked hill located in the heart of the city named Mont Réal or Mont Royal.