WATER DAMAGE FROM BURST PIPES
During the winter months in Canada, temperatures fluctuate all over the place, rising and falling above and below the freezing mark.
Unfortunately for home owners, the weather can pose a serious threat – burst water pipes.
Burst pipes are caused when the water running through the plumbing lines freezes and builds up with ice. When the water freezes, it expands and puts pressure on the inside of the pipe. Eventually over time, this can cause the pipe to burst and cause major damage within the property.
Due to our overpopulated communities and crowded plumbing systems, burst pipes have become quite common. The amount of damage caused from burst pipes can be very extensive and cause a large amount of money to repair the damages. In most cases, insurance will cover this loss so ensure to have proper property insurance to cover your losses.
How to prevent Burst Pipes:
Insulate whatever pipes you can - Given that the pipes run through the walls, flooring and ceiling, it can be hard to know if they are properly insulated or not. The best method is to bring in an insulation company who can check the walls and ceilings to see if there is proper insulation using an infrared camera. The insulation company can also check your attic space to ensure that there is proper insulation, keeping as much warm air inside the property as possible.

Turn off any water sources that are not being used (ie. Unoccupied spaces, garages, exterior plumbing lines). Drain the water from the lines and turn off the water tap. If you plan on going away for vacation – ensure to turn off the water, otherwise have someone come to check the property from regularly to ensure there are no damages. Insurance will not cover your losses if you leave your home and have no one checking on the property.

Ensure to heat your property to a proper temperature – this will help the lines from freezing.

If you are aware of any leaks currently in your property, make sure to get fixed. Your weakened pipe is a prime area for a burst pipe to happen.

Ensure any exterior pipes are dug deep enough into the ground. The ground freezes from the top down, so you want to ensure they are deep enough to avoid freezing.
Steps to Take After you Discover a Burst Pipe:
Shut off the water source to prevent any further damage.

Call your #1 Water Damage Specialists - Canada's Restoration Services.
At Canada's Restoration Services, we have years of experience when it comes to dealing with water damage from burst water pipes. We specialize in water extraction, structural drying, material removal and rebuilding your home back to it's original state.
Our certified technicians have the knowledge and training to handle any size damage – the quicker and faster we get to work, the smaller the amount of secondary damage will occur.
A plumber will be required to fix the damaged pipes - we have a vast network of plumbers that we can assist to come in and fix.
With our advanced technology, we can see damages that are not even visible to the human eye. The devices we use are humidity/moisture readings and thermal imaging guns, which ensure that all damages are assessed by our experts and all problems are solved.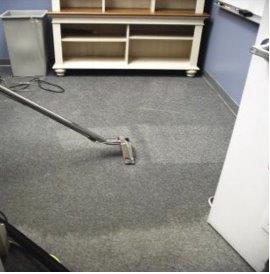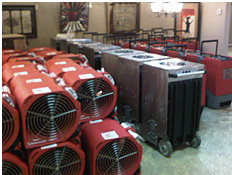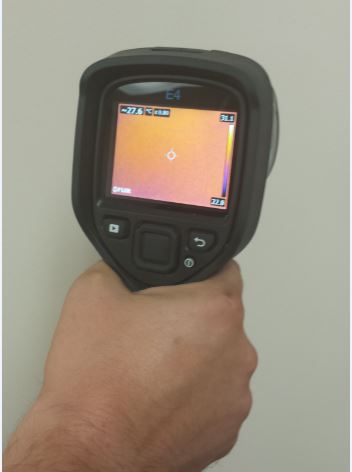 If moisture is left or not cleaned up on time – mold growth will start to grow, causing even more damages and possible health affects to those affecting.
At Canada's Restoration Services, we are certified Mold Removal Specialists and are trained to ensure that you and your loved ones are safe from mold-related damages.
At the first signs of a burst pipe, don't hesitate – give your Local Water Damage Specialists a call!
1-888-551-0514