Mold Inspection and Mold Removal Services in Spruce Grove
Canada's Restoration Services is a nationwide company with over 15 years of experience. Our team of experts specialize in mold inspections and mold removal in Edmonton and surrounding areas. As an award-winning company, we provide free mold inspections to all of our valued customers. We provide transferable certificates on properties for new home buyers for mold remediation.

Book a free mold inspection today
1-888-551-0514
Mold Inspection Spruce Grove
Mold is a type of fungi, which grows through a water or moisture issue. Mold begins to grow 24 hours after a moisture problem or water damage has occurred. Before mold remediation begins, the water damage or moisture issue must be solved. Mold can cause several allergic reactions and symptoms. Although mold is not always visible, there are many signs and dangers of mold.
Canada's Restoration Services is dedicated to making your home or business mold-free. If you suspect you may have mold, call us to book your free mold inspection. Our professionals are highly trained and IICRC certified in mold inspections and mold removal. After contacting Canada's Restoration Services, a dedicated project manager will arrive on site. Our mold removal expert will assess the affected areas and construct a detailed scope of work report within 48 hours. The report will outline our findings, recommendations, a free quote and a plan of action moving forward. Our mold removal specialists are equipped with state of the art technology and equipment that are utilized for mold inspections and mold remediation.
Mold Removal Spruce Grove
Once mold remediation is ready to begin, we follow a strict step-by-step mold removal process that adheres to industry standards and IICRC guidelines. It is essential to isolate the contaminated area with a containment to ensure that mold spores do not spread all over the house or office. By not setting up a containment, you are allowing the rest of the home to be contaminated with mold.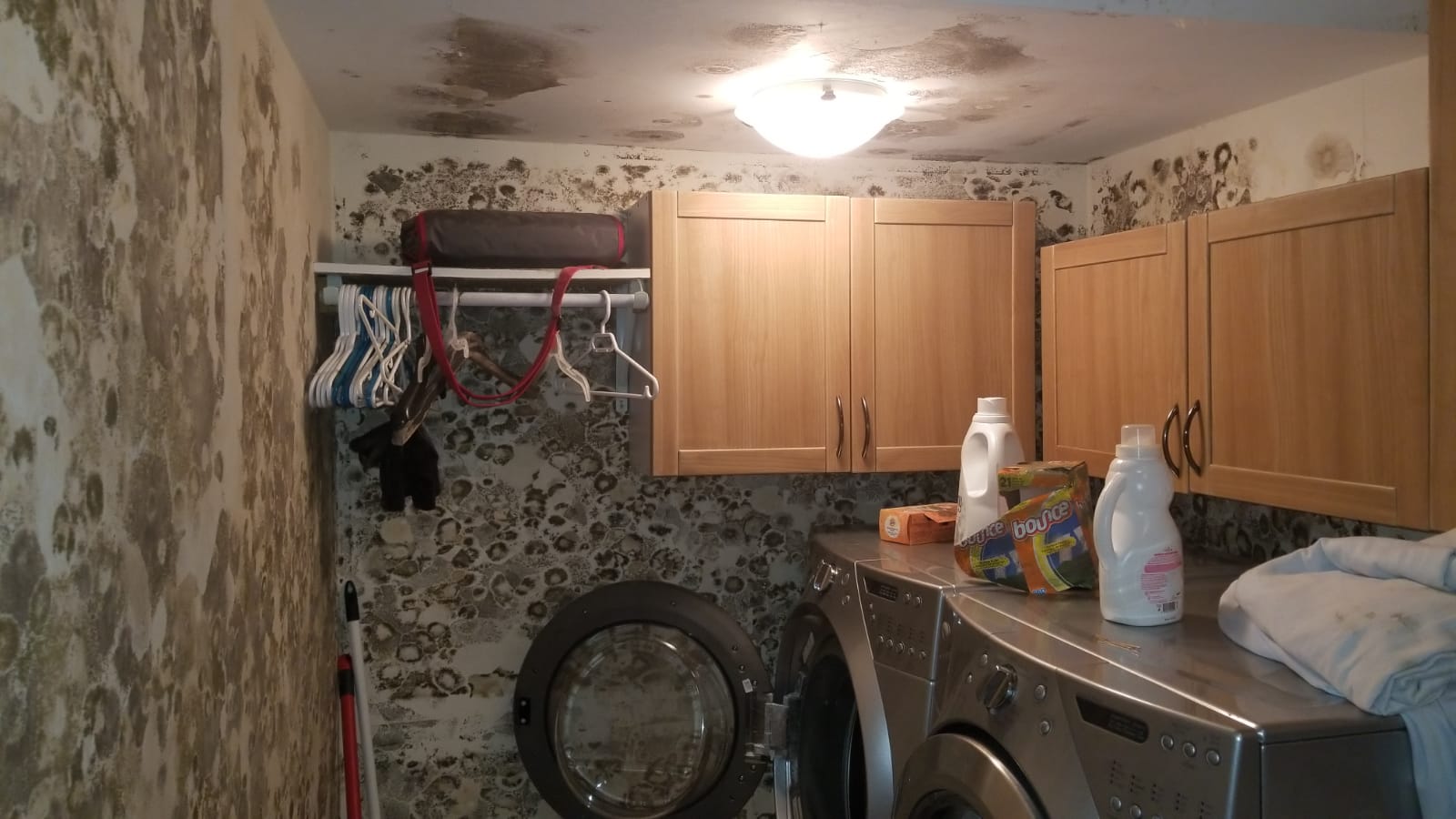 All mold-damaged materials must be removed. All materials that are discarded must be double-bagged and discarded in specific plastic bags. The affected areas are cleaned and wiped down with antimicrobial solution. The process must be carefully and precisely followed by trained and certified experts. Our mold contractors are protected with protective personal equipment at all times during the mold removal procedure. We guarantee 100% mould purification clearance pass.
Speak to a mold expert today
1-888-551-0514