Burst Pipe Repair Service in Edmonton
Burst pipes and frozen pipes are common in cold temperatures and can occur unexpectedly. Burst pipe repair in Edmonton can create destructive damage to your property and can be costly to repair. Canada's Restoration Services is an insured and certified 24/7 emergency water damage company. With over 10 years of experience, our award-winning company specializes in all kinds of water damage restoration services including: burst pipe repair, sewage cleanup and flood cleanup in Edmonton.

Burst Pipe Emergency?
Call now

1-888-551-0514
Burst Pipe Repair and Frozen Pipe Burst Edmonton
Canada's Restoration Services provides free assessments and quotations on water damages in Edmonton and across every major city in Canada. The water damage restoration procedure must be executed by highly trained professionals. The longer you wait, the more damage is created.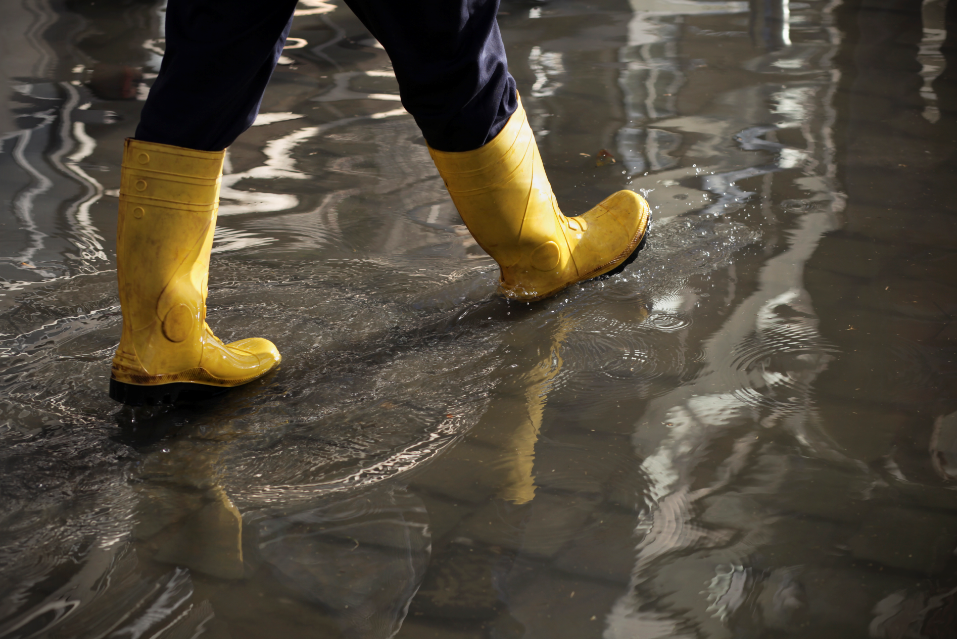 What happens when a pipe bursts? Cold temperatures lead to frozen pipes or pipe bursts. When water freezes, it expands and creates pressure inside the pipes, leading the pipe to crack or break. Once a burst pipe or frozen pipe is detected, immediately shut off the water. Contact Canada's Restoration Services immediately. We arrive on site to restore your home and minimize any structural damage or loss.
Signs of Burst Pipe and Frozen Pipe Edmonton
How do you know if your pipes are frozen? Frozen pipes can lead to a lack of running water. However, burst pipes can be difficult to identify if there are pipes behind your walls or ceiling. An urgent response is required once a burst pipe or frozen pipe in your home or business is detected. Our team of professionals have completed thousands of burst pipe repairs in Edmonton. Below is a list of signs that indicate a burst pipe or frozen pipe:
lack of running water

strange odor from faucet or drain

frost appears on pipe

water discoloration

water leaks

undetected standing water
Preventing a Burst Pipe or Frozen Pipe in Edmonton
There are many ways that home owners and business owners can prevent a burst pipe or frozen pipe. Here are some ways to protect pipes from freezing or bursting:
1. Keep the heat on: During cold temperatures, keep your heat on to avoid pipes from freezing. If you plan on travelling during the winter, ensure that the heat is on to avoid any unexpected pipe bursts while you are away.
2. Leave the faucet running: Allowing a trickle of water to run through the faucet will prevent pipes from freezing.
3. Open the cabinets: Leave the cabinets underneath bathroom and kitchen sinks to allow air circulation.
4. Insulate Pipes: Insulating the pipes in your home can protect exposed pipes and prevent them from freezing.
Burst Pipe Cost in Edmonton
Does insurance cover burst pipe? Insurance companies cover the costs of burst pipe repairs in Edmonton. Canada's Restoration Services works with every insurance company in Canada. We directly bill your insurance compan and assist you with the process.
Emergency Burst Pipe Repair?
Call now

1-888-551-0514