Mold Inspection and Mold Removal in Châteauguay
Canada's Restoration Services is an IICRC certified and insured mold company in Châteauguay. We specialize in commercial and residential mold inspections and mold removal in Châteauguay, Montreal, Ottawa, Toronto and Edmonton. With over 15 years of experience, Canada's Restoration Services has been awarded Top Restoration Company. We focus on providing professional and reliable mold services to home owners and business owners across the Châteauguay area. We conduct free mold inspections and provide transferable certificates for mold remediation on properties to new home buyers.

Schedule your free mold inspection today
1-888-551-0514
Mold Inspection in Châteauguay
There are various ways to detect if mold is present in your home. Some signs of mold include:
black spots and yellowish walls

an earthy, musty odor smell

experiencing allergic symptoms, including nasal congestion, sneezing and coughing

bumps or cracklings in the wallpaper
If you suspect you may have mold in your home or office, contact Canada's Restoration Services. A certified project manager will be assigned to your specific project and will arrive on site to conduct a mold inspection. The objective of a mold inspection is to assess the affected area, identify the source of the mold and detect any mold or moisture in other areas. During the mold inspection, our project managers will provide instant recommendations on how to stop the mold from growing, once the source has been identified.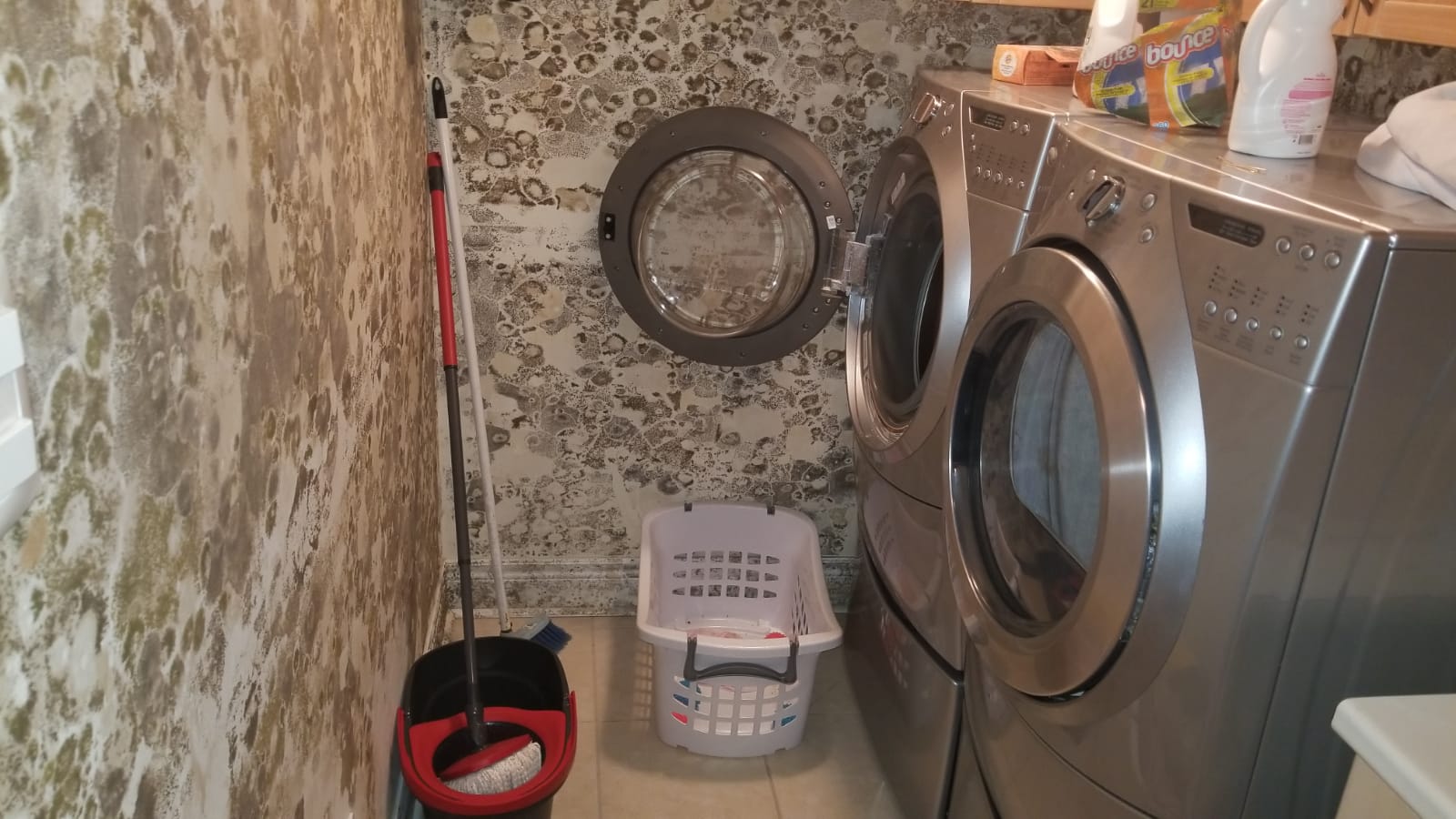 Following the mold inspection, a detailed scope of work report will be presented to you. The scope of work report will outline our findings, recommendations, a plan of action moving forward and a free quotation. Our mold experts will be happy to discuss and overview the report with you. Our team of mold professionals are highly trained, knowledgeable and skillful experts in mold and have a minimum of 5 years of experience in the industry.
Mold Remediation in Châteauguay
There are many dangers associated to mold exposure. Hiring the right company that is licensed, qualified, trusted and reputable is an essential decision that will impact your health and property. Canada's Restoration Services has performed thousands of mold inspections and mold removal jobs nationwide.
Our mold removal professionals have mastered the mold removal process. Mold remediation in Laval needs to be carefully and precisely executed. We follow a strict step-by-step process that adheres to industry standards and guidelines.
Our mold contractors work on your schedule. Once mold remediation is ready to begin, we ensure the proper safety practices are in place. We set up a containment that heals keep all the mold spores sealed inside the affected area. This prevents mold spores from dispersing and contaminating other areas of the property. Personal protective equipment is utilized during the entire procedure.
State-of-the-art equipment is strategically placed inside the containment to capture extremely tiny mold particles. The air is deodorized and fresh, clean air is released. All affected areas and materials are scrubbed down and cleaned. All porous materials are disposed and final repairs are made to complete mold remediation. A clearance test is performed to guarantee that mold has been effectively and safely removed.
We work with every insurance company in Canada and directly bill your insurance. We provide these services to our valued clients because we want our clients to focus on the more important stuff and leave the rest to us.
Book a free mold inspection today
1-888-551-0514