24/7 Mold Removal & Testing Services in Toronto, GTA
Finding mold in your home or business can be a scary situation. Homeowners and business owners need to take immediate action once they have detected mold to help prevent mold from spreading into other areas. Canada's Restoration Services is an IICRC certified firm with over 10 years of experience, specializing in mold removal in Toronto, asbestos testing and asbestos removal, water damage restoration and fire and smoke damage. We provide free mold inspections in Toronto.
Book your free mold inspection today
1-888-551-0514

Mold Removal Services in Toronto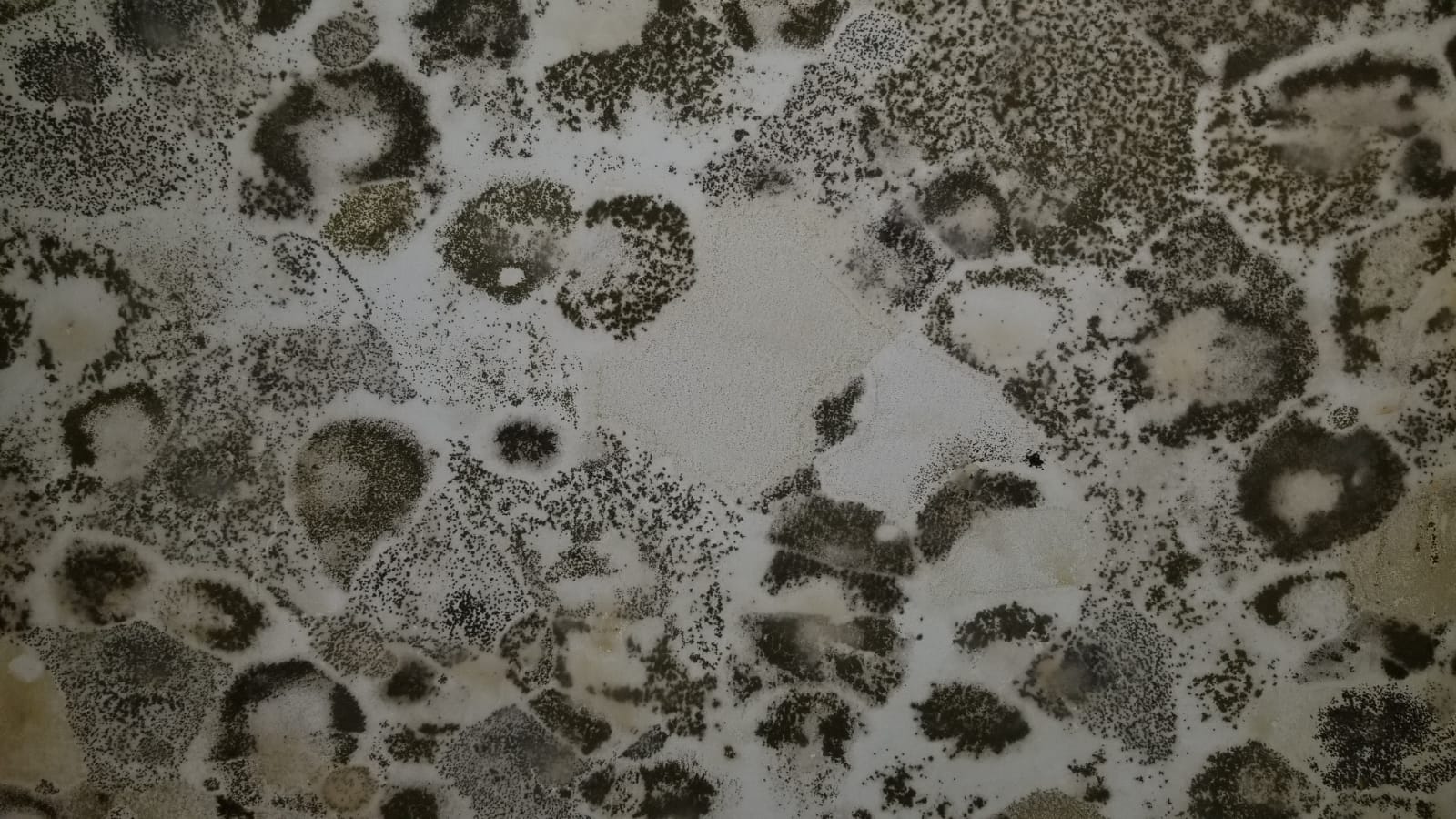 Canada's Restoration Services is a nationwide leader in the restoration industry. Founded in 2008, we have received numerous awards winning "Top Restoration Company" from home improvement company HomeStars and from Top Choice Awards in GTA. Our IICRC certified professionals have invested their time and energy into training, specializing and mastering mold inspections, mold removal, and mold remediation.
Homeowners requiring mold removal in Toronto and throughout the GTA can rely on Canada's Restoration Services for the effective removal of mold, whatever the extent of the infiltration. Our technicians are highly experienced and IICRC certified. They provide mold removal and mold remediation in Toronto, effectively eliminating the entirety of mold growth and mold spores.
In the course of operation, Canada's Restoration Services works with third party mold specialists to avoid any conflicts-of-interest. This ensures customers of total objectivity and impartiality. Our aim at CRS is to ensure comprehensive remediation, without a trace of mold or mold spores. As such, we use equipment like air scrubbers, thermal cameras, and negative air machines.
UNDERSTANDING THE BASICS OF MOLD REMOVAL AND REMEDIATION
Considering all of the inherent health risks associated with mold, Canada's Restoration Services is dedicated to the most effective removal and remediation methods. We understand the dangers of a mold infiltration and therefore deliver a comprehensive six-step process in our approach.
Professional Mold Removal
Mold requires a professional touch to ensure complete elimination. Simply put, the cause of the mold outbreak must be pinpointed and then effectively remedied. Whether it's from moisture accumulation or poor air ventilation, the original cause of the mold must be properly addressed. It's also common for mold to cause structural damage, at which point repairs are necessary.
Mold Needs to be Removed
A mold infiltration can be tricky, and an outbreak can be well hidden and out of sight. This is not the time for a do-it-yourself project – it's work that's best left to a professional, particularly with the possible health risks. Although negative health effects are different with each person, there is still cause for concern if symptoms arise. In short, comprehensive elimination is the only remedy.
Mold Inspection in Toronto
After contacting Canada's Restoration Services, one of our mold inspectors will visit your home or business and inspect the affected area. During the mold inspection, a few things will be addressed including any past water damages or renovations and the history of your home. With this information, we can help you better understand how and why the mould developed.
Our assessment will include a report outlining our findings and the solution to effective and safe mold removal.
A Mold Inspection includes: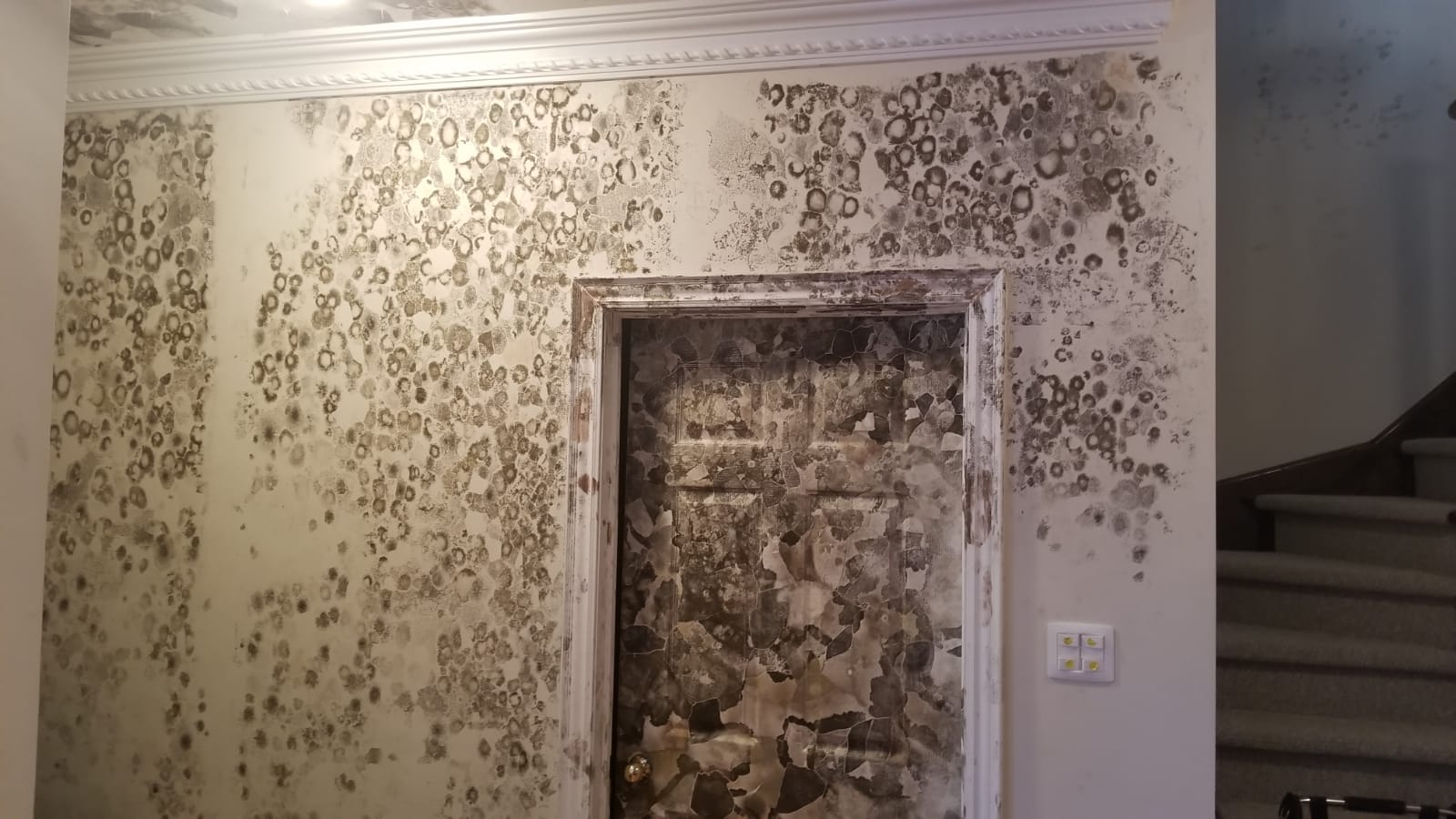 Infrared Camera Scanning: a valuable diagnostic tool that gives us the ability to detect water leaks behind walls, in-ceiling, or under floors without the need for any destruction. In addition, it can identify dew points, which indicates areas of potential mold growth (available in certain areas).
Moisture Meter: for moisture measurement on walls and ceiling surfaces. If the moisture level is high, the possibility of mold increases.
Boroscope: this tool has a high-resolution lens that provides us a visual image of mold or water stains in places that are not reachable.
Mold removal depends on a few factors including where the mold is located, how much mold there is and the type of mold. For effective mold removal, it can take up to a few days. It is imperative that once you suspect or can visually detect mold, you contact Canada's Restoration Services. Canada's Restoration Services is a professional mold removal company that has the tools, skills, training, and experience to remove mold. By ignoring or avoiding mold, it can cause serious negative effects to your health.
If mold and oxygen are present, mold can grow. Mold spores are released into the air and inhaled, causing harm to your body. The longer the exposure to mold, the more damage to your health. Toxic molds have been labeled to have large effects on your health and cause structural damage to your home.
Categories of toxic mold include:
1) Stachybotrys or black mold
2) Cladosporium
3) Penicillium
4) Aspergiullus
5) Fusarium
Toxic molds are very dangerous and proper precautions and extra measures should be taken to for black mold removal and to eliminate toxic mold. Exposure to mold causes mold symptoms including dizziness, nausea, weakness, sleeplessness, headaches, and prolonged flu-like symptoms.
A 6-STEP REMOVAL AND REMEDIATION PROCESS FROM THE SPECIALISTS AT CRS
At Canada's Restoration Services, we've adopted a 6-step removal and remediation process that ensures safe and effective outcomes. Our technicians are IICRC certified and highly specialized.
1. Premises Inspection
An inspection of the premises allows our team to assess the scope of the mold-affected area. For customers in Toronto and the GTA we provide a FREE initial inspection (visual) of the property.
2. Air Quality Testing
We do not perform air testing but we will recommend third party Air Quality Testing that is impartial and objective. However, our in-house technicians will advise if any air testing will be necessary.
3. The Scope of Work
Customers are provided with a detailed scope of work that includes an itemization of the work to be performed. At the same time, we provide a precise price estimate of all the associated costs.
4. Mold Removal Step
Depending on the extent of the mold outbreak, the entire affected area is part of the removal step. Canada's Restoration Services guarantees complete removal (which can take a few days or more).
5. Final Clearances
Clearances (provided by second and third parties) can be provided to authenticate the efficacy of our work. We provide a guarantee of service so that customers feel safe and secure with results.
6. Restoration Work
When mold removal work is complete, the CRS construction department will repair, restore, or rebuild damaged areas. We make every effort to restore everything to its original condition.
Mold Removal in Toronto
At Canada's Restoration Services, we follow the Institute of Inspection Cleaning and Restoration Certification (IICRC) guidelines and standards. We explain to our clients the entire mold removal procedure and how to get rid of mold so that they are aware and feel at ease during the process. We perform mold removal in Toronto in all areas of the home including black mold in the house, mold in bathroom, mold in the attic, mold in the cold room, mold in bedroom, and more.
Setting up Containment
Our mold removal procedure begins with our mold experts wearing proper protective gear including boots, face masks, gloves and protective suits for safety and to prevent cross-contamination. Containment is also set up to seal off the work area, ensuring that mold spores do not spread to other areas.
Remove the Mold

Our mold professionals use high performance equipment to quickly and effectively get rid of the mold. By strategically placing HEPA (High Efficiency Particulate Air) vacuums and filters throughout the affected area to capture small mold particles. The air is also cleaned using air scrubbers to remove any mold spores from the area. No presence of mold spores will exist in the affected area once the mold removal procedure is completed.
Antimicrobial chemicals are used to sanitize, disinfect, and deodorize to clean the mold. Mold equipment is important and can make a huge difference when selecting a mold remediation company. Canada's Restoration Services invests in state of the art equipment and advanced technology to remove and prevent mold and to also expedite the mold removal process so that you and your family can return to your daily lives.
Restoration Services in Toronto
Our mold specialists will restore any drywall, baseboards, insulation or affected area that needed to be addressed to remove the mold.
Certification and Clearance
We guarantee 100% mold purification clearance pass. We also provide a certification of completion for mold removal and mold remediation.
FOR EXPERT MOLD REMOVAL IN TORONTO CHOOSE CANADA'S RESTORATION SERVICES
Canada's Restoration Services provides mold remediation in Toronto and throughout the Greater Toronto Area. We have a special company division that provides around-the-clock service for all types of mold-related problems. Find out more by calling one of our mold professionals at 1-888-551-0514 or contact us online.
Call now to book your free mold inspection
1-888-551-0514