What is Black Toxic Mold?
Stachybotrys is usually the mold that is linked or associated with the term "Black Mold (or black mould)".
Although mold is a natural part of the environment this type of mold should not be present under normal conditions within a property. Black Mold usually begins after a water damage occurrence or water leak that has not been treated properly.
Black Mold can be found on organic materials, with humidity above 55%, and wet materials provide Black Mould with the opportunity to grow.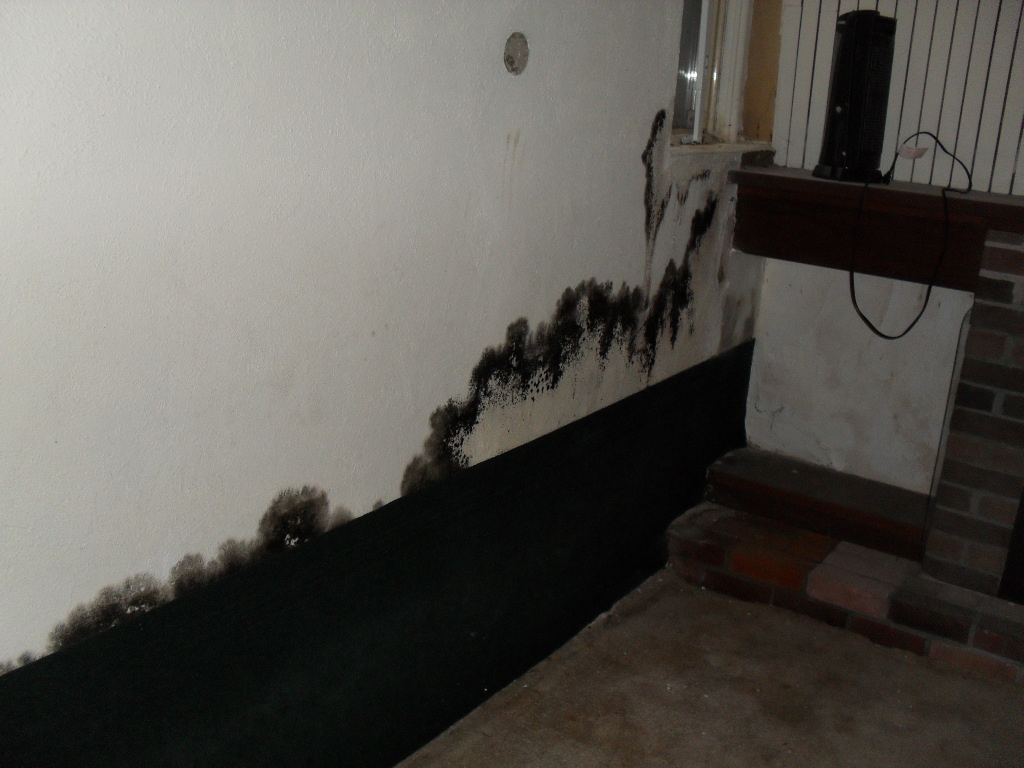 Call Canada's Restoration Services to evaluate and determine if you need Mold Removal. We have years of experience in Mold Testing and Mold Remediation. If you suspect something is going on behind your walls because you're not feeling well or if you think you have visible Mold call us today. We will be able to perform the testing and remediation of black mold.
Canada's Restoration Services is an IICRC/ CLEAN TRUST certified licensed company that can properly offer you Mold Remediation and Indoor Air Quality Control. Remediation of Black Mold is a process that must follow specific protocols. Our protocol guarantees no "Cross Contamination" and full clearance, meaning no mold will be left behind after we treat the affected areas.
We Perform :
Black Mold removal in attics
Black mould removal in basments
Black Mold removal in washrooms/bathrooms
Black Mold removal in bedrooms
Black mold removal in offices or warehouses
Black Mold Removal Process
Black Mold Removal should only be done by a certified mold removal company. The levels of toxins that this mold produce can be extremely dangerous to ones health if not removed of properly and safely.
First Steps:
1. Call Canada's Restoration Services. We will perform a free inspection on the visible mold and can arrange for 3rd party testing if needed.
2. We will provide a detailed scope of work and estimate for safe black mold removal. Our certified project manager will walk you through the proper steps that we will perform to ensure that your property will be returned to a safe living environment.
3. Black Mould Remediation.
All area's affected will be contained and equipment will be running to ensure no cross contamination to the other area's of the property. Our technicians will be protect from head to toe wearing full PPE (personal protective equipment).
Once the area's are contained, the mold removal process will begin. All affected building materials will be removed and cleaned. The affected waste will be disposed and sealed in industry approved bags.
A hepa vacuum and antimicrobial wipe down will be performed in all area's.
All equipment and containment will remain for 24-48 hours after or until deemed clear by 3rd party testing.
4. Certificate of Mould Removal will be provided to you once the process is complete. This certificate is transferable should you be selling the property.
BEFORE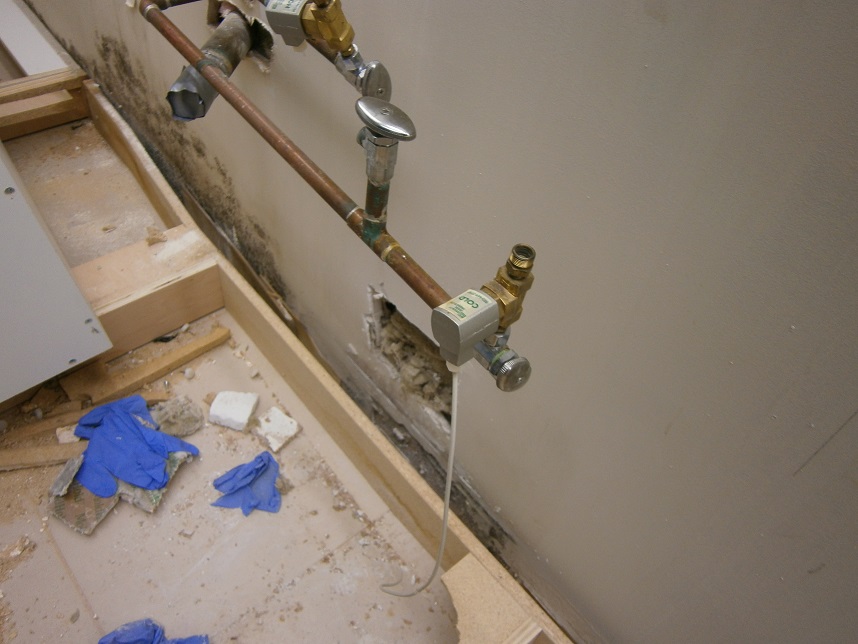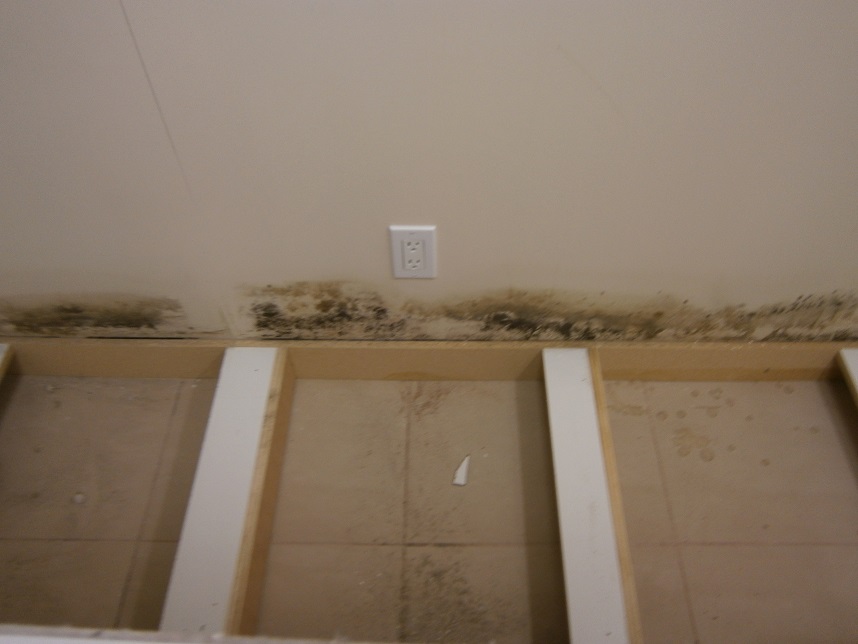 DURING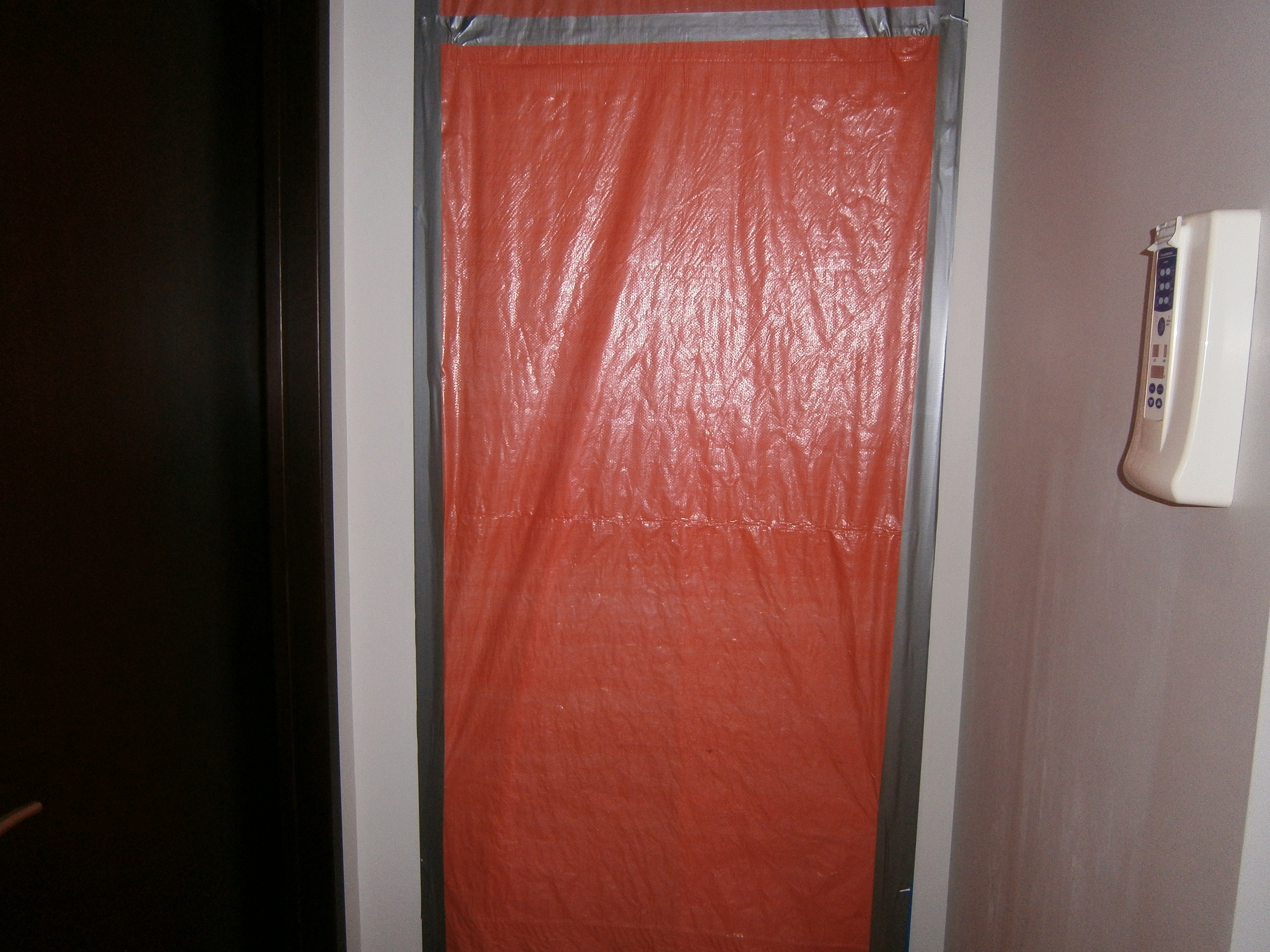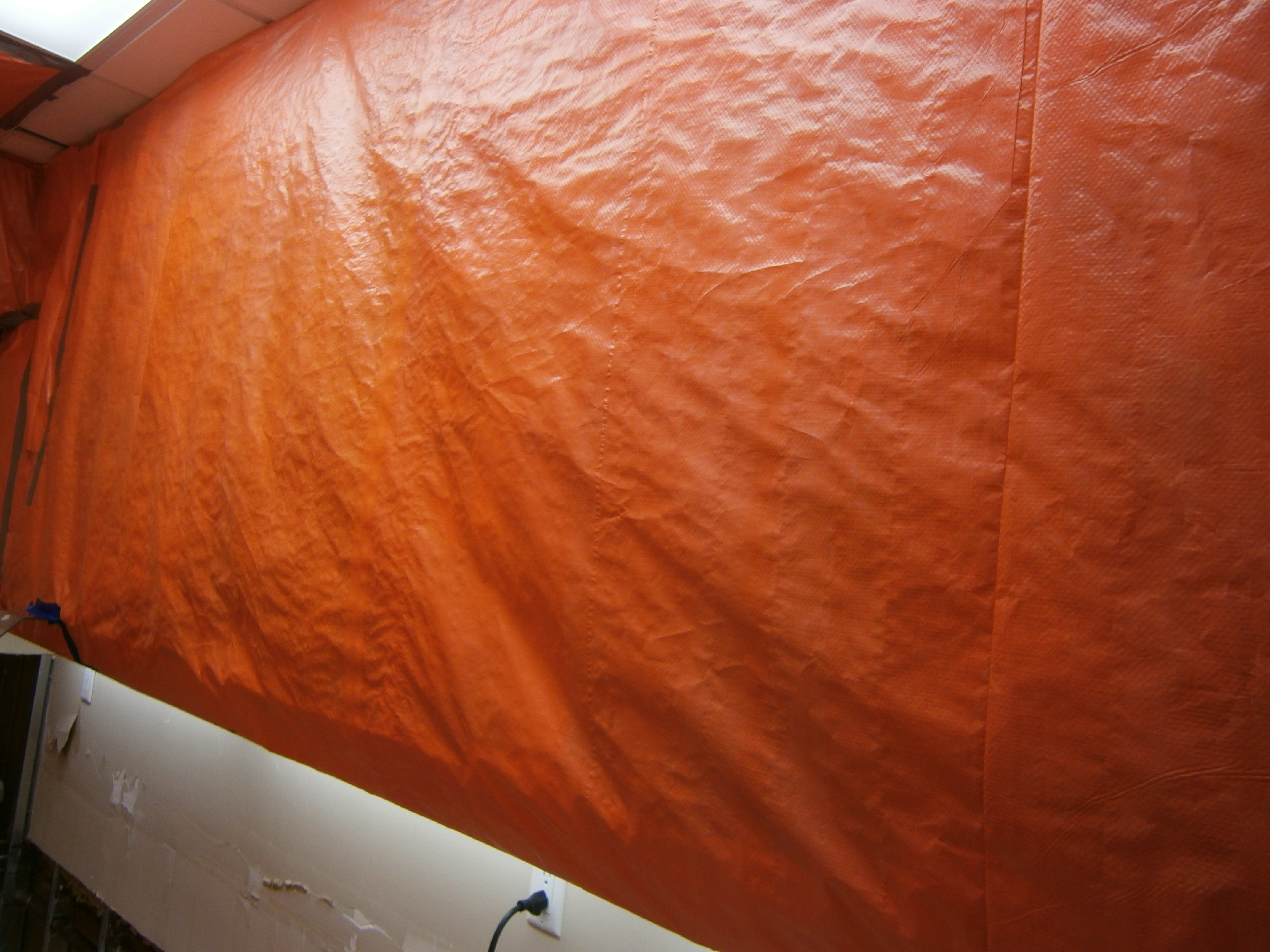 AFTER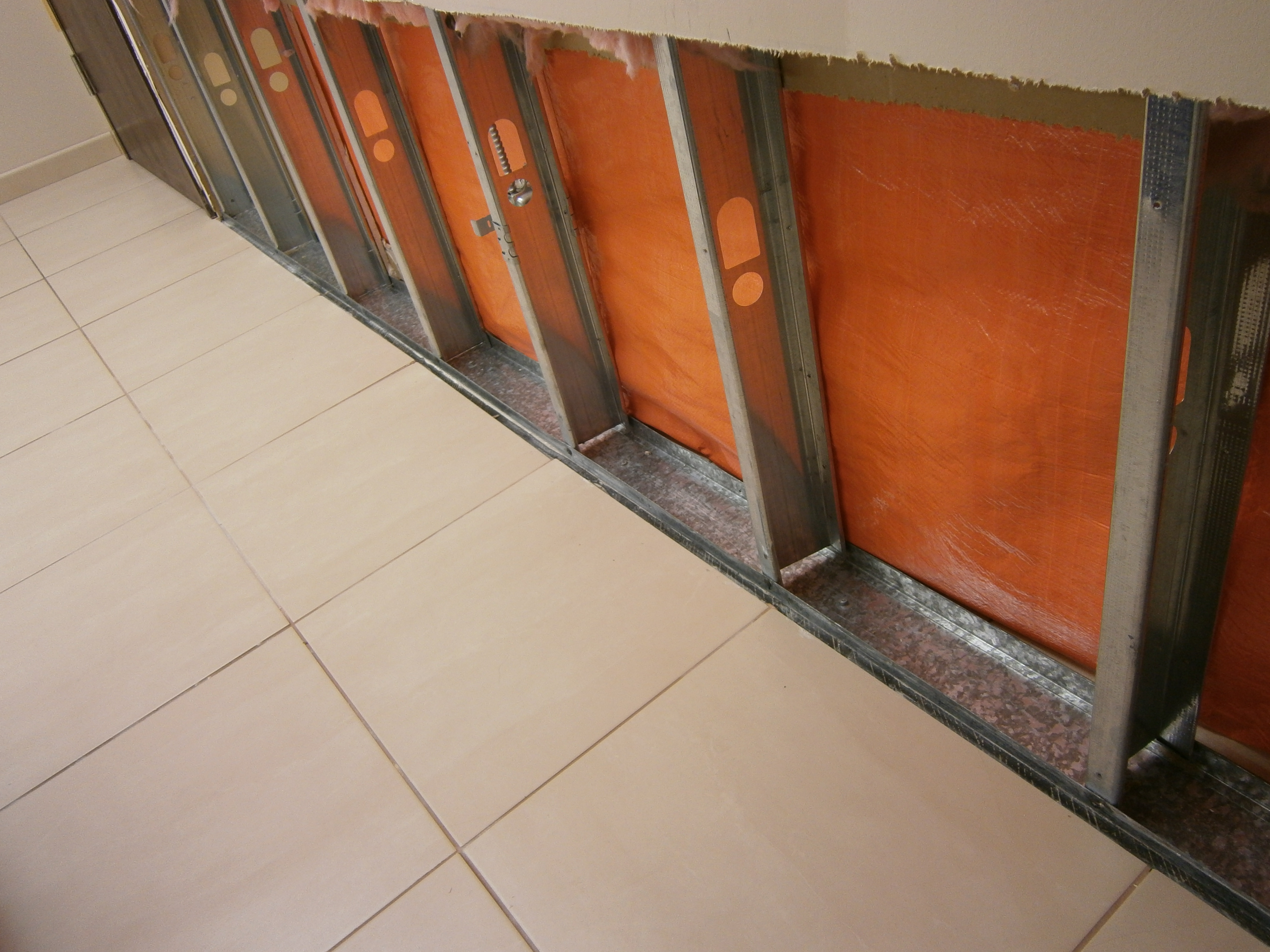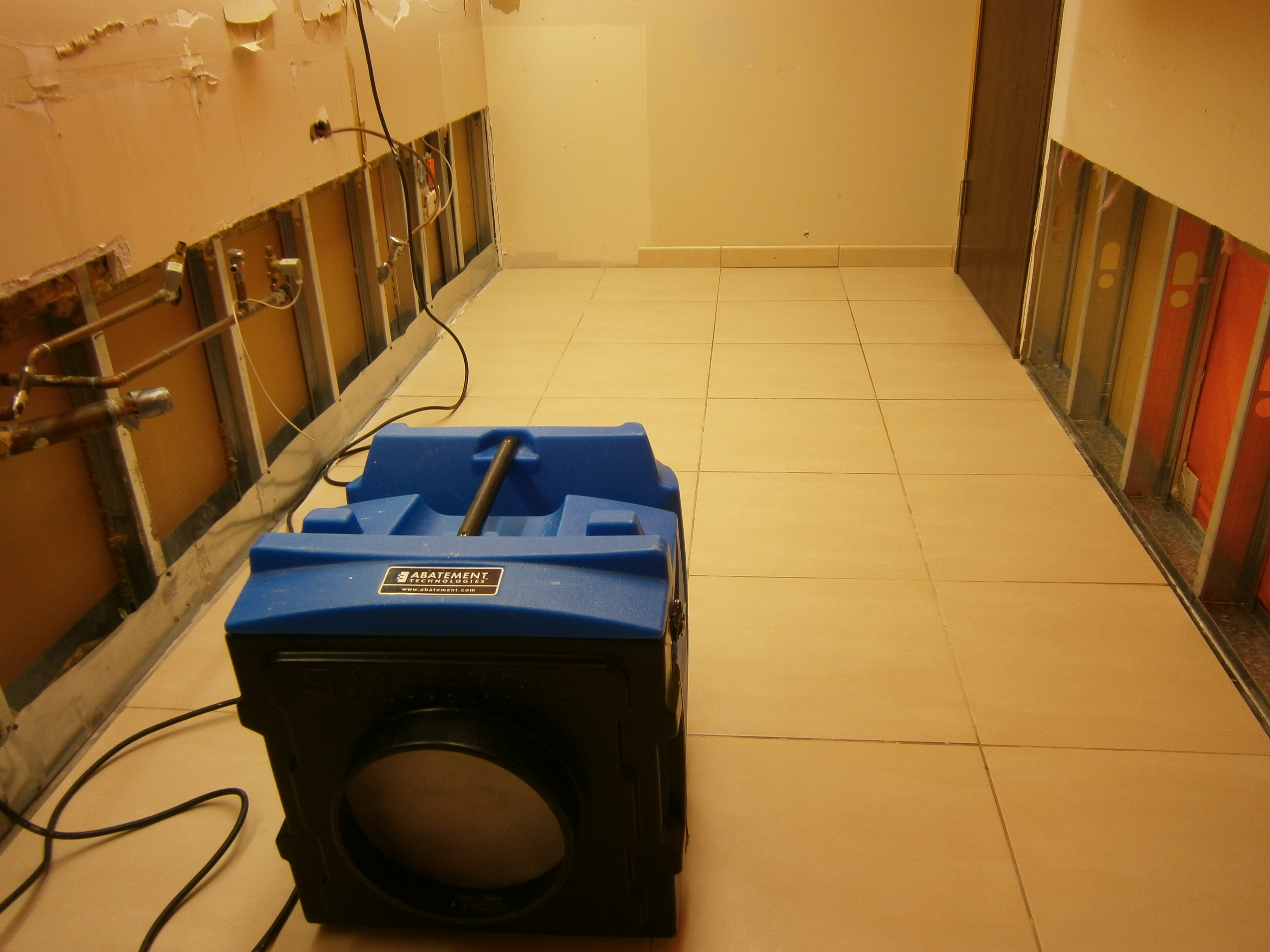 Call us now if you concerned or suspect that you have black mold
1-888-551-0514