Black Toxic Mold
While there are numerous species of black mold that can proliferate inside a home, not all of them pose substantial health risks to a healthy individual. However, it's generally agreed that household mold should be removed, particularly if residents are immune-compromised.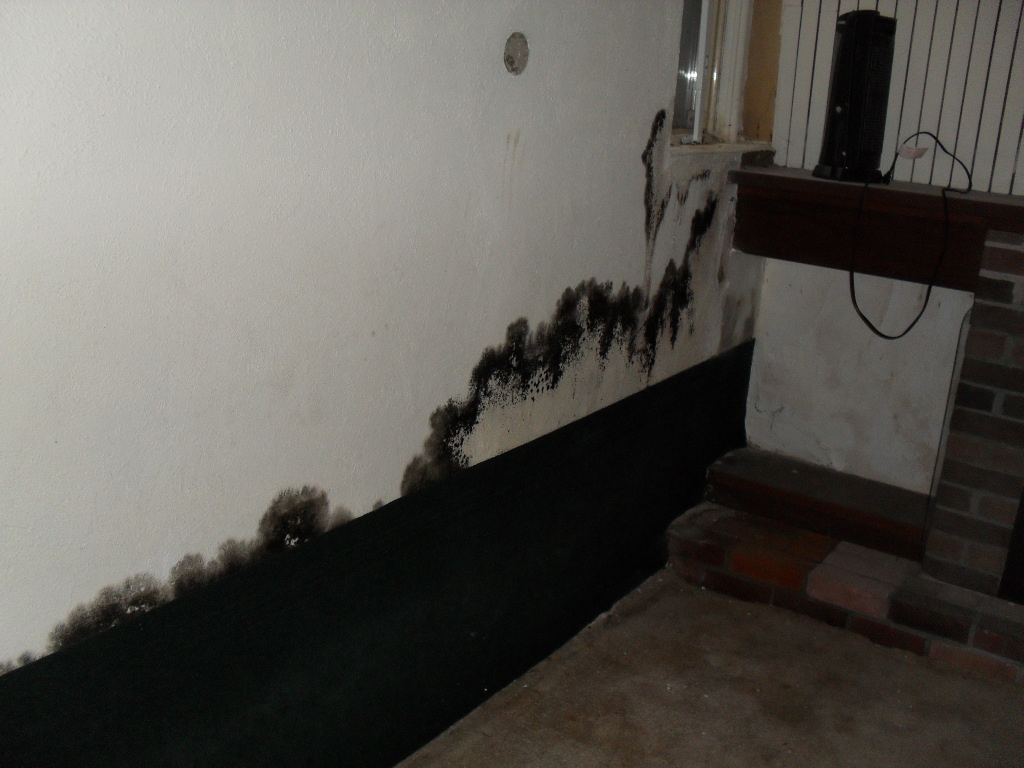 It's also generally agreed that black mold removal should be performed by a mold professional. Mold removal is recommended in order to prevent long-term exposure. It's this type of exposure that can generate negative health symptoms, even amongst people who are healthy.
Clearly, it's far preferable to prevent the growth and spread of black mold in the first place. For the most part, this is accomplished by preventing the conditions and settings that cause mold. Once it's there, however, mold removal and cleanup should guarantee complete elimination.
Black Mold usually begins after a water damage occurrence or water leak that has not been treated properly. Black Mold can be found on organic materials, with humidity above 55%. Wet materials provide black mold with the opportunity to grow. Black Mold Removal should only be completed by a certified mold removal company. The levels of toxins that this mold produce can be extremely dangerous to one's health if not removed of properly and safely.

Canada's Restoration Services is an IICRC certified licensed company that specializes in safe mold removal & mold remediation. The remediation of the black mold is a process that must follow specific guidelines. Our mold experts guarantee no cross-contamination and 100% mold
Professional Black Mold Removal
Mold growth is common after water damage, or as a result of a slow water leak. Mold can also develop when air moisture is very high – but the key to survival is the organic material that mold can feed on. Because of the potential for toxicity, mold removal requires certified specialists to remove and remediate the outbreak. This, of course, includes the safe and hygienic disposal.
At Canada's Restoration Services, in-house technicians are IICRC Certified, specializing in professional mold removal and remediation. We follow specific industry guidelines and safety protocols to ensure the most effective elimination of mold and spores. More than that, we ensure NO cross-contamination and guarantee 100% mold clearance in all of the affected areas.
Black Mold Removal Process:
Canada's Restoration Services undertakes a comprehensive mold removal process. We don't take any shortcuts and we provide a Mold Removal Certificate to verify the efficacy of the work.
1. Call the #1 Mold Experts: We will perform a free inspection on any visible mold and will arrange third-party testing if required.
2. Detailed Scope of Work & Estimate: Our mold specialists will work hard to ensure that you and your family are aware of what is occurring inside your home. A breakdown of an estimate will be provided as well. We will ensure that you and your family feel comfortable and safe and will walk you through the exact steps of the mold removal process.
3. Black Mould Remediation: All areas affected will be contained and equipment will be running to avoid cross-contamination with the other areas of the house. The specialized technicians will be protected from head to toe wearing personal protective equipment.
Once the areas are contained, the mold removal process will begin. All the affected building materials will be removed and cleaned. The affected waste will be disposed of and sealed in industry-approved bags.
A hepa vacuum and antimicrobial wipe down will be performed in all areas.
All equipment and containment will remain for 24-48 hours after or until deemed clear by 3rd party testing.
4. Mold Removal Certificate: A mold removal certificate will be provided to you once the process is complete. This certificate is transferable if you plan on selling the property.
At Canada's Restoration Services, we make sure that residents and/or occupants are aware of the work being done and the precautions being taken. We make every effort to ensure that our customers are 100% satisfied with the work performed and the long-term remediation results.
For Professional Black Mold Removal Trust Canada's Restoration Services
At Canada's Restoration Services, our experienced in-house mold technicians remove black mold for clients for all the major cities throughout Canada such as Toronto, Montreal, Edmonton, Vancouver and throughout the Greater Toronto Area. Our technicians are IICRC Certified and qualified to handle mold outbreaks of any size (we service residential and commercial buildings).
When the need arises, Canada's Restoration Services provides around-the-clock service through a special company division. For mold removal, remediation, and restoration, customers can call 1-888-551-0514 or contact us online.