Attic Mold Removal
At Canada's Restoration Services, we provide a 25 year warranty for mold removal and remediation in your attic.* Mold remediation is the solution to all mold problems inside your home. Homeowners should be aware that finding the source is the most important part of the mold remediation process. If the source is not fixed, the mold will return.At Canada's Restoration Services, we focus on using the right equipment handled by our mold professionals, to remove all traces of mold. We focus on removing mold in the attic by using media blasting.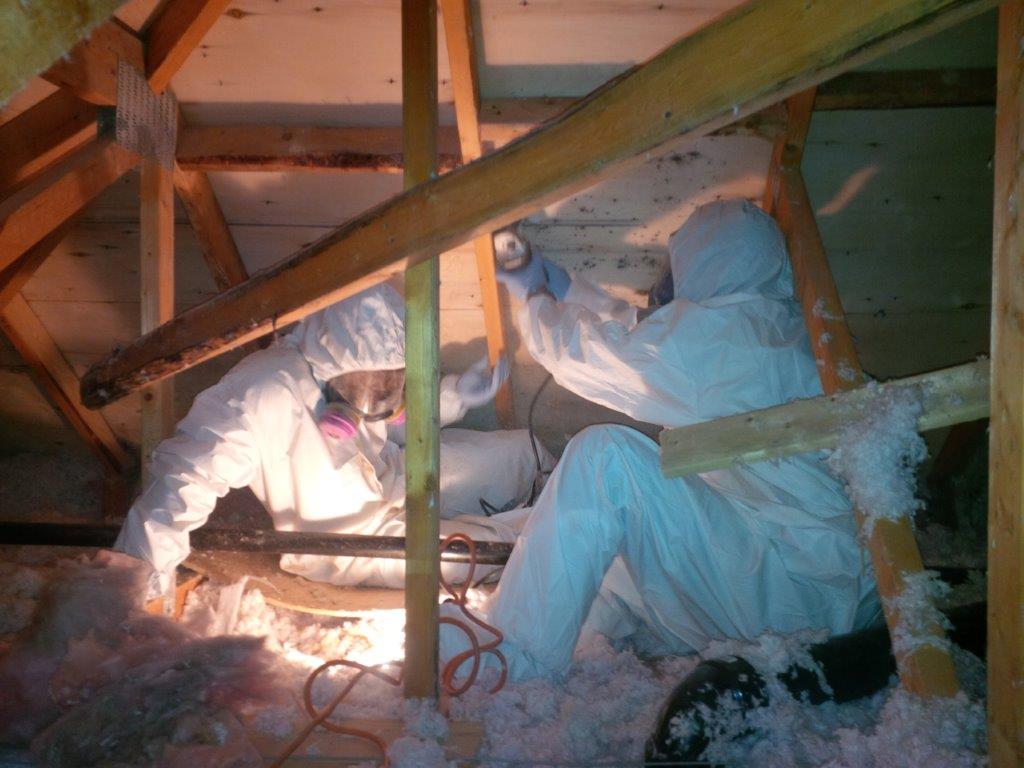 Due to the rapid changing temperatures across Canada, mold in the attic has become more and more common. When temperatures fluctuate, condensation buildup will occur in the attic which can then lead to mold growth. Mold needs an organic substance that is wet to grow on, which is exactly what condensation in the attic provides. Since the attic is not a place we are typically in, we do not pay particular attention to it. The attic should be checked at least once a year to ensure that there are no issues arising.
Attic conditions such as humidity, wood sheeting, and often a lack of sufficient air flow, provide a comfortable environment for mold to grow.
Possible causes of mold in the attic are:
Lack of ventilation in the attic,
Too much or too little insulation in the attic,
Bathroom fan not connected, not insulated,
Roof leaks
Attic Mold Removal Process:
Mold experts will start by containing the area.
Furniture and floors that are in close proximity to the attic will be covered & protected
Media blasting – ice blasting or soda blasting - will follow; the best proven method to remove mold in the attic.
Insulation will be replaced if required
Find the source of the mold & fix it.
Seal the attic – the attic should not be part of the building envelope; instead, it should be sealed off completely with no air flow to and from the house, which will prevent mold from growing again.