Air Quality Testing and Mold Testing in Toronto, Montreal, Ottawa, Calgary, Edmonton and Vancouver
There is much talk and confusion over environmental testing in today's world. When does testing need to be done? I can smell mold, but can't see it? We wanted to take the time to get into depth about what air quality testing really is and when it is needed.
No matter what the question may be, Canada's Restoration Services is here to help! If you have visible mold, we can provide a free inspection and estimate on the cleanup. If there is no visible mold, we can direct you in the right path with a third party environmentalist company who can determine the extent of the mold and how it should be cleaned.
Call us today at 1-888-551-0514
What is Air Quality Testing?
Air Quality Testing or Indoor Air Quality (IAQ) is exactly what it sounds like, checking the quality of air within a certain environment. It has become very popular in residential properties for landlord/tenants as well as when selling/buying a property. Commercial and industrial buildings will have an air quality test done for their employees to ensure a safe working environment.
Air Testing is used to identify any contaminates within the air such as carbon dioxide, toxic vapours, dust /fungi and ozone. The most common one of these is mold or mould (both mean the same thing, just one being US spelling). The reason air testing is so great is it breaks down not only the type of mold/dust particles, but their individual spore levels which is most important.
How do you know what mold levels are safe?
Seeing as how there is mold everywhere, the levels of mold is what makes it dangerous to your health. If the levels are higher in your living/working environment than what is in the outside environment around you, then it poses a risk. Depending on where you live, will change what could cause health symptoms. For instance, if you live by a forest, woods, or lake there will be more mold spores given the natural environment. This does not mean it is not safe to live there, but if you have a sensitivity to mold/dust particles, you may notice health symptoms associated.
How is Air Testing done?
When an air test is being performed, there are a minimum of two samples being taken. One taken from the area of concern and one taken from outside or in the controlled environment. If there are several rooms or areas of concern, than multiple samples will be taken. Once the samples are taken, they will be sent to a lab where they will then analyze. Once the results are done, you will receive a report that breaks down the types of mold found along with the mold spore levels. If the levels of spores are higher than what is in the control then there is an issue. The report will give you a score of not elevated, moderate, or elevated.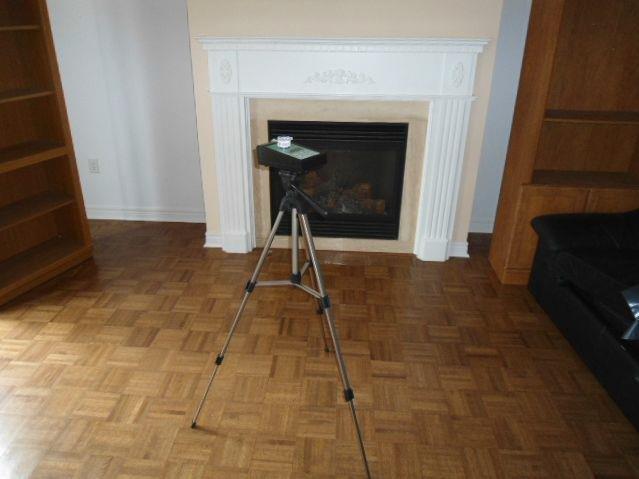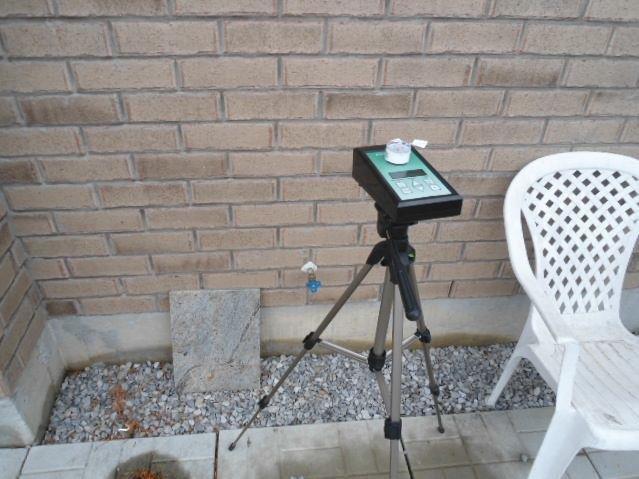 Who can do Air Quality Testing?
Air Testing must be done by a certified environmentalist company. This is to be a company who does not do the mold remediation and only strictly testing. It is a conflict of interest for a company to test and do the work, so they must be kept separate. We call this "3rd party testing". Make sure when hiring a company you ask to see their certificate.
What is a Mold Swab or Mold Testing?
Mold Testing or a Mold Swab is another way of determining what type of mold is present. This typically needs to be done when there is visible mold. This type of testing does not let you know the elevations of mold spores and if it is present in the air. In today regulations, you do not need to know what type of mold is present, it is recommend regardless that the area be cleaned and removed of. Some molds are safe for you to remove yourself but make sure you consult with a professional mold remediation company first before doing so.
Be leery of the of the "do it yourself" mold tests. These tests will almost always come back with mold as there is mold everywhere in our environment. These tests are not useful when it comes to mold removal or mold remediation. A company like ourselves needs to have the levels of mold spores to accurately quote on mold removal and know what areas are affected. If mold is not visible than an Air Test will need to be performed.
What molds are bad for you?
There are many types of molds, some are toxic and some are not. The ones that are toxic are called "mycotoxins", and they can produce possible health issues. If you have an allergy to mold already, then you will be more affected by these types than others. The most common molds that are found within your home or property are Penicllium, Aspergillus, Cladosporium, and Alternaria. The most dangerous mold to have in your property is Stachybotrys or how it is often described as the "Black Mold". Now don't be fooled, many molds will grow black in colour and the only way to know 100% if it is Stachy is to have it tested. Regardless what mold is present, it needs to be looked at by a professional.
How do molds get into your home?
Mold spores can enter into your property in many different ways; through windows and doors, through ventilation and HVAC and by people. By People? YES! Mold spores fall and settle on your clothes, skin and hair and you carry them in with you.
How does mold grow?
Mold spores do not turn into mold growth unless they are given the right environment to grow on. What might that be? They need a surface to grow, "food" and water. When they are given these key ingredients, it is impossible to stop it. This is why it is very important to keep your home at the right humidity levels (35% - 45% relative) and look for any signs of water damage or leakage.
Stachybotrys (the black mold) needs constant moisture/water to continue to grow and is common after you have add a major water damage that was not cleaned up properly.
What health symptoms should I look for to determine if I am affected by mold?
There are various health symptoms that you can experience if you are effected by mold. The most common are cold like symptoms, itchy eyes and skin, heachaches and allergic reactions. For those who have poor immune systems or respiratory issues, they may experience more severe health symptoms. If you believe that your health is being affected by mold, first consult your family physician. They will direct you in the right path to diagnose. Next step, contact a restoration company who can begin the cleanup process for you.