Water Damage Restoration & Flood Cleanup Services in Ottawa
Canada's Restoration Services is a nationwide leader in the restoration industry. With over 10 years of experience, we specialize in all emergency water damages, including flooded homes and flooded basements, sewer backups and burst pipe repairs. At Canada's Restoration Services, we operate 24 hours a day, 7 days a week and guarantee to be on site within 45 minutes for all water damage emergencies.

Emergency Water Damage? Call now
1-888-551-0514
Water Damage Restoration Ottawa
Quickly reacting to the water damage and calling your emergency restoration company Canada's Restoration Services will minimize any structural damage in your home or business. Water damages can destroy furniture and the personal belongings in your home. Our experts will inspect your home and provide a diagnosis based on the non-emergency or emergency water damage. During the water damage inspection, the source of the damage is identified and stopped and an assessment is conducted based on the damage created. We provide a detailed scope of work immediately after the inspection so that we are able to work to save your property from any additional structural damage.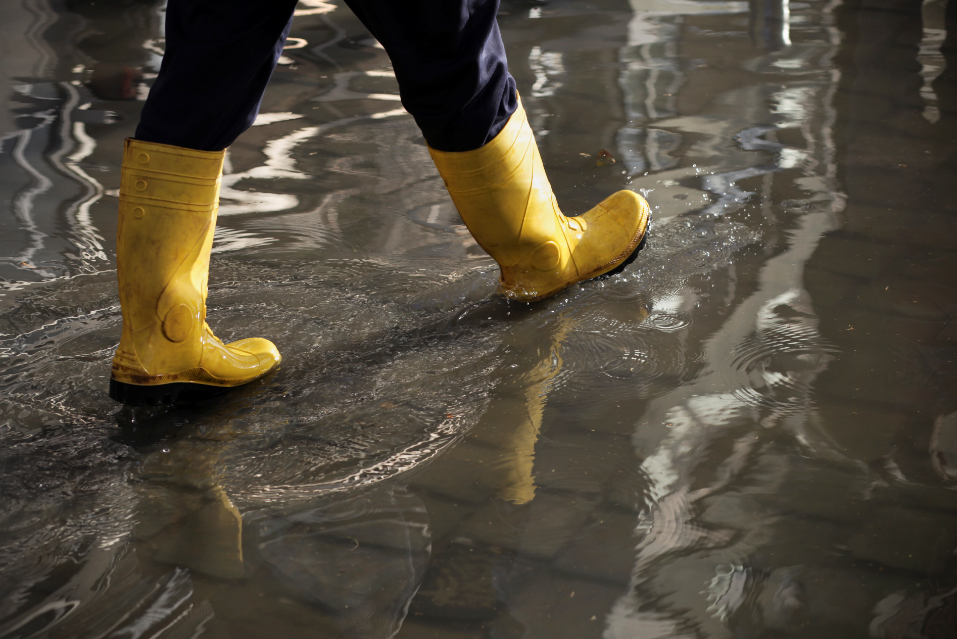 Removing water can take up to a few days. To complete the whole water damage procedure, it depends on various factors, including:
severity of water damage

where the damage has occurred

how long the damage has been occurring
We repair any damages in your home by using our powerful tools. With locations across Canada, our certified experts are dedicated to providing a smooth and easy experience for you and your family.
Flood Cleanup Ottawa
What makes Canada's Restoration Services Ottawa's top provider is we ensure that the customer receives quick and reliable services every time. After performing and completing thousands of emergency water damage, sewage backup and burst pipe repair jobs, we believe in the importance of educated workers and high performance equipment. Our water damage restoration technicians are highly trained professionals and IICRC certified. Our experts perform water damage restoration according to industry guidelines set forth by the Institute of Inspection Cleaning and Restoration Certification. Our crews are equipped and ready to be dispatched for emergency property damages.
We invest in state of the art equipment and advanced technology to quickly and effectively restore your home to pre-disaster conditions. We use air movers, dehumidifiers and air scrubbers during the water extraction and water drying stage. We use flood drying equipment to work quickly, minimize any damages and prevent secondary damages from occurring, such as mold.
We utilize advanced technology to measure the amount of water or moisture in your flooring, walls and ceilings to ensure that all the water is 100% extracted, dried and dehumidified. Mold can form after a water damage, so it is imperative that the industry standard water damage procedure is implemented and high performance equipment is utilized to ensure that there is no remaining water in any areas of your home or business.
Signs of Water Damage
Water damages can occur through floods, storms, sewage backup, plumbing issues such as leak repairs, broken pipes, burst pipes and more. It is imperative to understand that correctly extracting water and drying out a flooded basement and affected areas in your home can restore your home without having any long term or permanent damages and can help save costs by avoiding required maintenance in the future.
Many homeowners and business owners may be unaware they are experiencing a problem with water damages. The experts at Canada's Restoration Services ensure to inspect your home or business and provide you with the solutions that you need.
A few signs that will indicate you have water damage issues includes:
Color Changes in Affected Areas/ Change in Texture of Surfaces: Walls and floors may display a water damage issue. Spots or stains may appear and show discoloration on the wall. The spots or stains may be permanent or may fade over time.
Cracking: Excessive moisture and poor drainage can lead to cracking issues or foundation issues. You can detect cracking inside and outside your home.
Musty Odor: Once you detect a strong, earthy musty odor, this could indicate that there is a water damage. This odor means that there is mold or mildew present in your home.
Mold: If you can visibly detect mold or can smell a musty odor, there is a chance that there is excess moisture or a water damage in your home.
Emergency Water Damage? Call now
1-888-551-0514