Sewer Backup Cleanup Services in Toronto
At Canada's Restoration Services, we specialize in sewer backup cleanup and various types of water damage restoration including burst pipes, clogged sinks, clogged drains, clogged toilets. flood restoration, sewer blockages and sewer backups. With over 10 years of experience, Canada's Restoration Services is a leader in the restoration industry. We operate 24/7 and guarantee to be on site within 45 minutes for all emergency water damages.

Sewer Backup?
Call us now

1-888-551-0514
Canada's Restoration Services experts are IICRC certified professionals who have been extensively trained in the sewer backup procedure. As an award winning firm, we have been awarded Top Restoration Company from the home improvement company HomeStars.
Sewer Backup in Toronto
Sewer backup in Toronto is usually the responsibility of the homeowner to cover. Sewer backups are rarely covered by insurance companies. We work alongside every insurance company in Canada to help get you covered. Canada's Restoration Services experts will contact your insurance company and provide direct insurance billing.
There are many causes of sewer backup including:
Clogged Sewer line: A clogged sewer line can create a hazardous sewer backup. If flushing your toilet causes a sewage backup, there is a blockage in your main sewer line.
Tree roots: Tree roots can grow into the pipes and cause extensive damage. The tree roots start off by making a crack or hole and can lead to crushing the sewer line.
Broken Sewer Lines: Could be caused by many factors, including the material used to build the sewer line.
In order for fix the sewer drain, you must understand the cause of the sewer backup. Canada's Restoration Services provides plumbing services to homeowners and business owners. After diagnosing the problem, we unclog the drain and fix the sewage system using a sewage pump. Blocked drains and sewage backups create a severe health hazard.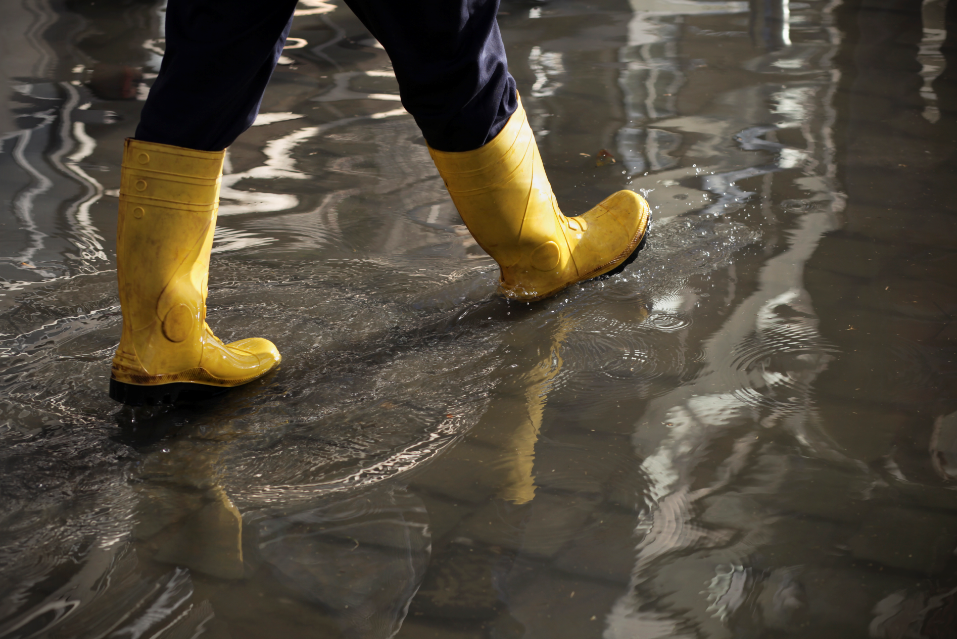 The longer the contamination process is allowed to persist, the greater the potential for bacteria development & growth that may lead to serious illness. In addition, sewage back-flow may create a major loss to your property and its structure by introducing harmful organisms into the structure. Canada's Restoration Services experts are highly trained and equipped with state of the art technology in order to properly diagnose and fix the problem.
Prevention of Sewer Backup in Toronto
Don't Throw Items in your Toilet: Throwing napkins, tissues and diapers down the toilet can create a clog.

Do not pour grease down the drain: Avoid pouring grease down the drain as it can create blockage in your pipes.
Sewer Backup Cleanup Toronto
An immediate response is required for drain repair and sewage backups to reduce cleanup costs & health hazards.Our Sewage Damage Cleanup & Restoration Includes:
Assessing sewage damage: Our emergency plumber and restoration experts will identify the cause of the sewer backup and create a report on how to fix and unclog the drain. Common drain issues in the home are: clogged sinks, clogged toilet and clogged bathtubs. Sewage-contaminated materials should not be handled by any people in the household as it requires protective clothing to prevent any contamination.
Sewage water extraction: All non-salvageable materials and items are thrown out. The sewage water is extracted. As stated, sewage water can create health hazards, thereby a certified and trained professional from Canada's Restoration Services utilizes high performance equipment to ensure that the sewage water is completely removed to prevent any contamination in your home.
Drying and dehumidifying from moisture damage: We dry and dehumidify all the excess moisture in your home from visible and non-visible areas including behind walls and floors. We disinfect and deodorize the affected areas to restore your home to pre-disaster conditions. During the sewage backup procedure, it is imperative to prevent any secondary damages, such as mold, from occurring. Thereby, ensuring that all air condition or heating systems are turned off is required to prevent mold growth. We also must open windows and doors to reduce humidity. To learn more about mold removal and mold services, click here.
Complete Restoration: Any required repairs will be completed by our restoration experts, so that you and your family may return to your daily lives.
Sewer Backup Emergency?
Call now

1-888-551-0514
TORONTO
The city of Toronto a North American city comprising a hugely diverse immigration population prides itself on maintaining one of the highest standards of living in the world. A rich British-American-French history gives Toronto a stable and enjoyable city status as the world most livable city. Toronto, consisting of 49% foreign born peoples ranks among one of the most ethnically diverse cities in the world. Toronto city proper is home to more than 2.5 million people and is part of a metropolitan population that spans approximately 5.1 million people. Toronto is the capital of Ontario and the economic center for business not only in the Golden Horse Shoe area that spans Southern Ontario but also the economic center of Canada and for North America. The Toronto Stock Exchange listed as the 7th largest in the world dominates the economic future of Toronto with an extremely reliable place to invest in any capacity. It is also a proud to advertise itself as home to a reliable and trusted media market and headquarters of the Canadian Broadcasting Corporation (CBC).