Mold Inspections & Mold Removal in Mississauga
Did you stumble onto a mold infestation on your property?
Mold will often unknowingly breach your property where it will grow and spread without coming to your attention until it is a full-blown infestation that threatens to compromise your air quality, health, and structural integrity.
Signs of a Mold in Outbreak in Mississauga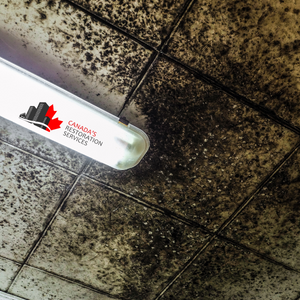 With hundreds of species of mold in existence, from common green molds to toxic black mold in the Greater Toronto Area, not all infestations will look or act the same. But, there are some common traits that most household or indoor molds fit.
Dark Natural or Earthy Colours (Black, brown, white, yellow, green, sometimes even blue)
Velvet or Fuzzy Looking Texture
Strange or Spotted Patterns (Sometimes its patterns are described as speckled or stain-like)
Musty or Earthy Odour that is Pungent and Hard to Ignore
Health Effects of Mold Exposure in Mississauga
Mold exposure can present symptoms commonly confused with allergies or colds in people who have unknowingly been around an outbreak. Depending on the species, like with black mold in Mississauga, the health implications become increasingly severe.
Some Symptoms Include:
Sneezing
Skin & Eye Irritation
Nasal Congestion
Post-nasal Drip & Sore Throat
Wheezing or Difficulty Breathing
Headaches or Migraines
To avoid exposure to the toxins relased by mold spores and minimize the health implications of an infestation on occupants of your commercial or residential property, contact Canada's Restoration Services for reliable mold detection and removal services in Mississauga and the surrounding areas. Our team offers mold inspections, mold testing in Mississauga, and mold remediation that's fast, affordable, and effective.

Book a Free Mold Inspection Today
1-888-551-0514
Mold Inspections & Canada's Restoration Services
Mold is a type of fungi that begins that requires moisture, oxygen and warmth to grow. Our certified project managers identify if mold is present in your home or business with a mold inspection. If you suspect that you need mold removal in Mississauga, don't touch the affected area and keep it clear until the Canada's Restoration Services team arrives and confirms that the site is safe. If you have to be around a mold-infested area, be sure to protect yourself with gloves and masks. The best way to determine if you need mold remediation services is with a professional mold inspection in Mississauga.
At Canada's Restoration Services, we offer free mold inspections in Mississauga and elsewhere in the country to help Canadians easily identify infestations hidden around their property.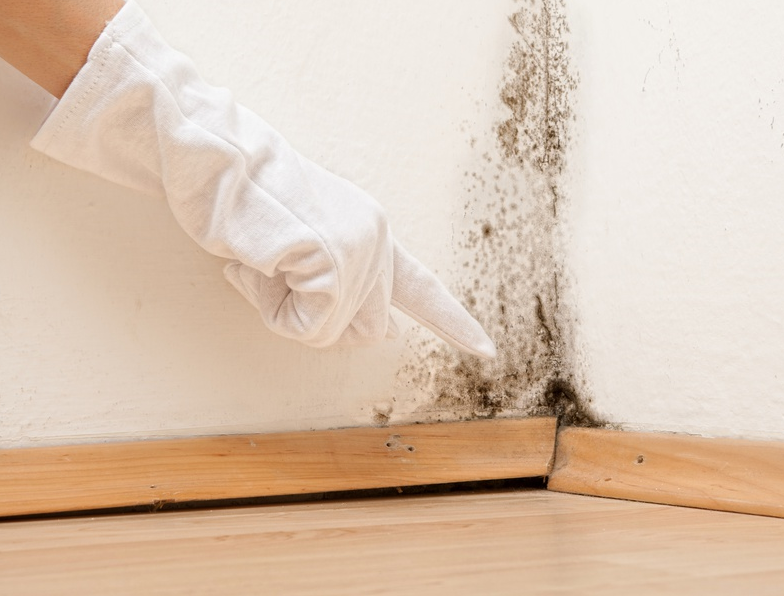 During inspections, our certified technicians will:
Determine whether there is a mold outbreak in your residence or commercial property

Find the source and assess the scope/extent of the outbreak

Collect samples for 3rd party mold testing in Mississauga

Determine next steps and begin mold remediation services
A mold inspection allows our project managers to assess the affected area, identify the source of the mold, stop the source of the mold and will provide instant recommendations on how to stop the mold from growing. Following the mold inspection, a detailed scope of work report will be sent that will outline our findings, recommendations, a plan of action moving forward and a free quotation.
Where You'll Most Likely Find Mold
Indoor mold outbreaks are typically the result of excess moisture or humidity and low ventilation paired with organic materials. Areas of the home that are susceptible to mold are sealed away, prone to leaks or water damage, and packed with cellulose as well as organic building materials.
Basement

Attic

Laundry Room

Bathroom

Kitchen
Mold Detection & Removal Mississauga
Following a mold inspection in Mississauga, our project managers will assemble a team of mold professionals for mold remediation in your home or office. Our project managers and mold technicians have years of experience and have mastered the mold removal process in Mississauga.
The mold removal process begins with our mold professionals containing areas affected by the outbreak. The containment needs to be in place ahead of the mold detection and removal to prevent mold spores from traveling and contaminating otherwise unaffected room. Hiring a professional mold removal company in Mississauga is extremely important. Without knowledge, training, skills, expertise and the proper equipment, additional damages can be created to your home or office.
Following the setup of the containment, our restoration technicians will strategically place HEPA vacuums and air scrubbers around the treatment areas. The HEPA vacuums and air scrubbers will enhance mold remediation in Mississauga, sucking in the extremely small mold particles and trap them. It will generate fresh new clean air and circulate back into the room. All affected materials and areas are scrubbed down, disinfected, cleaned and restored with antimicrobial solution. Antimicrobial treatment kills all microorganisms, specifically fungi (mold or mildew). After your home or business is restored, secondary clearance is performed to guarantee that the area is mold-free.
Mold Removal Costs in Mississauga
Mold removal costs in Mississauga can vary from job to job. The cost of mold removal services in Mississauga will depend on:
where the mold is located

what is affected by the mold

how much mold there is and

the method of mold removal used
Mold is usually not covered by basic home owner's insurance policy. Canada's Restoration Services does work with every insurance company across Canada and will take a look into your policy. We value our clients and work with them along the entire process, from start to finish, to provide them with the best quality service they deserve.
Managing Mold Removal Costs with Financing
Eliminating mold is a matter of making your space and air healthier and safer. To ensure that mold removal in Mississauga manages mold removal costs, Canada's Restoration Services offers free and low-interest financing options. Starting at $500, mold removal costs increase based on a few factors, such as the scope of the outbreak or the materials affected. For fast, affordable, and successful mold removal in Mississauga, contact Canada's Restoration Services right away.
Call us now to schedule a mold inspection today.
Why Skip DIY Mold Removal Spray
Handling mold on your own with at-home tricks and do-it-yourself methods can be tempting to save time and mold removal costs. Unfortunately, even the most advanced over the counter mold removal spray cannot guaruntee the effective remediation of mold in your commercial or residential property. Mold spreads rapidly and can have dangerous effects on those exposed. To guaruntee the best mold removal in Toronto, Mississauga, and elsewhere in the GTA, professional remediation is ideal.
Expert technicians equipped with the skills and training for comprehensive mold detection and removal, can effectively identify the most hidden instances of mold and eliminate them, stopping the spread and air contamination. With advanced mold testing in Mississauga and inspection equipment, professional gta mold removal in Missisauga means better health for occupants and better structural integrity.
Mold Removal Services Near Mississauga
Finding mold in your home or business can be frustrating. Mold can lead to many serious short term and long term health effects. Effectively getting rid of mold is the only way to stop and prevent a negative impact to your health. Canada's Restoration Services is an insured and IICRC certified firm specializing in mold inspections and mold removal in Mississauga. If you're looking for mold removal services nearby Mississauga, choose Canada's Restoration Services. With over 10 years of experience providing GTA mold removal services in Mississauga, our certified project managers are highly trained experts in mold and mold services. We conduct free mold inspections in Mississauga and provide transferable certificates on properties to new home buyers for mold remediation.
Schedule Your Free Mold Inspection Today
1-888-551-0514