Tips for Effective Plumbing Related Flood Restoration
Posted in Flood & Water Damage, on October 06, 2023
---
One of the most common triggers for indoor flooding is plumbing mishaps. When storms, weather changes, or accidents happen, it can cause significant strain on your existing plumbing systems. The stress of extra water or blockages increases pressure and can cause burst pipes and leaks that trigger water intrusion, leaving you in need of flood restoration.
Flooding from plumbing, be it sewage backups or pipe bursts, can lead to a host of subsequent problems like mold, electrical issues, and costly structural damage to your property. For the best cleanup approach and damage mitigation, contact the experts at Canada's Restoration Services for water damage cleanup and mold removal services in Toronto.
The following is a guide to how to deal with flood restoration and subsequent mold growth after plumbing incidents.
Enable Sump Pump Protection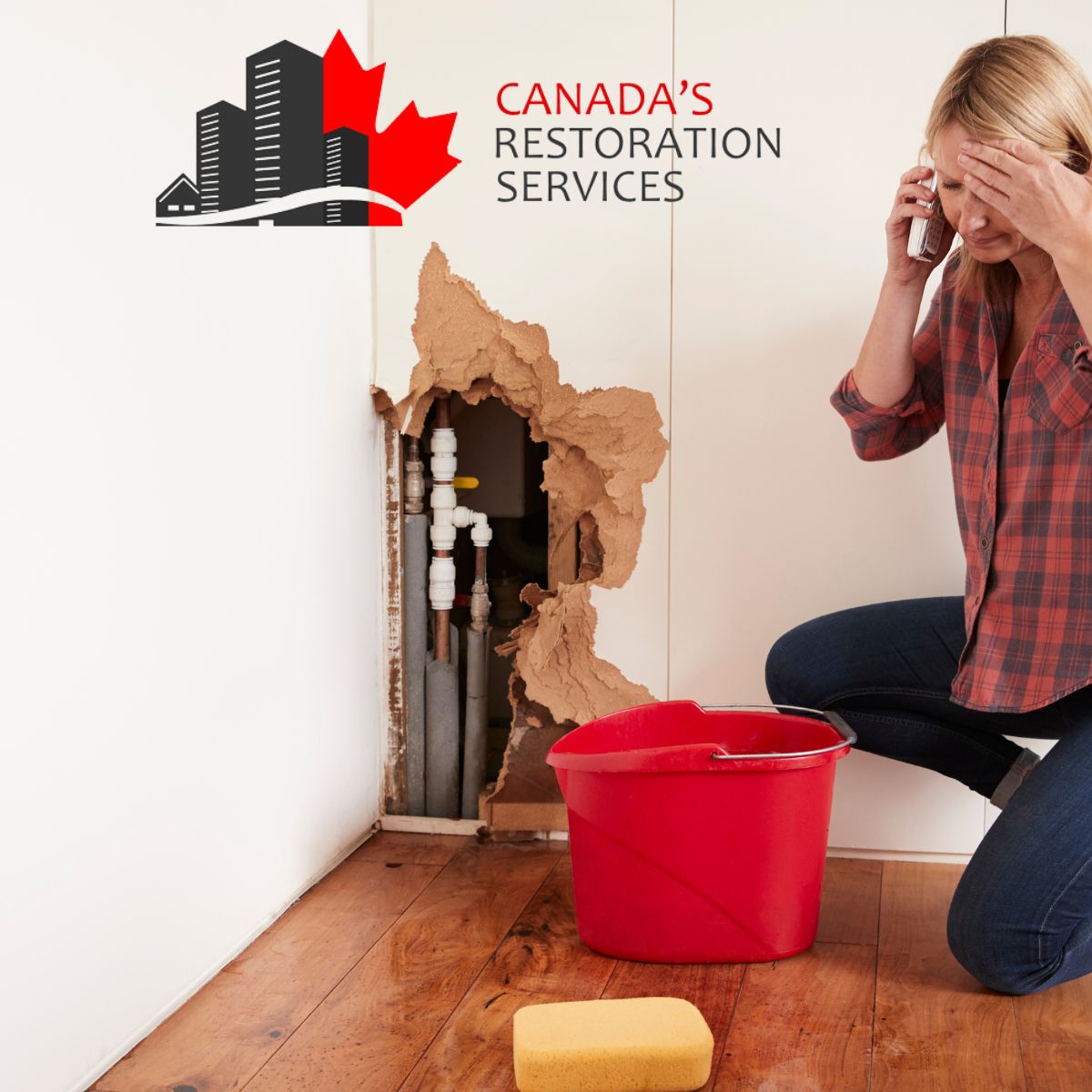 When basement flooding occurs, a sump pump is a helpful addition that can be used to empty excess water out of the basement to prevent or minimize the extent of water damage in Toronto. To ensure that your sump pump works effectively, it's best to purchase and install it with a trusted and licensed plumber. Because when sump pump failure occurs, it can leave your property more vulnerable to water damage and its harmful effects.
Because sump pumps can fail when there is a loss of power, restoration experts recommend ensuring you have sump pump coverage on your insurance policy.
Start Drying Immediately
If a plumbing leak or sewage backup occurs after a storm or triggers a power issue, you will need to address water and flooding as soon as possible. Mold can grow and infect your indoor space in as little as 72 hours without intervention and flood restoration. Once you have had a professional plumber remedy the source of the water, call Canada's Restoration Services for flood cleanup. Our emergency teams for water damage in Toronto will be dispatched and arrive on-site in under an hour. We will eliminate flood water quickly and effectively using industrial dryers, advanced restoration equipment, and expert techniques.
What To Do About Mold Growth
Mold growth after floods is virtually inevitable. When water damage in Toronto is widespread, do-it-yourself techniques will not suffice. At-home remedies like hydrogen peroxide and bleach will simply mask the appearance of mold but not eliminate the spores that will continue to spread, feasting on wet building materials. After flood damage, contact Canada's Restoration Services for mold removal services in Toronto. Starting with a mold inspection, our IICRC-certified technicians will carefully examine your property to identify mold outbreaks and create an effective remediation plan.
The Risk of Mold & Flood Damage
Mold exposure can lead to respiratory problems and long-term illnesses that range from mild to serious in severity. Protect yourself and your family from the dangers of mold growth with reliable flood restoration and mold removal services in Toronto.
Flood Damage Cleanup with Canada's Restoration Services
Floods are a real threat to property owners all over Toronto and Southern Ontario. When professional services are needed after a flood, Canada's Restoration Services has the expertise and experience to help you live mold and water-damage-free. Flood restoration is no easy task, and by working with the best in the business, you are bound to save yourself time and money.