How Does Smoke Damage Your Home?
Posted in Fire Damage, on May 17, 2019
---
A fire is the last thing that any family would want to deal with. Taking the right steps after a fire and choosing a professional fire and smoke damage restoration company is essential to repairing and restoring your home back to pre-disaster conditions. A fire can cause costly damages to your home.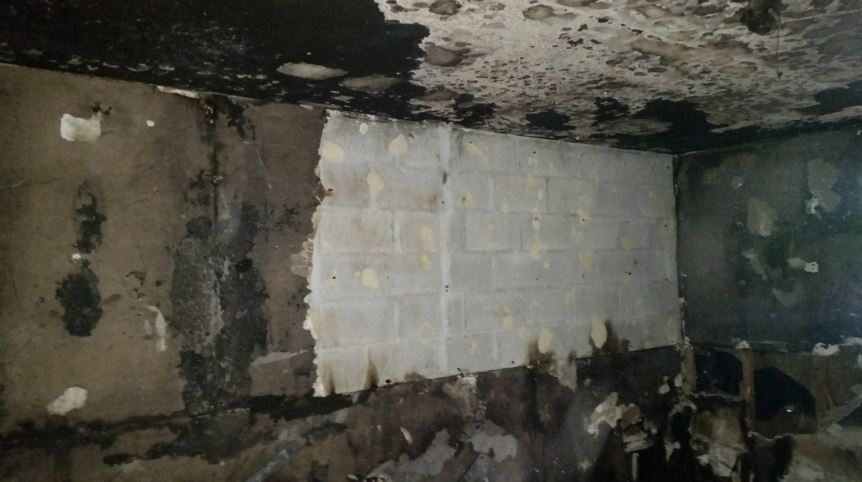 After a fire, there are many physical damages that are visible. However, the damages from the smoke and soot can be extremely dangerous and unseen to the naked eye. Smoke from any type of fire is composed of carbon monoxide, carbon dioxide and soot. Some signs of smoke damage can occur immediately while others can occur days after the fire. It is important to understand that smoke damage cleanup must be performed immediately after a fire to prevent serious health complications that can affect you and your family.
Issues Resulting from Fire and Smoke Damage:
Discoloration: Stains and discoloration will appear on walls, ceilings and surfaces after a house fire. The floors and walls in your home may turn yellow within a few days. Flooring may require a replacement. As for hard surfaces, such as drywall, wallpaper and wood, these surfaces can become permanently discolored. Metal hardware can also begin to rust or corrode.
Odor: Smoke spreads quickly to other areas, leaving behind a strong odor smell. The smell of smoke after a fire gets trapped inside the walls, upholstery, drapes, clothing, carpets and furniture. Smoke will remain in a room or house if professional smoke damage restoration and soot removal is not performed. When inhaling in smoke or soot, this could cause or increase respiratory problems.
Weakened Structure: Fire can damage concrete and cause it to expand and crack. The exposed layers will burn and swell easily and can cause the outer layers to break off, eventually leading to an unstable structure. Fire smoke can linger in the ventilation system much long after the fire has occurred and therefore, requires a thorough inspection and deep cleaning.
The level of damage will depend on where the fire started. Certain areas may have more damage than others. The type of smoke or soot damage will determine how we clean the affected area. We advise homeowners and business owners to contact a fire and smoke damage restoration company as quickly as possible to minimize the damages created and repair costs. Canada's Restoration Services is a professional restoration company specializing in damage restoration. Our IICRC certified technicians use the most effective chemicals and state-of-the-art equipment to restore your home or business.