How to Prevent Water Damage
Posted in Flood & Water Damage, on April 22, 2019
---
Water damages can leave your home or business in a horrendous condition. Water damages can destroy the foundation of your home and can cause damages to your furniture, appliances and upholstery. To make matters worse, if water damage is not effectively cleaned up 24-48 following the event, mold and mildew will begin to form. Preventing water damages during natural disasters can be uncontrollable and difficult. That is why we advise home owners and business owners to follow a few steps to reduce the chances of experiencing water damage.
Tips on Preventing Water Damage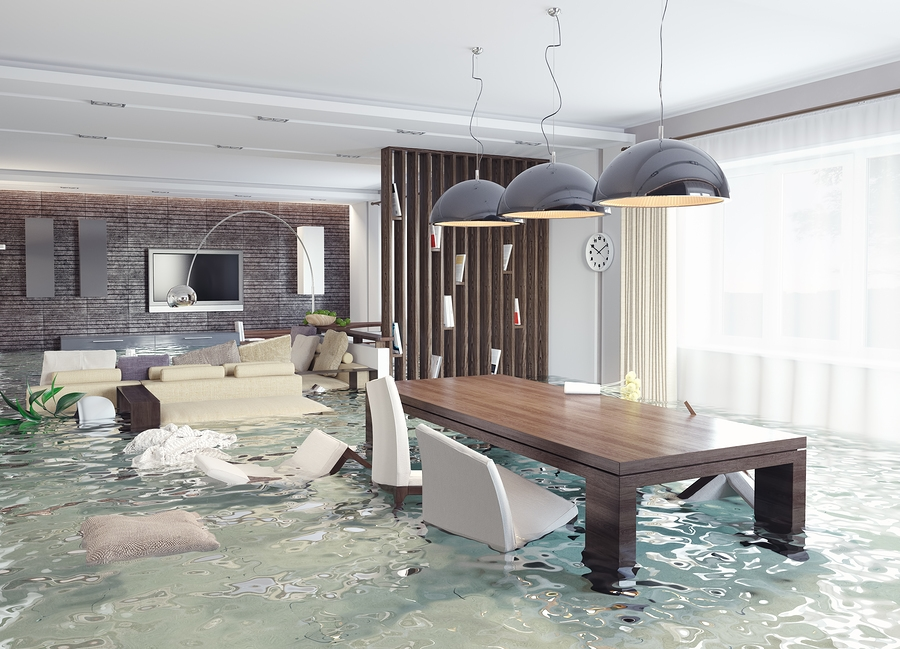 Canada's Restoration Services recommends a few ways you can help prevent water damage from occurring in your commercial or residential property:
Protect Your Pipes – During the cold winter, pipes will often burst or freeze due to the pressure inside the pipes. Burst pipes are one of the most expensive types of water damages to repair. Conducting regular maintenance by checking on the corrosion of the pipes and using wrap insulation sleeves around any exterior pipes can prevent a pipe from bursting.
Test your Sump Pump – Checking your sump pump once a year to ensure that it is in good maintenance can prevent flood damage during storms. A bad storm can lead to a flooded basement, which can ruin your furnishings, belongings, drywall and carpeting.
Check your Drainage – Ensuring you have good drainage is important because poor drainage can weaken your foundation, causing cracks and uneven settling. Good drainage allows free flow of water and prevents accumulation of water, which can lead to flooding. Cleaning your gutters on a regular basis is important to avoid blockage and ice dams.
Fix Any Cracks or Leaks – Inspecting the exterior walls and identifying any cracks is important to preventing leaks that can lead to bigger water damages.
Protect your Home when Away – While away on vacation, it is important to ensure that you turn off the main water supply and drain your pipes. Homeowners should turn off all appliances, including dishwashers and washing machines to prevent accidental water damage from occurring. In addition, homeowners should inspect hoses leading to water heaters, dishwashers, washing machines and refrigerators to ensure that there are no cracks or leaks in the hoses.
Does Insurance Cover Water Damages?
In the event of a water damage or flood, depending on your insurance policy, insurance companies may or may not cover the expenses of the loss. Standard insurance policies will cover a damage usually if the damage is accidental or sudden. A standard homeowners insurance policy will not cover loss due to a lack of maintenance or water backup, such as sewer damage. It is vital to overview your policy and understand how you are protected.
Water Damage Cleanup Costs
The cost of repairing water damage can be expensive. That is why we advise home owners and business owners to conduct regular maintenance, inspect your home and appliances and take precautionary measures to avoid an unnecessary damage. Most importantly, when a water damage or flood occurs, call Canada's Restoration Services immediately.
The professionals at Canada's Restoration Services arrive within 45 minutes of all emergencies and operate 24 hours a day, 7 days a week. Our IICRC certified experts provide water damage restoration services for all sorts of damages, including burst pipes, sewer backups and floods. An urgent response is required once a disaster takes place because we can minimize the destruction created and help save your belongings. With a quick response, we can try to mitigate any loss and stop the damage from affecting other areas. The greater the destruction, the higher the costs.