How to Prevent Fire Damage in your Home
Posted in Fire Damage, on April 30, 2019
---
A house fire is a devastating disaster that no family wants to experience. Even after the restoration and cleanup takes place, the tragic loss of your personal belongings and destruction created to your home can be overwhelming. After a fire occurs, professional fire damage restoration and cleanup is required to fix the damages that have transpired and restore your home back to pre-disaster conditions. The smell of smoke will linger in your house and on your belongings until smoke remediation is executed by a professional fire damage restoration company.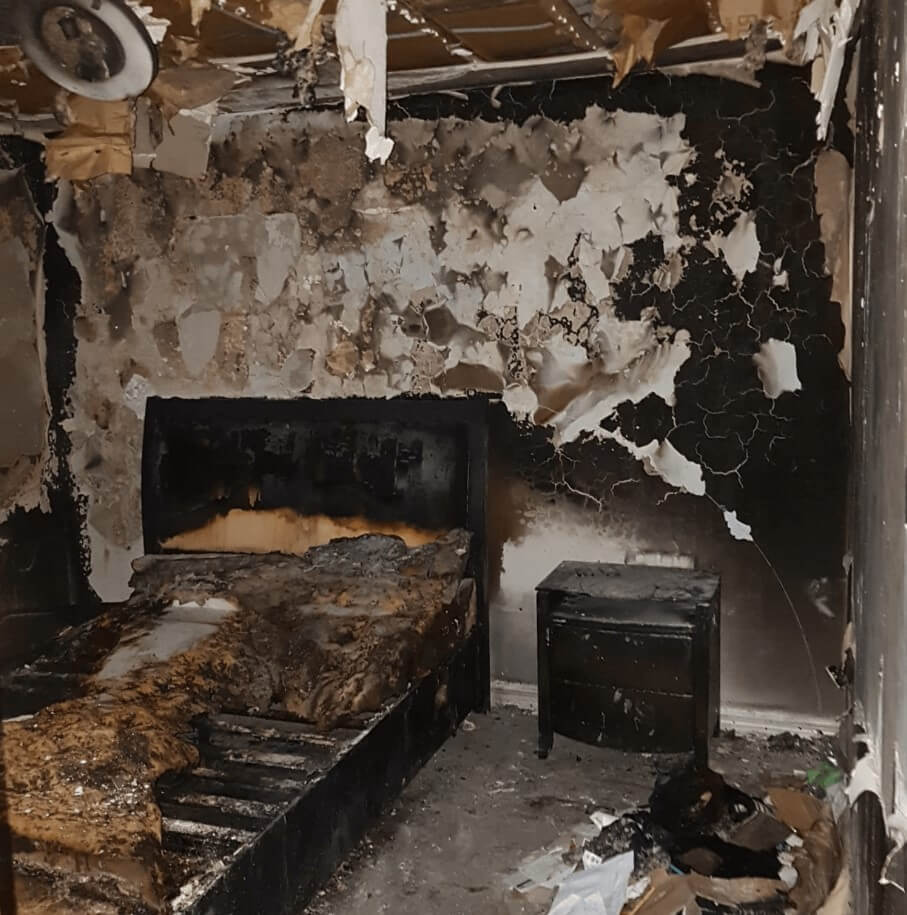 There are different ways afire can be prevented. We advise homeowners on various steps to follow to reduce the risk of a house fire:
1. Installing a Smoke Detector: Setting up a smoke detector in your house is important to helping detect a fire before it begins or spreads. A smoke detector should be installed on the ceiling in the center of the room, hallway or stairway and batteries on the devices should be changed every 6 months. Testing your smoke alarm should be done regularly to ensure that it works effectively when needed.
2. Be Precautious in the Kitchen: Consistently monitoring your stove or oven when cooking, while setting a timer to not forget about the food, is a great way to be cautious when using appliances that are potential sources of fire. Moreover, ensuring that there are no flammable items or material that are close to the oven, which can catch on fire, is important.
3. Inspect all Heating Sources: Electrical fires can be a major source of fire damages. Faulty outlets and old wiring can lead to a fire. Checking that the appliances work and replacing any old or damaged wiring is a recommended step that homeowners should follow routinely.
4. Smoke Outdoors: Many house fires have begun because cigarette butts have come in contact with a flammable surface. By smoking outside, you can avoid a disaster from occurring. Not to mention, the smell of smoke will not linger in your home.
5. Don't Play with Fire: Taking extra precaution with candles and fireplaces is important. Blowing out all candles and turning off fireplaces before you leave the room or go to sleep can prevent a fire outbreak. Also, placing candles on even surfaces prevents them from tipping over. In addition, ensuring that candles are out of reach from pets and children is a good way to prevent a disaster.
6. Keep a Fire Extinguisher Around: A fire extinguisher can help stop a fire from growing. Having a fire extinguisher around during a disaster can play a huge role in preventing a fire from spreading and putting your family's lives at risk.
Fire Restoration Services
Fire damage restoration should be executed by professionals only to help restore your property. At Canada's Restoration Services, we provide smoke damage cleanup and fire restoration in Edmonton, Toronto, Ottawa and Montreal. We are an IICRC certified and fully insured fire damage restoration company. With over 15 years of experience, we have performed thousands of jobs across the country. We understand the impact a house fire can have on you and your family and are always prepared to help during an emergency.