Fire and Flood Restoration
An immediate reaction is essential when dealing with a fire or flood damage. Fire and flood damages can be a traumatic disaster for homeowners and business owners. The smoke, soot and ash from the fire damage the interior and exterior of your residential or commercial property. Furthermore, a flood can cause a vast amount of destruction, which can also lead to additional damages. With a fast response, you can prevent further damages to your home or business.
Flood or Fire Damage Emergency?
At Canada's Restoration Services, our flood and fire damage restoration experts operate 24 hours, 7 days a week and arrive on site within 45 minutes for all emergencies. We are an IICRC certified and licensed restoration company in Canada, serving Toronto, Montreal, Ottawa and Edmonton. Our professionals have over 15 years of experience and have completed projects in hospitals, schools, community centers, airplanes, parking garages, industrial buildings, commercial properties and large projects for the wildfire in Fort McMurray.
Fire Damage Restoration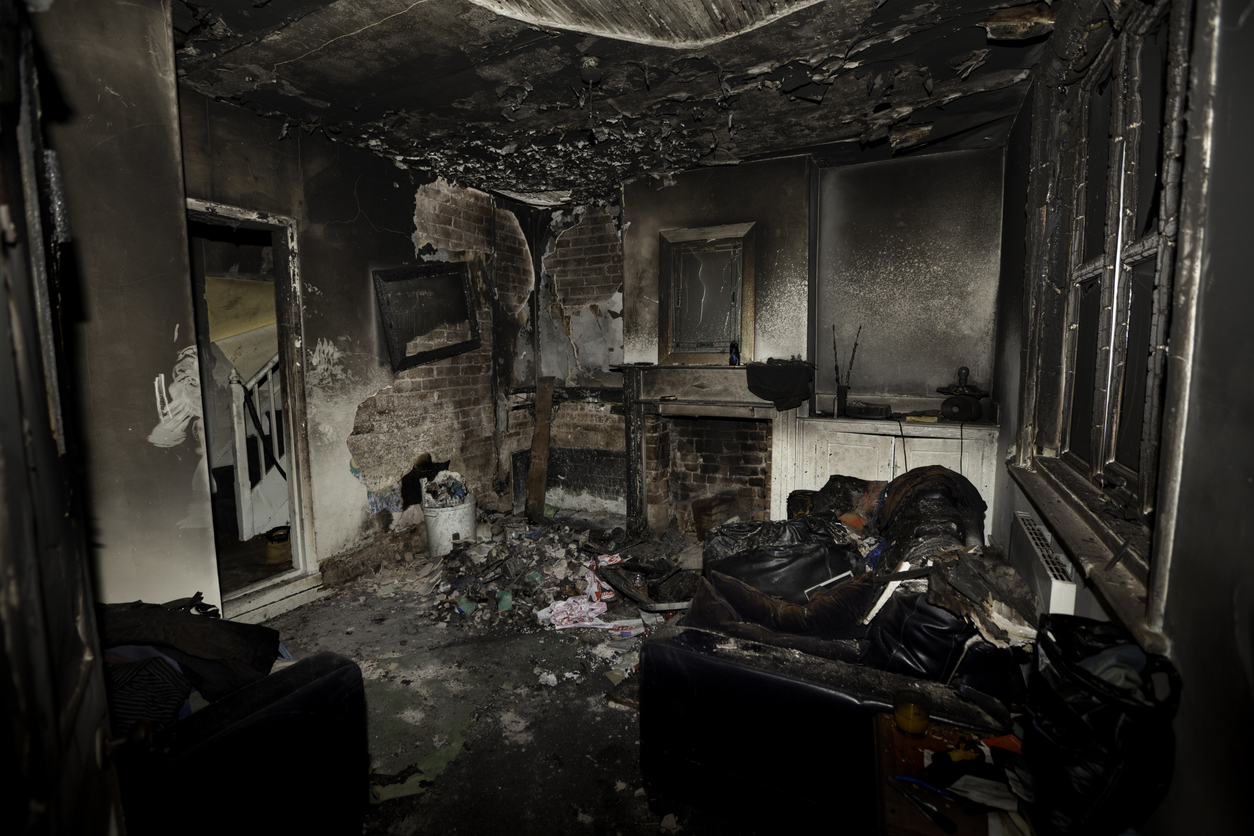 Damages from a fire can continue for several days after the disaster has occurred. As a leader in the restoration industry, our experts can mitigate loss from fire damage in Vancouver, Edmonton, Calgary, Toronto, Ottawa, Montreal, and other major Canadian cities. Upon arrival, our experienced and certified project manager will evaluate the affected areas and construct a detailed analysis on the residential or commercial property. After a report has been constructed, we will overview our remediation strategy with you and discuss the extent of the damage, what is expected and our plan of action. Our main objective is to save your property, contents and personal belongings and restore your home or business back to pre-disaster conditions as safe and fast as possible.
Our specialists are highly trained and certified in fire restoration and smoke damage restoration. Our restoration experts are equipped with state-of-the-art equipment and advanced technology that will help identify unforeseen damages, analyze the severity of the destruction and assist with restoring your home or business back to pre-disaster conditions. Some of our services include:
Emergency Fire Damage Restoration
Quick and Reliable Damage Analysis
Smoke and Odor Removal
Board Up Services
Pack Out Services
Content Removal and Restoration
Structural Repairs
Cleaning, Sanitization and Deodorization
Smoke Damage Restoration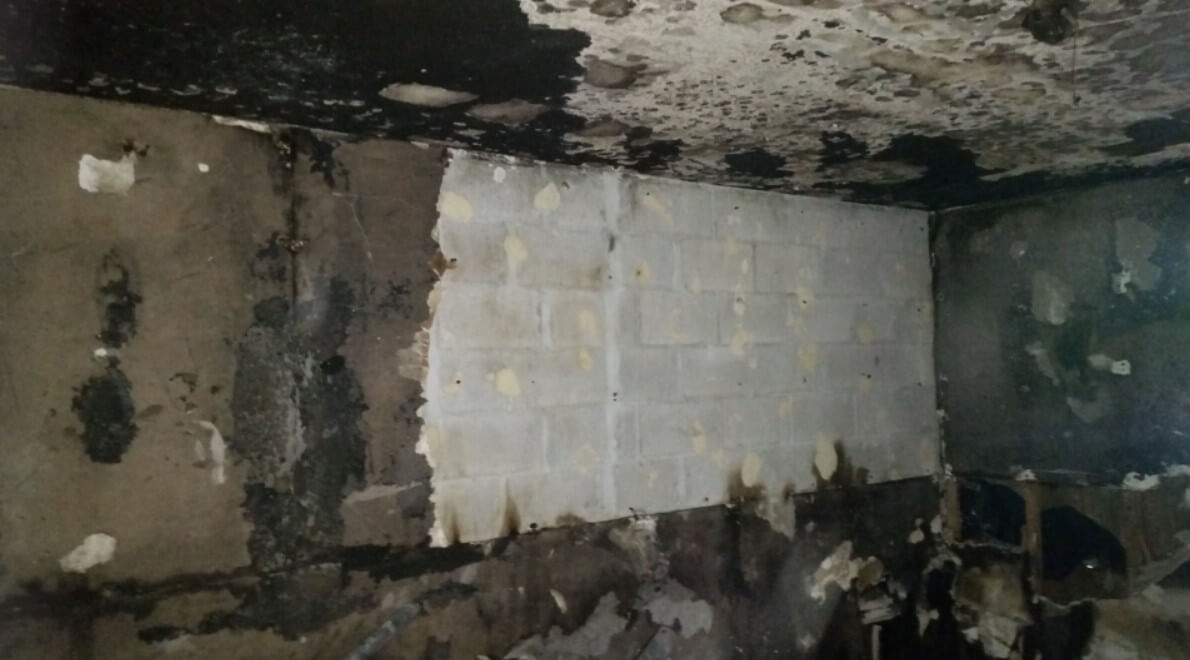 Once a fire occurs, smoke gets trapped inside the walls, outlets, furnishings and everywhere else you can possibly think of. Some areas of the property may have visible damage, while other areas may not. It is imperative to have a professional smoke damage restoration company to assess your property and provide fire and smoke removal services.
The effects of fire damage will appear instantly (some signs are visible, while others are not) and will continue to appear after a few days. The signs of a fire and smoke damage may appear as stains and discoloration on walls, surfaces and ceilings. Appliances and hardware may also begin to corrode. In addition, surfaces inside your home will contain a smoky door. Inhaling smoke is extremely dangerous to your health and can inflame your lungs and airways, which can cause them to swell and block oxygen. The only way to remove the odor is to have every affected surface cleaned, sanitized and deodorized with fire and smoke cleanup services.
Fire Damage Restoration Cost
Professional fire and smoke damage restoration services can minimize damages from the fire including surface discoloration, interior damages and smoke odor. At Canada's Restoration Services, we work with every insurance company across Canada. We directly bill your insurance and work alongside your adjuster to get the best results. Fire damage restoration costs from Vancouver to Montreal can vary, depending on a few factors including:
extent of the destruction
what is affected by the fire
amount of contents
building and structural repairs necessary
The certified project manager and 24/7 customer service department will be able to answer any inquiries you or your insurance adjuster may have. At Canada's Restoration Services, we understand the emotional trauma a fire can cause and are dedicated to providing professional fire and smoke damage cleanup services.
Flood Restoration
Dealing with an unexpected flood can be frustrating. A flood can cause destruction to your property by destroying the structure, framing and foundation of your home or business. If a flood is not effectively cleaned in a timely manner, mold will begin to grow, causing additional damages. At Canada's Restoration Services, our water damage technicians are prepared 24/7 to handle any sized water damage.
Mold Removal Services in Toronto, Vancouver, Calgary, Edmonton & Montreal
While flooding and fire often go hand in hand, the combination can be quite problematic for any property. Without timely water damage repair in Vancouver, Toronto, and Edmonton, or a professional mold inspection, mold outbreaks are likely to follow flooding in these cities. When you call Canada's Restoration Services for water damage repair and cleanup, you will be able to minimize mold and begin mold removal in Toronto, Vancouver, Montreal, and other major Canadian cities quickly with mold inspections, testing, and remediation. If asbestos is an issue after a fire, you can also count on the team of experts at Canada's Restoration Services to also conduct asbestos inspections and asbestos removal in Vancouver, Toronto, and Montreal.