Identify 4 Contaminants That May Be Silently Harming You in Your Home
Posted in Mold Removal, on September 06, 2021
---
Your homes are a place of safety, a place to relax and not worry about the outside world. However, sneaky contaminants can infiltrate your home, invading your space and affecting your health. Mold, asbestos, smoke, and viruses are all contaminants that need to be taken care of immediately. Sometimes you may not even be aware of the impact these things have on indoor air quality, health, and daily lives.
To learn how to manage moisture in your home, and keep your health in top shape, contact Canada's Restoration Services for mold removal in Edmonton. If you're keen on home renovations but don't know where to begin, start with asbestos testing in Edmonton to ensure your home is free from the dangers of asbestos.
Continue reading below to learn about four common contaminants in your home.
Mold Infestations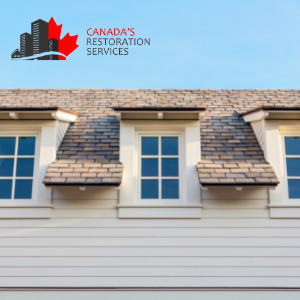 There are many reasons why mold is in your home; excessive moisture, a lack of airflow, or maybe you left some food out on the counter for too long. Mold growth thrives in environments that are humid and packed with organic material, like bread, fruit, and wood or even paper. Although mold may seem like a minor problem, it can be a dangerous problem depending on the species or concentrations. Without professional mold removal in Edmonton, you might face health problems such as chronic coughing, shortness of breath, and persistent allergy-like symptoms.
If you're under the suspicion that mold is growing in your home, Canada's Restoration Services provides free mold inspections to identify the source of growth and conduct professional mold removal in Edmonton. To keep it from happening again, it's critical to manage moisture in your home through a dehumidifier and increase ventilation throughout.
Asbestos-Laden Building Materials
Asbestos is often found in many parts around the home, from tiles, drywall to pipes. Due to its affordability and durability, contractors commonly used it in the past when the health risks associated with asbestos were unknown. When asbestos is disturbed, usually from routine maintenance or repairs, it breaks down into microscopic airborne fibres that multiply quickly. These released fibres can result in exposure to anyone in its path, causing significant health problems that target the respiratory system.
Don't risk asbestos exposure. Before starting any repairs or projects, contact Canada's Restoration Services for asbestos testing in Edmonton to ensure your health and safety.
Fire & Smoke Damage
If your home has experienced a fire, it's imperative to get fire damage restoration as soon as possible. The first 48 hours after a fire are critical when it comes to returning your space back into its original condition. Not only does an immediate response help restore your property, but it also limits the effects of smoke affecting your health. Smoke particles severely impact air quality and your respiratory system resulting in sinus issues, lung problems, and bronchitis. To limit the after-effects of smoke and fire damage, contact Canada's Restoration Services right away.
Bacteria and Virus Contamination
There are many ways bacteria and viruses can infiltrate your space: pets, shoes, or even your phone. Because they're not detected through our senses, most of the time, it's hard to know for sure if bacteria and viruses are lurking around your commercial or residential property, and that's what makes them particularly dangerous.
Although routine cleaning and disinfecting are always a good idea, it doesn't completely eliminate bacteria and viruses — it just reduces their particles. To keep your space properly disinfected, a disinfectant cleaning company, such as Canada's Restoration Services, can use high-grade disinfectant tools to effectively target all bacteria and viruses, no matter how microscopic or hard to reach.
Canada's Restoration Services provides a full range of restoration services to keep you and your home safe.