24/7 Asbestos Removal & Testing Services in Edmonton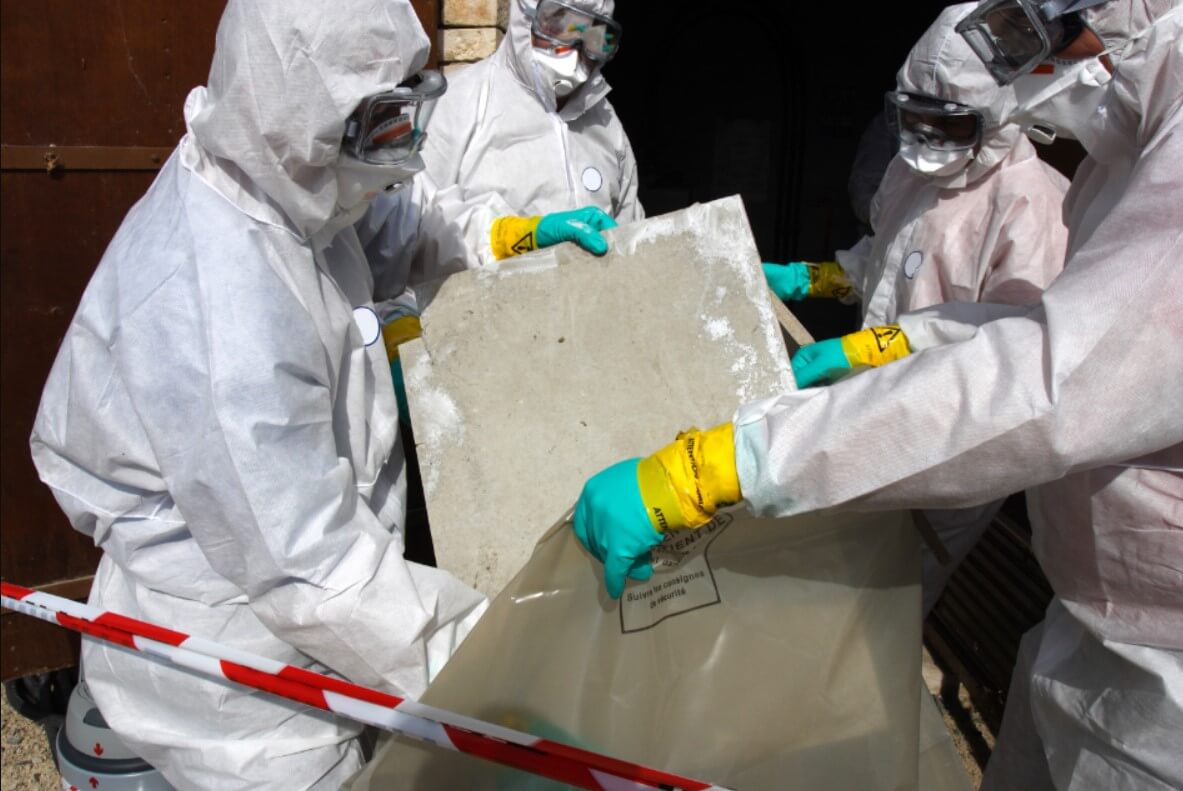 Asbestos is a naturally occurring mineral that was used as a building material for houses and buildings before the 1990's, mainly for insulation. Asbestos is no longer being used, but it can still be found in homes and buildings. If you are wondering where asbestos can be found, it can be found in many places, commonly in attics, insulation, pipes, shingles, tiles, cement, flooring and ceiling.
Vermiculite is also a mineral that was used as a building material, mainly for insulation as well. There are two types of vermiculite insulation: vermiculite insulation with asbestos and vermiculite insulation without asbestos.
What Are the Dangers of Asbestos Exposure?
Asbestos exposure occurs when the fibres of asbestos are released into the air and inhaled by someone within the vicinity. Once asbestos becomes airborne, it progressively multiplies, dividing itself into smaller fibres primed for inhalation. The danger of asbestos is usually linked to the types of asbestos: blue, white, or brown, which all have varying properties. Typically the more rigid the asbestos, the more severe lung damage it can cause. Asbestos is the most commonly found asbestos in household and commercial applications, and it is considered the least harmful of all. However, this does not mean that it is by any means safe. If you think you've encountered asbestos of any kind, don't try to identify it. Call Canada's Restoration Service for accurate, 3rd party asbestos testing in Edmonton.
Asbestos exposure can result in a range of chronic lung diseases like cancer, mesothelioma, asbestosis.
Are You At Risk for Asbestos Exposure?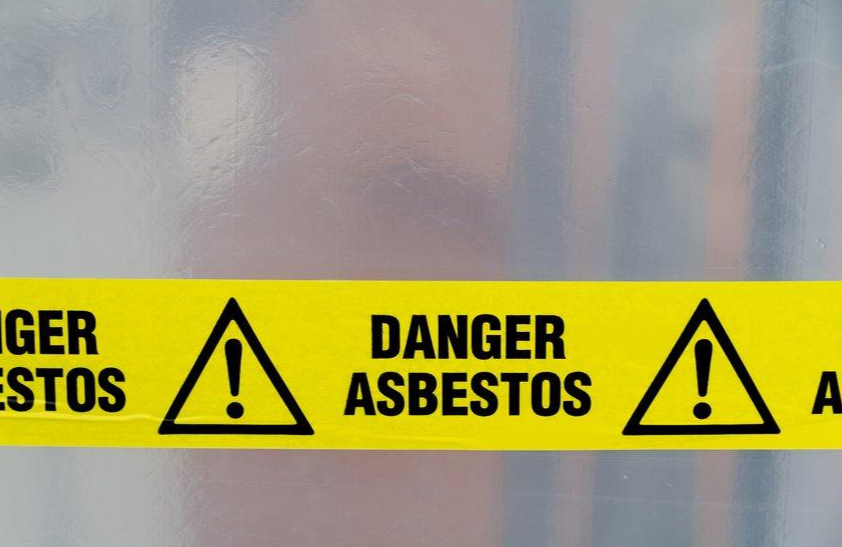 Was your property built or renovated prior to 1980? You may need professional asbestos removal in Edmonton.
Canadian asbestos regulations started to pop up in 1981. Still, they weren't strong enough to virtually end the use of asbestos in construction until 2018, when Canada received the most stringent bans on asbestos yet. This means that properties that have undergone any type of construction before 2018 may require asbestos testing in Edmonton.
Asbestos is typically hidden away hidden beneath drywall, cement, or other materials that impede fibres from affecting anyone in residential or commercial spaces. At this point, asbestos is generally not dangerous. It isn't until asbestos or asbestos-containing materials such as insulation, pipe wraps, ceiling tiles, shingles, drywall, floor tiles and other construction components are disturbed either by cutting, hammering or other forms of impact.
Before beginning any construction or renovation work, call Canada's Restoration Services for complete asbestos removal in Edmonton. If you suspect that there is asbestos within your home, do not try and remove it yourself, our team of trained professionals will inspect the property for traces of the mineral, send it out for 3rd party asbestos testing in Edmonton, and remove it.
Asbestos Testing in Edmonton
Our asbestos removal specialists follow a strict guideline and protocol when it comes to asbestos remediation. As Canada's #1 asbestos removal experts, our restoration technicians are professionally trained for Asbestos Abatement and are all WHMIS certified.
Asbestos can not be identified with a visual inspection. At Canada's Restoration Services, we advise homeowners and business owners to call a professional remediaton company in Edmonton to test for asbestos. Our IICRC certified professionals will take an absestos material sample from every suspected affected area and have it tested by our accredited asbestos labratory. Asbestos testing costs depends on the number of samples that need to be taken.
Results will be received within 48 hours with an attached asbestos report either confirming or denying the asbestos. If absestos is confirmed, the report will outline the type of asbestos found, how much asbestos was found and what is considered "safe" asbestos. This absestos report needs to be kept in order to continue with absestos abatement, which is the next step in order to remove the asbestos.
Call now to book your free asbestos inspection
Asbestos Removal in Edmonton
Before any work can be performed in an Edmonton home, asbestos testing in Edmonton must be performed to ensure the material does not contain asbestos. The asbestos removal procedure in Edmonton begins with setting up a containment to ensure that no asbestos fibers are released into the house. The containment traps the asbestos fibers inside to prevent contamination. Our restoration experts in Edmonton are equipped with asbestos protection (personal protective equipment), including eyewear, face masks and gloves. During the asbestos removal procedure, negative air machines are placed strategically throughout the affected area to clean and filter the air.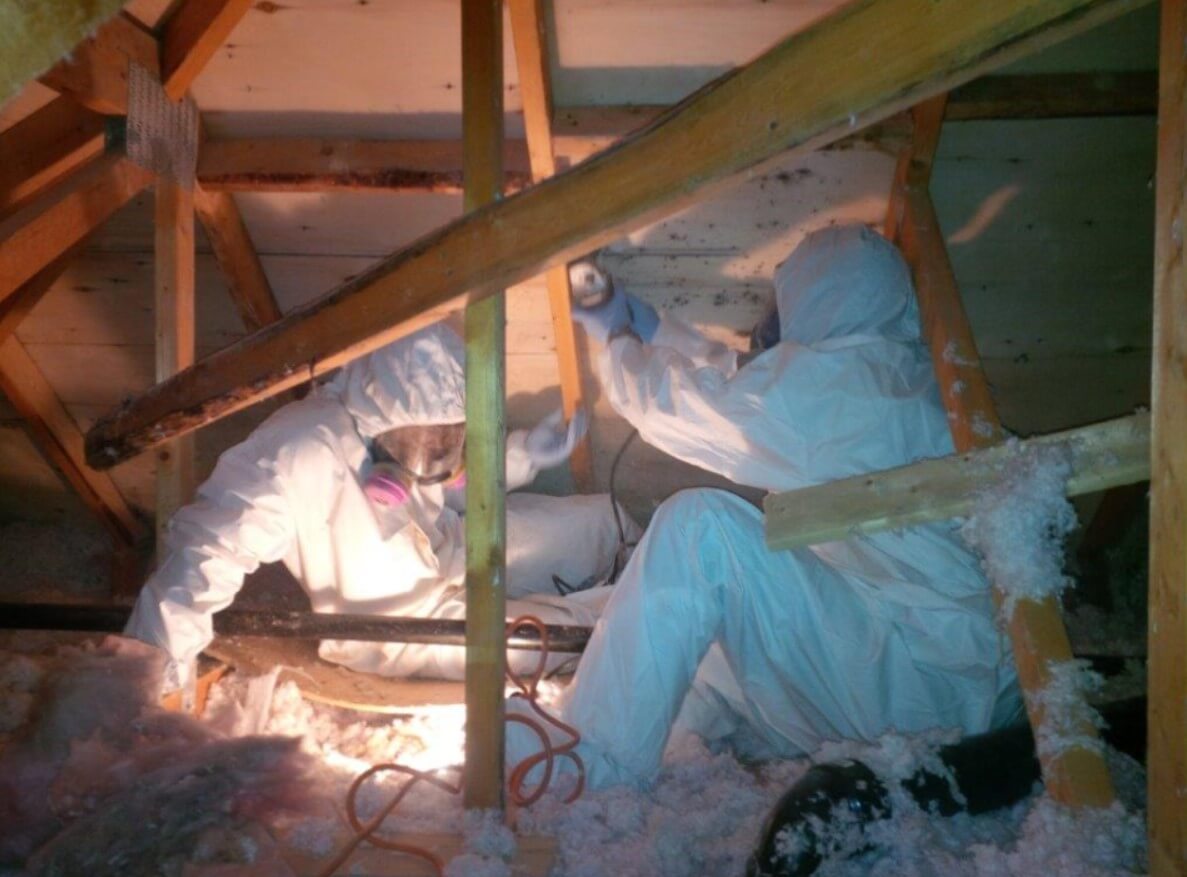 We use eco-friendly products to disinfect the area. Our asbestos specialists ensure that all the asbestos is removed by disinfecting, sanitizing, deodorizing and cleaning the affected areas. The asbestos abatement procedure ends off with our highly trained crew restoring any repairs that are needed. Asbestos removal costs and vermiculite asbestos removal costs depends on:
the type of asbestos
the locations of asbestos
the amount of asbestos
Our main objective for absestos abatement or vermiculite removal is to remove the asbestos from your home or business and to ensure that the asbestos fibers are not released into the rest of your home. Materials containing asbestos fibers are highly hazardous when the conditions begin to degrade. Monitoring the conditions of any material containing asbestos is highly recommended to ensure it does not become airborne. If the product has deteriorated it is essential to not to further disturb it and have a certified Asbestos expert inspect your home immediately and remove the asbestos properly and return your property to a safe environment. Asbestos cleaning and safe asbestos removal is a complex and extensive job and extra precautions must be taken in order to protect your family and home.
Cost of Asbestos Removal in Edmonton
At Canada's Restoration Services the cost associated we offer affordable asbestos testing and removal costs in Edmonton to ensure that property owners get access to the resources they need to keep occupants safe.
When it comes to asbestos removal in Edmonton, safety is always our top priority.
Book your comprehensive asbestos inspection in Edmonton today.
Proudly Serving Edmonton, Beaumont, Fort Saskatchewan, Leduc, Spruce Grove and St. Albert for any of your asbestos removal requirements.