The Hidden Dangers of Mold in Your Home
Posted in Mold Removal, on January 03, 2019
---
With mold present in your home, you are exposing your family to serious health threats—especially when the problem is left unaddressed for a long period of time and the infestation has already reached alarming levels. The tricky thing about mold growth in the home is that it can happen right under your nose and go unnoticed until health damage is done. It is essential to have professional mold removal services in Toronto inspect your home for signs of infestation before mold becomes a bigger threat. Mold presence in our home can be much more devastating than property damage. It can lead to serious health complications, ranging from allergic reactions and asthma attacks to permanent damage to the lungs.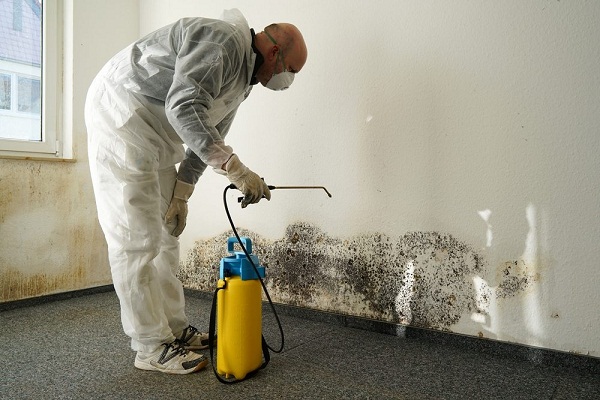 How to Combat Mold?
To combat the effects of mold presence in your home, a plan of action for mold removal must be in order to get rid of mold. Mold is a kind of fungi that naturally occurs in the environment. While they play a crucial role in the breaking down of plants, wood, and decayed or dead matter, mold in the home can be detrimental to health. Mold can appear in a wide variety of colors and textures. Some mold species are odorless, which can make them more difficult to detect, but others leave a strong musty or earthy odor, which gives their presence away a lot easier. In the same way that plants generate seeds, molds produce small spores, which they use for reproduction. Inside the home, mold spores can drift through air, settling down on surfaces where they will either cease to grow, or rapidly multiply. Molds thrive in damp and moist surfaces, which is why water damage is one of the key causes of mold infestation within properties. This is especially true when water damage is caused by gray and/or flood water.
Guide to Mold Removal in Toronto
Canada's Restoration Services is an award-winning company with over 15 years of experience. We specialize in mold removal and have over 15 years of experience. If you notice obvious signs of mold growth around your home, contact Canada's Restoration Services for a free mold inspection. Some signs of mold include:
a musty and earthy odor
wall markings that feel damp and fuzzy/slimy to touch
Professional Mold Removal from Canada's Restoration Services
Mold removal in Toronto needs to perform by a professional mold remediation company. The team of professionals needs to be IICRC certified, trained in dealing with mold and mold removal, equipped with the proper equipment for mold removal and utilizing protective clothing when performing mold remediation in Toronto. Our mold professionals have completed over 10,000 inspections and jobs across Canada. Speak to one of our mold experts today to learn more about our free mold inspections in Toronto, mold removal process in Toronto or mold removal costs in Toronto!