Flood Cleanup Mistakes You Should Avoid
Posted in Flood & Water Damage, on April 19, 2022
---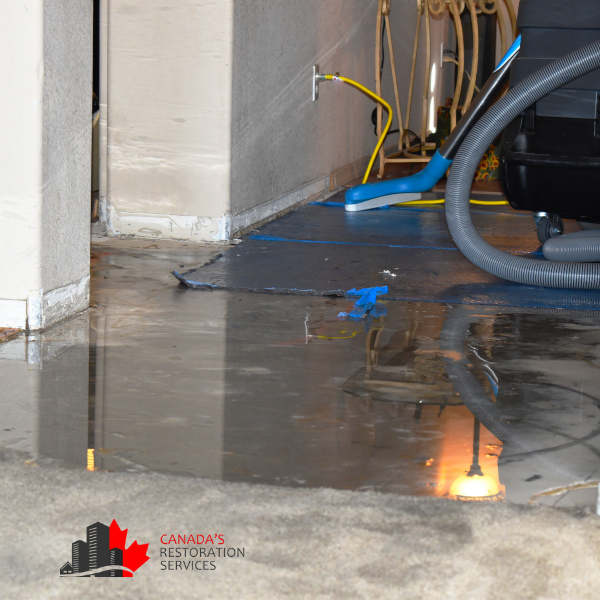 Dealing with the aftermath of a flood in your home can be stressful. It's not an easy situation to navigate. For those who have never dealt with a flood before, it's easy to feel lost. If you're not sure where to start, seek professional flood cleaning services immediately after the flooding. Without swift flood cleanup in Toronto, the already messy situation can worsen.
The faster you call Canada's Restoration Services, the sooner the problem can be addressed with flood cleanup in Toronto. Our teams have experience offering flood cleaning services in various flood damage situations and can effectively restore your home to its original state. More importantly, we can respond within 45 minutes of contacting us. In the meantime, here are some steps you should follow to prevent exacerbating the issue.
Don't Wait for Flood Cleanup in Toronto
The longer you wait to arrange for flood cleaning services, the more severe damage becomes. It can take minutes for the water build up to seep into your carpets and damage your wooden flooring or furniture.
Delaying flood cleanup in Toronto can compromise the structural integrity of your home. Bubbles can form on your walls and your wallpaper can begin to peel. Even worse, mold can develop within 24 hours of a flood. The spores from mold can spread and lead to mold growth throughout your home, which is another issue. Not only can a mold outbreak lead to health issues, but it will damage your home's wood, insulation, carpet and more.
If a natural flood invades your home, you risk spreading biohazards if the overflow isn't addressed right away. It's more than likely that the water contains bacteria from lakes, rivers and even sewage backup. Non-salvageable items should be thrown out, as they can become contaminated with toxic bacteria or be the source of a mold infestation as well.
Use The Right Equipment
Canada's Restoration Services utilizes special equipment designed to speed up the water restoration process. We rely on powerful dehumidifiers to provide high-velocity air movement in the affected space.
Using a regular fan isn't enough to circulate airflow in your home, and a small dehumidifier won't help either. Flood water remediation also requires air scrubbers to improve the air quality as the room dries. Extraction tools, also known as flood pumpers, are needed to pump the water out.
Conducting Mold Inspection
As mentioned before, mold outbreaks can result from neglecting to address your flooded space immediately. While you search for flood cleaning services, you should also be looking into having a professional mold inspection done as well. Even a small mold spot can lead to a large outbreak, so it's essential to keep that in mind as you seek professional flood cleanup in Toronto.
Seeking Professional Help
Teams at Canada's Restoration Services have experience dealing with every type of water damage situation. We follow a comprehensive approach to each unique scenario, with the result always being complete restoration. Additionally, we also provide pack-out services that store and protect any valuables that have been salvaged.
Contact a professional at Canada's Restoration Services to see how we can help with your flood damage.