The Different Categories of Water Damage
Posted in Flood & Water Damage, on April 29, 2019
---
There are various types of water damages that can occur in your commercial or residential property. Common causes of water damage include a burst pipe, water damage due to a natural disaster, roof leaks and foundation cracks. Many homeowners and business owners are unaware of the different categories of water damage. Understanding and identifying the type of water damage you are dealing with is essential to having an idea of the restoration that is required and a general estimate for the costs of repair.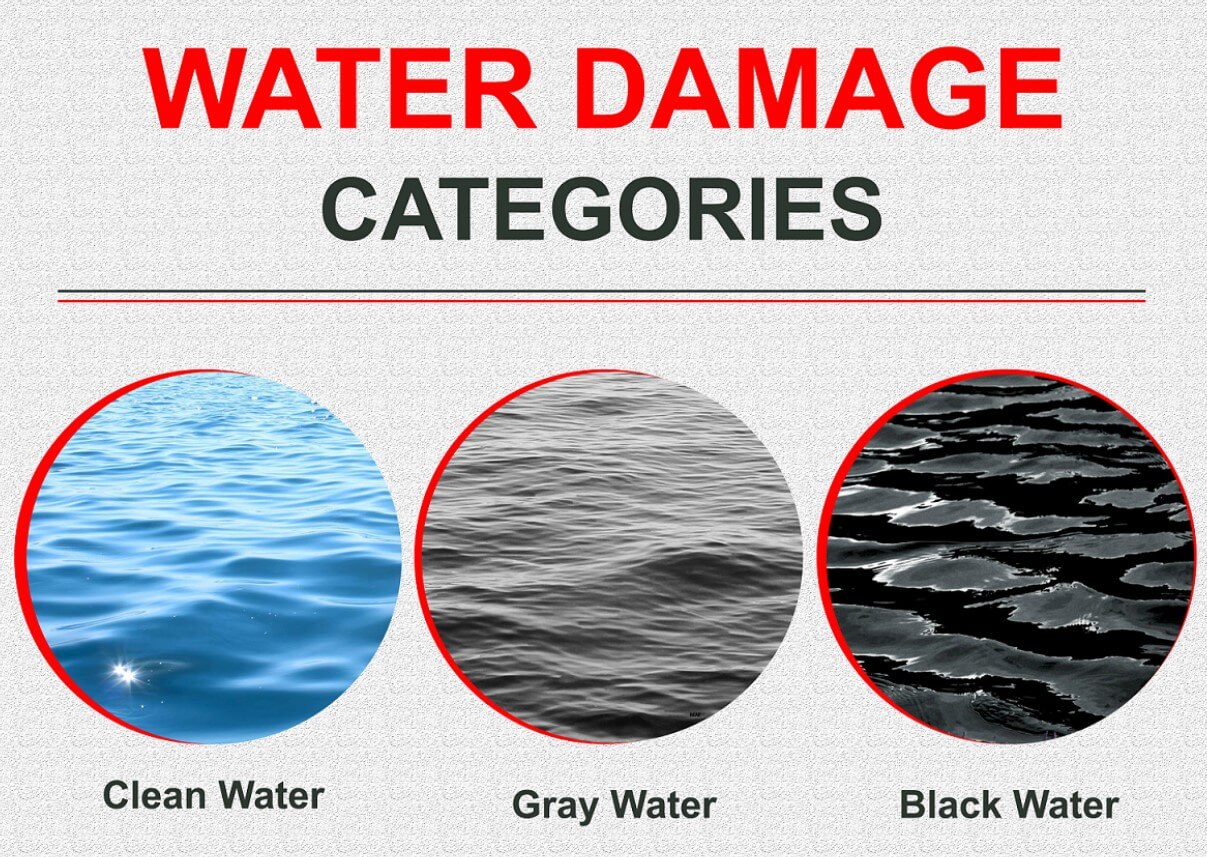 Category 1 - "Clean" Water
The water in this type of damage is uncontaminated from its source and poses no health threats if consumed or exposed to. This type of water damage occurs due to leaking bath tubs, broken kitchen sink pipes or burst pipes. It should be noted that "clean" water damage should not be overlooked or left to dry up on its own. If the damages are not remediated quickly and effectively, clean water results in mold and bacteria growth due to moisture and stagnant water. This water may not remain "clean" if it is in contact with other materials or surfaces.
Category 2 - Gray Water
This water is contaminated and contains harmful bacteria that is harmful is exposed to or consumed. The source of this water is dirty water coming from overflowing dishwasher, washing machines or sump pump failures.
Category 3 - Black Water
This is the most dangerous type of water damage. This water is heavily contaminated at the source and can cause serious illnesses if exposed to or consumed. This type of water damage comes from sewage or flood water from lakes, rivers or oceans. This water has a high percentage of harmful bacteria, fungi and feces. The damages and destruction created must be handled by a professional water damage restoration company, as it extremely hazardous and contains toxins.
It should be noted that the types of water damages are not temporarily set in that category. Clean water can become grey water and grey water can turn into black water through time and temperature. If left untreated, the water damage can worsen and become more severe, thereby changing the category of water.
At Canada's Restoration Services, our water damage professionals arrive on site within 45 minutes for all emergencies and operate 24 hours a day, 7 days a week. With over 15 years of experience, we handle all types residential of and commercial water damages – no matter how large the damage is, we can repair it. We work with every insurance company in Canada and will directly bill your insurance.