Mold Inspections and Mold Removal in Ottawa
Have you ever walked indoors only to be surprised by an overwhelming and unmistakable earthy odour? If so, it's time to start thinking about mold inspections in Ottawa. Mold has a tendency to sneak into commercial and residential properties, only making itself known when it is too big to handle on your own.
Is there a new, unmistakable musty odour filling in your home, office, store? Don't let unclean air take over your residential or commercial property – get to the source of mold and eliminate it fast. The longer you wait for mold removal in Ottawa, the worse the infestation will become.
Don't let mold win. Look for the signs and contact Canada's Restoration Services for comprehensive mold removal in Ottawa.
Signs There's Mold in Your Property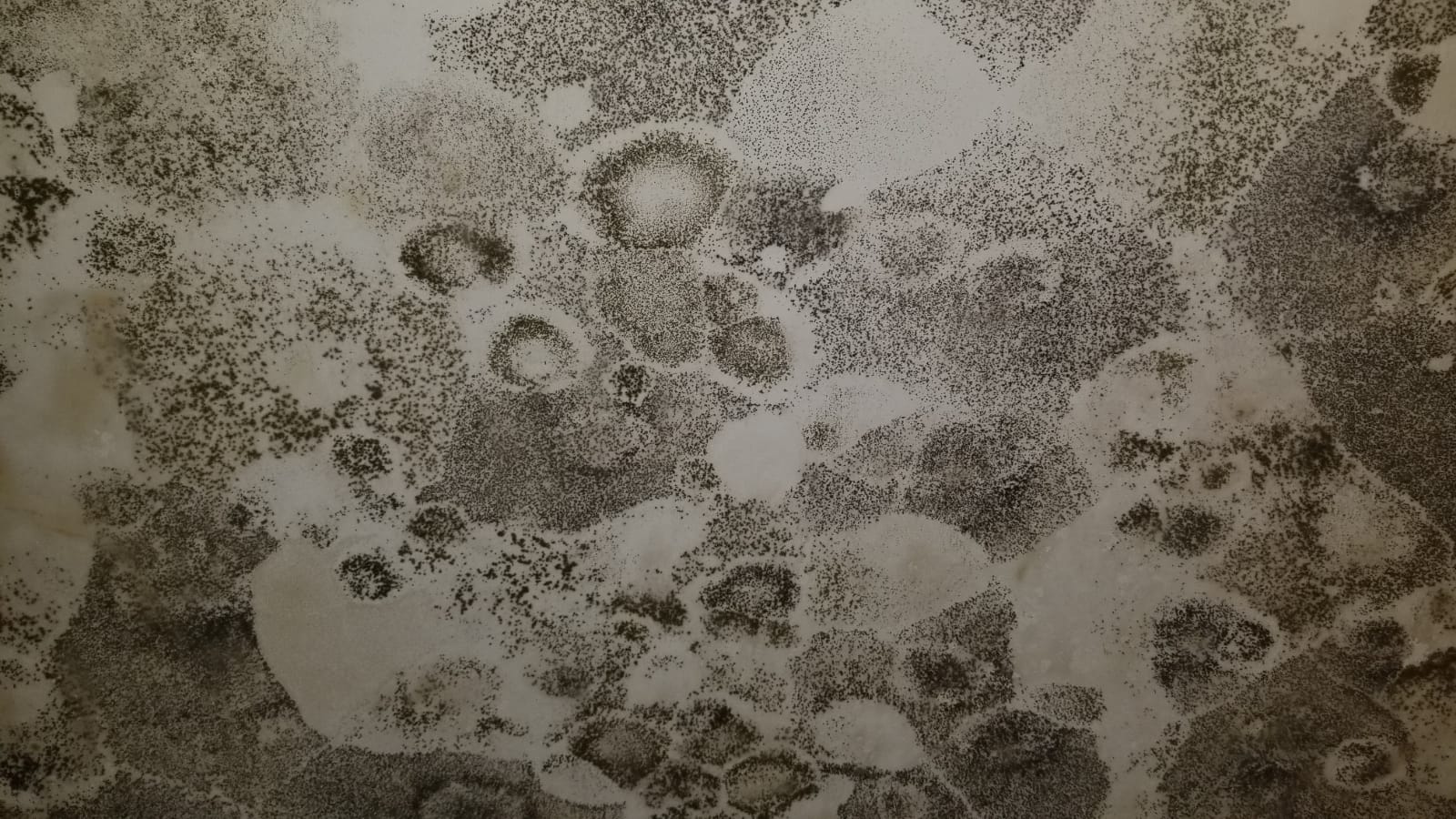 While mold may not announce itself at first, there are indications that an infestation is growing. To confirm the presence of mold and eliminate it successfully, schedule a mold inspection in Ottawa. Canada's Restoration Services offers free visible mold infestations.
Do You See Mold Around Your Commercial or Residential Property? Book an Inspection Now.
Sooner is Better: Mold Removal Ottawa
The longer mold is left to grow uninterrupted, the more advanced infestations become, spreading quickly, degrading building materials and compromising the indoor air quality. Exposure to mold causes illness from asthma, physical skin irritation, headaches and more.
The fastest way to eliminate instances of mold from your property is with professional mold removal from certified remediation technicians.
What Triggers Mold Outbreaks Indoors
Sometimes, property owners chalk mold infestation up to bad luck, but the truth is mold is connected to specific environmental conditions. Mold spores exist naturally and cycle throughout homes and commercial buildings largely without causing harm until they encounter moisture.
Humid environments with low ventilation and organic materials feed spores, aiding their growth. To keep mold from infiltrating your property, managing these conditions are essential. In order to stay on top of your indoor air quality and building health, be sure to:
Address Water Damage, Floods & Leaks Immediately
Assess Ventilation, Remove Blockages, and Install New Vents
Opt for Mold-Resistant Building Materials Where Possible
Despite your best efforts mold is resilient and often returns when the conditions are right. If you spot the smell or texture of mold, don't hesitate to call the IICRC-certified Canada's Restoration Services team for mold testing and mold removal in Ottawa.
The Impact of Mold Infestations in Ottawa
Ruins indoor air quality
Compromises structural integrity
Increases health complications and issues
Alters the visual appearance of a room
Get a Mold Inspection in Ottawa as soon as you pick up on the signs of mold.
Contact Canada's Restoration for our Free Inspection Services.
Signs of a Mold Infestation or an Impending Outbreak:
Odour: The unrelenting scent of mold is virtually impossible to ignore. If you pick up on an odour that smells earthy, musty, or rotting, call for a free mold inspection in Ottawa from Canada's Restoration Services.
Appearance: when mold is visible, it can take on various looks, textures, colours, and patterns. Usually looking like velvet or soft, mold replicates in brown, grey, white, green, or black sporadic spots.
Water Damage: In most cases, mold removal in Ottawa is needed following instances of water damage. Attic, pipe, appliances, and roof leaks will likely be a catalyst for outbreaks. Pay attention to misplaced water, spills, and leaks. If you have minor water damage, schedule a mold inspection in Ottawa to stop infestations before they become too widespread.

What Happens Without Mold Removal
When left uninhibited in environments flush with humidity and organic matter, mold spores behave more aggressively. The longer an outbreak is left undetected or untreated, the more damage it can cause to your property.
Structural Integrity: Beyond being an eyesore, mold accelerates the degradation and deterioration of building materials. Attracted to wood, drywall, soft fabrics, and insulation, mold uses these materials as a food source and causes them to break down. As a result, they become weaker and less effective.

Health Impact:

As mold outbreaks become more powerful, the more mycotoxins they release into the environment. When these toxins build up indoors in high concentrations, they affect the people who make physical contact with them or inhale them. Often symptoms of mold exposure can range from rashes, coughs, and skin irritation to headaches, memory loss, and difficulty breathing.
The best way to protect your property and the people around you from the effects of mold is with professional mold removal services. At Canada's Restoration Services, we use advanced technology to enable meticulous mold inspections in Ottawa, followed by expert remediation, so you can live and breathe safely.
Skip the DIY Mold Removal Ottawa
Attempting do-it-yourself (DIY) mold removal is tempting. With easy access to over-the-counter mold removal sprays or homemade solutions, many people try to eliminate traces of mold without the help of a restoration specialist in an effort to get mold gone fast. Unfortunately, DIY mold removal sprays don't account for the full scope of an outbreak, often leaving some spores behind. DIY efforts also put you at greater risk for mold exposure, especially if you're not in the recommended protective gear.
Professional mold removal in Ottawa allows you to get a complete picture of the state of your property. The Canada's Restoration Services team performs comprehensive inspections and mold testing to detail the severity of the outbreak. Using advanced equipment and a strategic approach, we can help you eliminate the infestation.
Respond with Mold Remediation in Ottawa
When you notice any of these signs, reach out to the trained professionals for complete and effective mold remediation services in Ottawa. For mold removal in Ottawa, the specialists at Canada's Restorations have the expertise, equipment, and experience to ensure a successful job. We follow the 6 Step Mold Removal Process to achieve complete mold remediation.
Mold Inspections in Ottawa: When mold is suspected in a commercial or residential building, Canada's Restoration Services sends technicians on-site for a visible mold inspection. During which, samples are collected, and the scope of the outbreak is assessed.
Air Quality Testing: Samples are sent to third-party laboratories for conflict-free analysis. At the same time, air quality testing is used to detect non-visible mold.
Scope of Work: Once testing and mold inspections in Ottawa are completed, our team puts together a detailed scope of work, outlining the steps and costs associated with mold removal.
Mold Removal Ottawa: Once the scope of work is finalized, mold removal begins. Our team will use our highly-effective equipment and industry training to effectively eliminate all traces of mold from your property.
Secondary Clearances: To ensure all mold is cleared from your property, third-party entities conduct secondary clearances. This process is a final seal of approval that your property is safe to be reoccupied.

Property Restoration:

Your property is restored to its original condition prior to the mold infestation.
Where Mold Inspections in Ottawa Find Infestations
Mold can exist in the air and emerge in virtually any indoor space. However, mold is attracted to specific conditions, which means that they frequent some types of areas more than others. For mold spores to thrive, they require moisture or humidity, minimal ventilation, a cellulose food source, and preferably darkness. When these conditions are abundant, mold inspections in Ottawa often detect large concentrations of spores in the air and widespread infestations.
Attic Mold Removal: Attics often act like mold magnets because they are prone to insufficient ventilation and excess humidity from leaks and trapped heat. Early attic mold detection is key to protecting your attic insulation and indoor air quality. Usually, the first sign of attic mold is high moisture levels in the home and a strong odour.
Basement Mold Removal: Basements in commercial and residential properties often require mold removal in Ottawa because of water damage and basement flooding. When water damage occurs in the basement, it is imperative to respond promptly with water damage restoration and mold removal services.
Kitchen & Bathroom Mold Removal: Kitchen and bathroom mold can be more challenging to detect because instances of outbreaks usually occur in hidden corners of the room and behind leaking appliances. Due to their dependency on water, pipe and appliance leaks are often the catalysts for mold outbreaks.
Why Choose Canada's Restoration for Mold Removal Services in Ottawa?
Our team of carefully trained and IICRC certified professionals are skilled providers of mold removal to the Ottawa area. Canada's Restoration Services has been a leading and trusted mold removal service for over a decade. We use the proper PPE, industry best practices, and technology to ensure safe results. Canada's Restoration Services provides expert mold removal and inspection services in Ottawa and all the major surrounding cities.
Mold Removal in Ottawa and the Surrounding Areas:
We Serve – Orleans, Cumberland, Gloucester, Osgoode, Rockcliffe Park, Barrhaven, Nepean, Rideau Lakes, Goulbourn, Saint Laurent, Stittsville, Kanata, West Carleton, Torbolton, Vanier and More.
Speak with a Mold Removal Expert Today