Why Trust Toronto Based Mould Removal Experts
Posted in Mold Removal, on April 09, 2021
---
Household mould can be concerning for a homeowner – mainly because of the perceived health hazards. But the fact is, there are thousands of mould species, and most of them are considered harmless. There are cases, however, when a homeowner may require mould removal in Toronto (including black mould removal).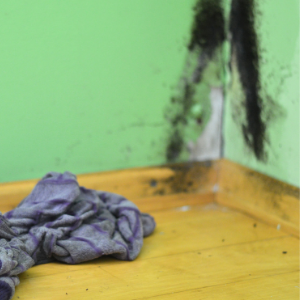 The critical thing with mould is to clearly identify the mould species and determine if there's any danger. Black mould, for example, would be concerning. This would definitely require professional black mould removal because of the potential health risks. As such, professionals can recognize and classify different mould types.
Generally, industry experts agree that mould, whether residential or commercial, be professionally removed. For mould removal in Toronto, Canada's Restoration Services provides certified mould professionals highly experienced with mould remediation. CRS offers a comprehensive process with guaranteed results.
Common Types of Moulds
Whatever the mould outbreak, it's often difficult to pinpoint the source, especially if the mould is hidden behind a wall or somewhere in the attic. The priority is to identify the source of the mould outbreak and the nature of the species. This is where an experienced mould technician is required – to classify the species and correctly determine if there are any potential health hazards. In general, a technician will assess the mould based on three primary categories.
Allergenic moulds: these moulds will activate a physical reaction in those who are sensitive
Pathogenic moulds: these moulds will aggravate physical symptoms for those who are already ill
Toxigenic moulds: these mould types produce dangerous toxins and can pose health dangers
Common Household Mould
Moulds come in all shapes and colours. That's why it's crucial to identify the species and assess any apparent health hazards. The most common mould species found in the house include aspergillus, penicillium, cladosporium, trichoderma, fusarium, and stachybotrys (this is black mould).
Aspergillus, for example, is an allergenic mould most commonly found on food and in the AC system (air conditioning) of a home. Cladosporium is the mould that often grows on the toilet and on fibreglass air ducts. For the most part, moulds are not toxic to humans, but they can certainly trigger symptoms.
Comprehensive Mould Removal
At Canada's Restoration Services, technicians follow a 6-step process to ensure safe and effective mould removal. CRS technicians are IICRC Certified and experts in their work.
Inspection – we identify the source and scope of a mould outbreak (FREE visual inspection)
Air Testing – we work with a 3rd party service provider for professional Air Quality Testing
Scope of Work – we describe our step-by-step process and provide a project cost estimate
Mould Removal – we ensure the complete removal of mould, which may take a number of days
Clearances – we provide clearances to verify the efficacy of our mould removal process
Restoration – when mould removal is complete, we restore everything to original conditions
For mould removal in Toronto (and black mould removal), Choose the Experts at Canada's Restoration Services
At Canada's Restoration Services, our certified mould professionals service customers throughout the Greater Toronto Area. When urgency is required, we have a division that operates around the clock. Find out more by visiting our website at www.canadarestorationservices.com or calling direct at 1-888-551-0514.