Why Prioritize Black Mold Removal in Schools
Posted in Mold Removal, on October 30, 2023
---
Maintaining the health and safety of students is an absolute priority in any educational setting. Black mold presents a hazardous danger that can be hidden within school premises, posing substantial health risks to both students and staff. From the health implications to the effect on the learning environment, it's imperative that educational institutions prioritize mold removal in Toronto, and leverage proactive measures to prevent future problems and infestations. Canada's Restoration Services specializes in comprehensive mold detection and remediation, for all species including black mold removal.
Explore the health implications, the impact on the learning environment, and the proactive measures that educational institutions can use to address this pressing matter.
Health Implications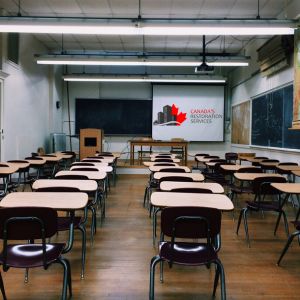 Renowned for its harmful health effects, black mold poses a concern, particularly for children spending a substantial part of their day within educational facilities. Children are still developing their immune systems and growing their lungs, making them more susceptible to health issues. Mold can give rise to respiratory problems, skin irritations, allergies, fungal infections, and asthma. That is why getting rid of mold should be a top priority within schools. Additionally, a healthy school environment promotes general well-being and optimal learning.
Influence on Educational Environments
A clean and secure learning environment is key to the academic success and overall welfare of students. Black mold infestations can disrupt this environment in various ways. The visible presence of mold can be unsettling and distracting for both students and educators. It can also lead to a musty odor that permeates classrooms, making it difficult to concentrate on lessons. Additionally, mold has the potential to damage building structures, resulting in structural problems that can further disrupt the learning environment. By addressing black mold concerns in schools, we establish a more conducive atmosphere for learning and student development.
Proactive Measures
The prevention of black mold in schools involves a combination of proactive steps and prompt responses to infestations. Routine inspections and maintenance by Canada's Restoration Services can help identify potential trouble spots, such as leaks and moisture buildup before they lead to mold growth. Schools should also invest in appropriate ventilation and moisture control systems. When black mold is identified, it should be promptly addressed by our professionals at Canada's Restoration Services with expertise in black mold removal. This proactive approach not only saves money in the long run but also ensures that schools remain safe and healthy environments for students and staff.
Take Action with Mold Removal in Toronto
Giving precedence to eliminating black mold in schools is vital for lessening health implications, maintaining an environment conducive to learning, fulfilling legal responsibilities, and implementing preventive measures to prevent infestations. Educational institutions must acknowledge the urgency of this issue and take swift action by calling in our experts at Canada's Restoration Services to establish safe and healthy environments for all individuals within the premises. By doing so, schools can focus their commitment to the welfare of their students and staff.
For effective and safe mold removal for your educational facility or school, trust our IICRC-certified experts at Canada's Restoration Services.