When to Test Flooring for Asbestos
Posted in Asbestos Removal, on December 23, 2022
---
Many residential and commercial properties built in the late 20th century tend to have high traces of asbestos, commonly found in drywall, insulation, pipe wrappings, and floor tiles. While checking for asbestos in your floor tiles is unlikely to be at the top of your list, it should be, especially if you plan on conducting renovations. Before you upgrade your floor tiles, contact Canada's Restoration Services for asbestos testing in Toronto. By getting an inspection, you're able to factor in potential asbestos removal costs in your renovation budget and avoid any unwanted surprises.
Keep reading to learn about asbestos floor tiles and when to test for the hazardous mineral.
About Asbestos Floor Tiles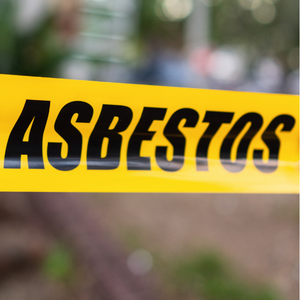 Due to its strength and durability, asbestos was used in many linoleum and vinyl floor tiles. With asbestos, these tiles could withstand high amounts of foot traffic for years with minimal wear and tear. Asbestos floor tiles are generally made of chrysotile and amosite asbestos, two of the most common types found in building materials. While not all vinyl or linoleum floor tiles have asbestos, 9x9 or 18x18 tiles often do. Before you begin renovations or upgrading your floors, test for asbestos. Asbestos testing in Toronto from Canada's Restoration Services will determine all traces of asbestos in your floors as well as throughout your entire property.
Signs Your Tiles May Contain Asbestos
Testing is the only definitive way to tell if your floors contain asbestos. Asbestos testing will determine the type of asbestos, its prevalence, and approximate asbestos removal costs. While testing is the only surefire way to determine if asbestos is present, there are things you could look out for. For instance, if your floor tiles appear stained, it would be from asphalt, which was a key ingredient in asbestos tiles. In addition, if your floor tiles have a black adhesive underneath, it's likely asphalt, which contains asbestos. If the floor in your property looks like it may have asphalt, asbestos is likely present, and you'll need an inspection.
Activities That May Trigger Exposure
Activities that may cause asbestos fibres from your floors to become airborne include sanding, sawing, drilling, or ripping the tiles out. Anything that could disturb or destroy the tiles will result in asbestos fibres becoming airborne. If you plan on remodeling or changing your floor tiles to hardwood, be proactive and contact a professional for asbestos testing and removal services.
Dangers of Asbestos Flooring
Asbestos in tiles is often non-friable and doesn't pose a danger unless disrupted. However, if asbestos flooring does become disturbed or deteriorates over time, the fibres will become friable and will become airborne, leading to the possibility of exposure. Asbestos fibres are easily inhaled and will lead to numerous asbestos-related illnesses, such as asbestosis and mesothelioma.
Upgrade Your Floors Safely with Asbestos Testing
When you decide to upgrade your floors, contact a professional for asbestos testing, especially if your home was built in the mid to late 20th century. While asbestos in floors may be hard to disturb, it's still possible. Avoid the risk of asbestos exposure with asbestos testing and removal services.