What to Expect From a Proper Mold Inspection
Posted in Mold Removal, on October 13, 2020
---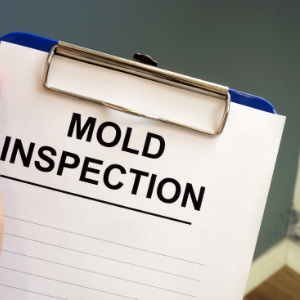 By any definition, mold is an undesirable occurrence in any home. In most cases, an outbreak is not dangerous, but there are certain situations that pose a health risk. At Canada's Restoration Services, trained professionals provide mold removal in Toronto, with a comprehensive approach and guaranteed long-term results. We also provide professional mold inspection in Toronto.
A proper mold inspection is critical in determining the source and scope of a mold outbreak. At CRS, a detailed scope of work is provided once a thorough inspection has been completed. We include photos and a step-by-step summary of the work to be performed. At the same time, we provide a cost estimate that incorporates all the removal, remediation, and restoration work.
Professional Mold Removal in Toronto
When it comes to mold inspections, not all home inspectors or independent contractors are well trained (or certified) to deal with mold. Canada's Restoration Services, our certified technicians provide professional mold inspection in Toronto for both residential and commercial customers.
In general, it's better to call an expert for a mold-related issue – if only to avoid the chance of exposure to harmful spores. When mold is disturbed, spores can become airborne and there are certain health risks. Professionals have the right tools and experience to safely deal with mold.
Better to Hire an Experienced Company
Although small amounts of mold might be easy to clean up, a more serious outbreak definitely requires the experience and expertise of a company that specializes. At Canada's Restoration Services, our technicians are certified to work with mold, and we always follow proven industry guidelines for the safe and effective removal of mold.
Professional mold removal is the key to eliminating mold and ensuring long-term results. For a start, a thorough inspection must be performed to assess the cause and extent of an outbreak. As well, mold testing and air sampling are often necessary to determine the spread of mold. CRS relies on a 3rd party provider for any air quality testing.
A Comprehensive Inspection Process
From inspection to removal, Canada's Restoration Services provides customers with a thorough and comprehensive process. When all work is complete a Mold Removal Certificate is supplied.
We provide a FREE inspection and arrange for 3rd party testing
We detail the scope of work and provide an all-inclusive estimate
We contain "outbreak" areas and avoid any cross-contamination
We remove all traces of mold and safely dispose of waste material
All of the containment areas remain in place for about 48 hours
When work is complete, a Mold Removal Certificate is provided
Trust Canada's Restoration Services
Canada's Restoration Services offers expert mold removal in Toronto and throughout the GTA. Our technicians are IICRC certified, with expertise in removing and remediating mold. Regardless of the size of the outbreak, we guarantee 100% customer satisfaction.
Customers looking for mold inspection in Toronto can rely on the team at Canada's Restoration Services for the most comprehensive approach. To book a FREE inspection call 1-888-551-0514 or visit the company website at www.canadarestorationservices.com.