Regular Spring Cleaning is Not Enough
Posted in Commercial Cleaning, on March 10, 2020
---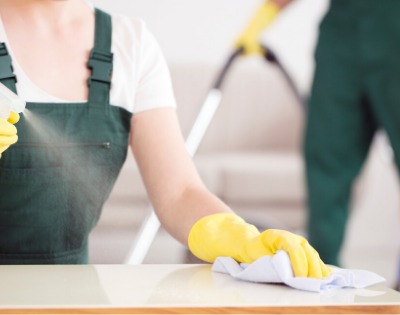 Canada's Restoration Services is one of the leading mold and asbestos remediation companies in Canada, with over 15 years experience and certifications.
We not only perform "regular" cleaning, but go beyond to DISINFECT AND SANITIZE YOUR HOUSEHOLD. A crew of 4 technicians will preform various cleaning activities that are used as part of our mold abatement process, which include wiping items down and fogging with medical-grade anti bacterial disinfectants used in hospitals.
Mold & Cleaning Services
Our services include but not limited to the following objects and surfaces that are frequently touched but not cleaned:
All surfaces
Wipe down and disinfection of windows, doors and doorknobs
Wipe down and disinfection of the railings, staircases and adjoining wall
Wipe down and disinfection of kitchen counter tops and faucets
Wipe down and disinfection of highly used personal belongings and electronics (television remotes, washing and drying machine surfaces, microwave and range hood surfaces)
If you require additional, specific items cleaned and disinfected – just let us know and we can do it for you.
Wipe down and disinfection of highly used surfaces and personal equipment (gym equipment, workplace cubical or desk, bedside tables etc)
Wipe down and disinfection of bathroom fixtures and toilets
Wipe down and disinfection of all trim and baseboards
HEPA vacuum carpets
Clean and disinfection of floor covering
Apply anti-microbial treatments and solutions
Fogging with disinfectant through ventilation system and furnace
Fogging with disinfectant common areas of the property
If you're looking for extra care and disinfection with this year's spring cleaning, contact Canada Restoration Services, a leading restoration company. Our teams are reliable and experienced in thorough cleaning and disinfecting of residential and commercial properties, using medical-grade solutions and processes. The safety of our clients is our highest priority, and can help you maintain a healthy environment, all year round with mold removal in Toronto, asbestos abatement and more.! Call us at 1(888) 551-0514 or email info@canadarestorationservices.com