How to Prevent Mold During The Rainy Season In Canada
Posted in Mold Removal, on May 03, 2021
---
During the next few months, precipitation levels will be increasing throughout the Greater Toronto Area as the spring season takes shape. With rainfall increasing and temperatures rising, the risk of mold growth increases in a home.
The idea is to prevent mold from growing in the first place. And here, there are several protective measures that homeowners can take against a potential mold outbreak. Bottom line, homes are vulnerable during the rainy season.
Damp air is the perfect environment for mold to grow. As it is, moisture and an organic food source will allow mold to thrive and survive. So it's no surprise that the rainy season could pose serious problems with mold growth.
Mold Remediation in Toronto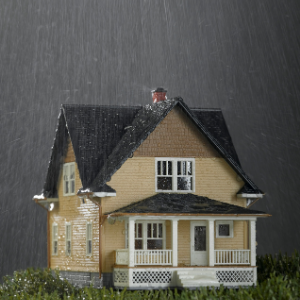 Clearly, it's better to prevent mold and thus avoid the need for mold removal and remediation. But with the rainy season, higher-than-usual moisture is a recipe for mold growth. Spring rain and warm air are ideal for mold, and even dormant mold spores are revived as conditions improve for their survival. The answer to prevention is to impede the accumulation of moisture.
Patching up Water Leaks
If you notice water stains or water leaks around the house, it's wise to identify the source early ON. This will prevent any chance of mold growth and will further avoid the need for mold remediation. This is especially important in the attic and roof cavity because the space is hidden (and mold can quickly grow and spread before anyone notices).
Improving Air Ventilation
Rainy season or not, good air ventilation is essential for preventing mold. On the flip side, poor ventilation, whether in the bathroom or attic, will create an ideal environment for mold to grow. For homeowners who want to avoid the need for mold remediation in Toronto, the key is to ensure fresh air circulation throughout the house and proper mechanical ventilation.
Water Entering the Home
With spring rainfall, your home's roof is definitely acting as a first line of defence. Any type of compromise in the roof structure or attic will allow water to enter the home. Regular maintenance and regular inspections will serve as a preventive measure in keeping the attic and roof cavity dry. This will avert excessive moisture collection and any potential for mold growth.
Identifying Signs of Mold
With mold, you'll likely notice some signs early on unless the outbreak is out of sight. While it can appear in a wide range of colours and textures, the very nature will cause some concern. There may also be a musty, earthy smell, which also signals mold growth. This is a good time for a thorough inspection, where the source/scope of the outbreak can be confirmed.
For Mold Remediation in Toronto and Mold Removal in Toronto Choose the Professionals at Canada's Restoration Services
Homeowners who require mold remediation in Toronto can count on Canada's Restoration Services for a team of certified mold professionals. And when urgency is necessary, we operate around the clock. Find out how we can help you by visiting our company website at www.canadarestorationservices.com or calling 1-888-551-0514.