Is Your Toronto Home Safe?
Posted in Asbestos Removal, on February 03, 2021
---
According to the International Commission of Occupational Health, thousands of people die each year due to symptoms of asbestos-related diseases. With statistics like these, it is crucial to consider asbestos removal in Toronto, especially if you are a homeowner. You must remain alert to the dangers of asbestos for your health. The most common way that asbestos can get into the body is through inhalation of dust and fibres from asbestos materials. These fibres stick onto the mucous membranes in the nose and throat. From here, they can spread to other parts of the body and cause health problems. Asbestos removal cost, including the cost to test for asbestos, will still be worth it when compared to what exposure could do to your health.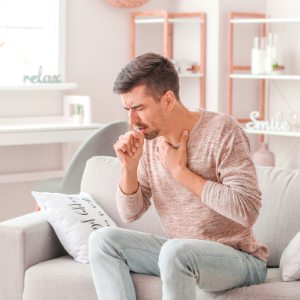 Asbestos exposure causes three primary diseases:
Lung Cancer: Long-term asbestos exposure could lead to lung cancer. The primary symptoms include a dry cough, difficulty breathing, consistent chest pain, a coarse voice and anemia.
Asbestosis: This is a chronic respiratory disease caused by inhaled asbestos fibres. The tiny fibres, once inside the lungs, cause severe inflammation, irritation and leave them scarred. Signs that you might have inhaled asbestos can be difficulty taking deep breaths or an audible crackling noise coming from your lungs when inhaling.
Mesothelioma: This is a rare type of cancer that usually is found in the delicate membrane wall of the lungs but can also be found in the membrane lining of the chest or heart. The symptoms include chest pain, shortness of breath, swollen fingertips, and a persistent cough.
Asbestos in the Home
Many types of building products and insulation materials used in homes contained asbestos until the 1970s. Asbestos was used to strengthen cement and plastics and for fireproofing and soundproofing. With time, the adverse effects of asbestos led to its ban, but that does not mean that home builders stopped using it entirely. Asbestos could be lurking in your home, and you need to ensure you have checked the right places.
Asbestos in Flooring:. Asbestos popularity peaked in the 20th century. It became a common component in the popular vinyl flooring products. However, breathing in asbestos can lead to severe if not terminal illness. When asbestos floor tiles crumble, they become a danger because friable asbestos materials release toxins into the air.
Asbestos in outlets and switches: Asbestos was used to make electrical supply and distribution systems safer as electricity became more popular. Therefore, contractors made many outlets and switches from moulded asbestos plastic. These electrical components pose a danger to health, especially if they require repair or renovations.
Roofing and siding: Asbestos fibres were once used to manufacture roofing and siding materials to increase durability and strength. It is easy to find asbestos markings on the roofing or siding materials. You could also hire a certified inspector to check if your roof has asbestos.
Popcorn ceiling: Spray-on textured ceilings were popular between the 1950s and the 1980s because they made it easy to hide imperfections. Unfortunately, this 'popcorn ceiling' contained asbestos 1 out of 10 times. It is always advisable to take precaution with popcorn ceilings as it crumbles easily, and can release asbestos toxins in the air.
Vermiculite Insulation: Vermiculite insulation becomes dangerous only if it contains asbestos fibers. Not all vermiculite insulation prior to the 90s contains asbestos and that's why it is important to check for it.
Asbestos sampling and removal are best left to the professionals. Consider us for asbestos removal in Toronto because we offer high-quality services. Trust us to make your home safe for you and your family.