Is Asbestos Still Causing Cancer?
Posted in Asbestos Removal, on March 12, 2021
---
Asbestos materials are natural fibres that were a popular choice for building installation in the past. Unfortunately, asbestos is linked to cancer in humans, and although new homes cannot be built with asbestos insulation, it remains in many houses and buildings. So, what do you do if you suspect your home may have asbestos installation? With a remediation company's help, you can get asbestos testing and professional asbestos removal for your home or commercial building. Here is everything you need to know about residential asbestos contamination.
The Two Types of Asbestos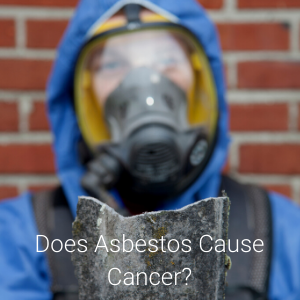 There are two types of asbestos that occur as natural bundles of fibres and are found throughout the environment. The most common type of asbestos for industrial applications is white asbestos or chrysotile. The microscopic structure of chrysotile is a spiral form. The second type of asbestos is amphibole, which comes in a few forms, including brown asbestos and blue asbestos. Unlike the spiral chrysotile, amphibole is straight.
Early in the 20h century, asbestos was commonly used in industrial and residential settings. Although asbestos is now banned, many people were exposed to asbestos in the 1900s, and scientists and clinicians discovered that both types of asbestos can cause cancer. Now, if asbestos is discovered in homes or buildings, it requires professional asbestos removal.
How You Can Be Exposed
The main type of asbestos exposure is inhalation. This can occur during renovations or demolition of older homes and buildings or occur during mining and processing that involve asbestos. Usually, this involves asbestos fibres creating dust that floats in the air and can be inhaled into the lungs. This can then lead to lung damage and lung cancer, especially with prolonged exposure. Asbestos testing can help determine if your home contains asbestos before beginning any renovations. Then a professional technician can be brought in for asbestos removal to protect you and your family.
A less common form of exposure to asbestos is through consumption. The fibres can be swallowed if food or water are contaminated with asbestos. It can also occur if you have inhaled asbestos, cough up the fibres, and then swallow your contaminated saliva. This form of exposure can also lead to cancer and long-term complications.
Asbestos Has Been Linked To These Cancers
Asbestos exposure is linked to multiple types of cancer. All forms of asbestos are linked to an increased risk of lung cancer; the longer your exposure to asbestos, the greater the risk for lung cancer. Asbestos exposure is also linked to an increased incidence of mesothelioma. This is a rare cancer that affects the linings of the chest and abdomen and can be deadly. Additionally, asbestos exposure is linked to ovarian cancer and cancers of the larynx. In general, most countries now have laws requiring asbestos to be removed if discovered and disrupted during renovations. With the help of a professional company, you can get asbestos testing to determine if your home may be at risk of exposing your family to dangerous asbestos fibres.
At Canada's Restoration Services, we offer professional asbestos testing and asbestos removal in Toronto & all over Canada, for residential and commercial spaces. When asbestos is discovered in a home or building, it can be scary and upsetting. At Canada's Restoration Services, our expert team of technicians can help efficiently and safely remove the contamination from your home. Our comprehensive services prioritize the health and safety of your family and our employees. Once your asbestos is removed, you can proceed with your renovations with peace of mind that you are working in a safe environment. Our team can be reached 24/7 at 1-888-551-0514 and can respond to emergencies, including water damage and fire damage, within 45 minutes.