How to Manage Mold in Vancouver Following Extreme Weather
Posted in Mold Removal, on November 03, 2021
---
Vancouver is no stranger to rain. The rainy forecast, humid air, and occasional downpour creates the ideal conditions for mold growth in homes across the city. It can be tough to manage mold in a damp environment, especially following extreme weather, so it's well-advised to get mold testing in Vancouver to determine if you suspect that mold is festering in parts of your home. Once mold is detected through professional inspections, you can start mold removal in Vancouver as soon as possible. For mold remediation near Vancouver, trust the team of trained technicians at Canada's Restoration Services. We're experienced, IICRC certified, and insured.
If you're worried about mold following instances of extreme weather in Vancouver. Here's how you can manage it.
Weather and Natural Disasters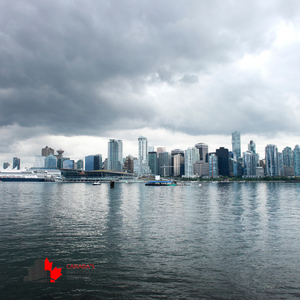 Several weather-induced factors can cause mold infestations in your home, primarily stemming from humidity and moisture. Cyclones, tornadoes, heavy rain, and floods — essentially anything with an abundance of water — can initiate substantial mold growth.
It's critical to keep your home dry and well ventilated during such events to maintain airflow and decrease humidity to limit the chances of mold infestations occurring. If your home has been victim to extreme weather, it's a good idea to contact Canada's Restoration Services to conduct an inspection and mold testing in Vancouver to get ahead of any severe outbreaks.
Water Damage and Moisture
In the aftermath of any kind of extreme weather, there's the risk of water damage. Water damage, no matter how minimal, requires your immediate attention. Left untreated for more than a day, water-damaged surfaces easily become infiltrated with mold, which can leave belongings, furniture, and some structures unsalvageable.
Look for signs of water damage like paint peeling or bubbling, stained or sagging ceilings/walls, or the distinct musty odour of mold. Call Canada's Restoration Services for immediate mold removal in Vancouver if you notice any of these signs after significant rainfall. In the case of an emergency, our technicians will arrive on the scene in 45 minutes or less.
Health Effects of Mold Exposure
Mold exposure symptoms often feel like seasonal allergies; itchy and watery eyes, sneezing, and sinus issues. In extreme cases or after extended periods of exposure, mold exposure can also cause coughing, wheezing, shortness of breath, and even skin irritation. The health effects of mold often target the respiratory system, making those with weakened immune systems and respiratory issues, such as asthma or COPD, more likely to develop more severe symptoms. Some people are even outright allergic to mold, resulting in more than just respiratory issues, but migraines and infections in their lungs as well.
Mold Testing and Inspections
When it comes to mold, time is of the essence. Mold testing and inspections by our certified professionals will help determine and identify the sources and species in your home. Different types of mold, such as aspergillus, allergenic, and black mold, pose various health risks, and it's imperative to know which one you've been exposed to.
Following mold inspections, we can entirely eliminate mold from your home and further advise you on preventing it from happening in the future. If you have a question about mold in your home, especially after some extreme weather, our customer service is open 24/7 for all your mold-related inquiries.
Call us today to schedule a comprehensive mold inspection near Vancouver.